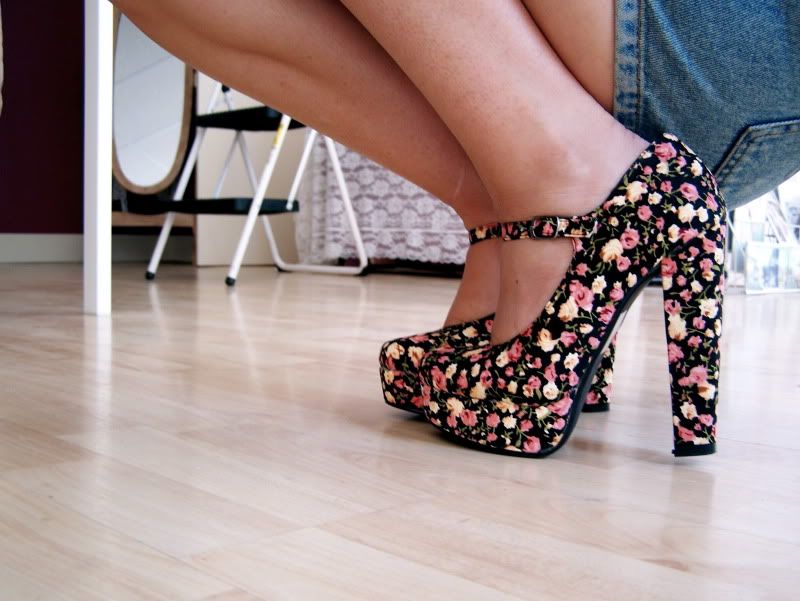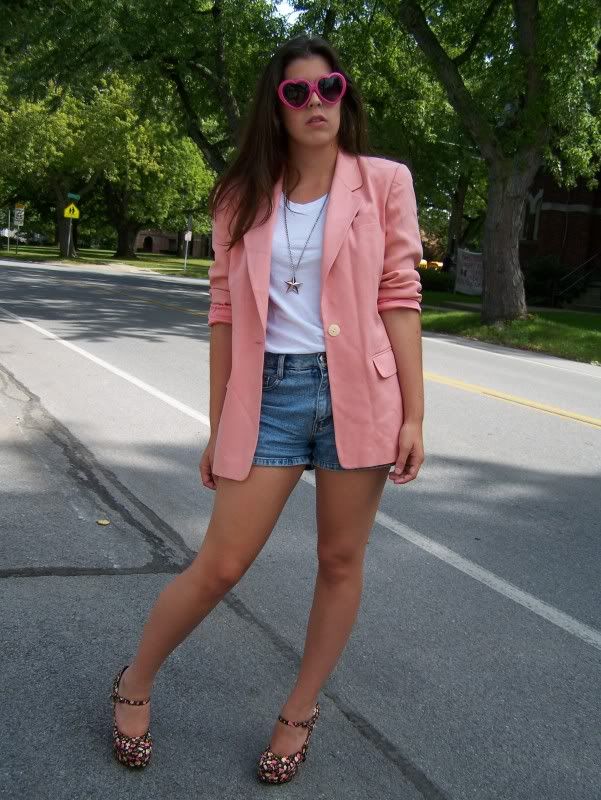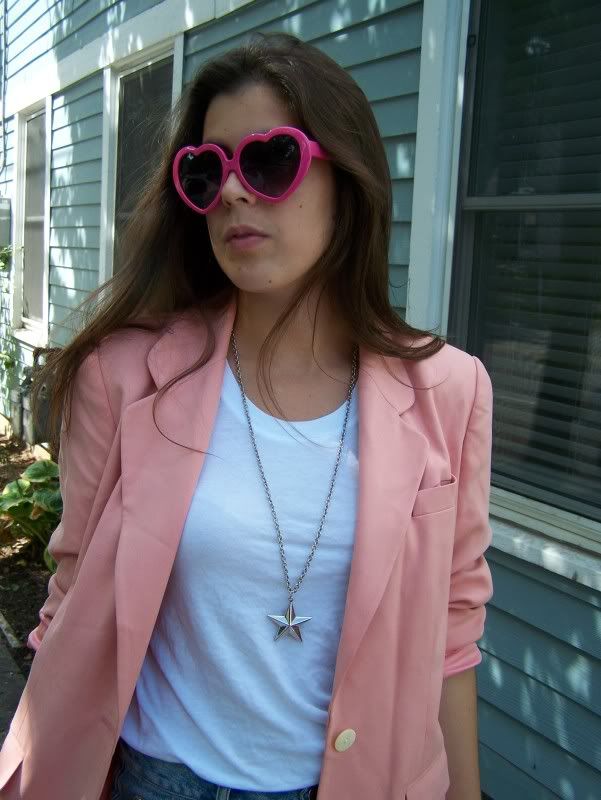 Thrifted Land's End silk blazer, Forever 21 floral mary janes and tee, vintage shorts and necklace.
I'm always a sucker for a nice long blazer, although I'm not used to pairing them with shorts. I was envisioning wearing this with jeans but when I peeked outside this morning, there was sun! So I traded pants for shorts to enjoy what's probably the last of the summer temps. There is nothing like a breezy blazer on a beautiful day. Especially one in baby pink! It's a nice change from my normal colorless ensembles.
This is also the first time I've worn my floral mary janes, I know I've had these since July but never got around to wearing them. They are very tall, but very comfortable. I felt like I could wear them all day. Mastering walking in them takes awhile though ha ha.
I'm taking off for the night! Have a great weekend!
xoxo