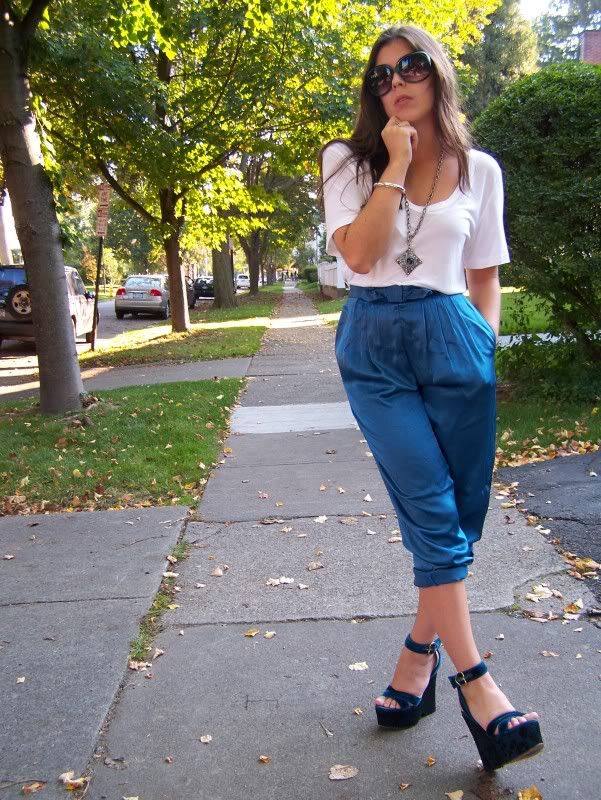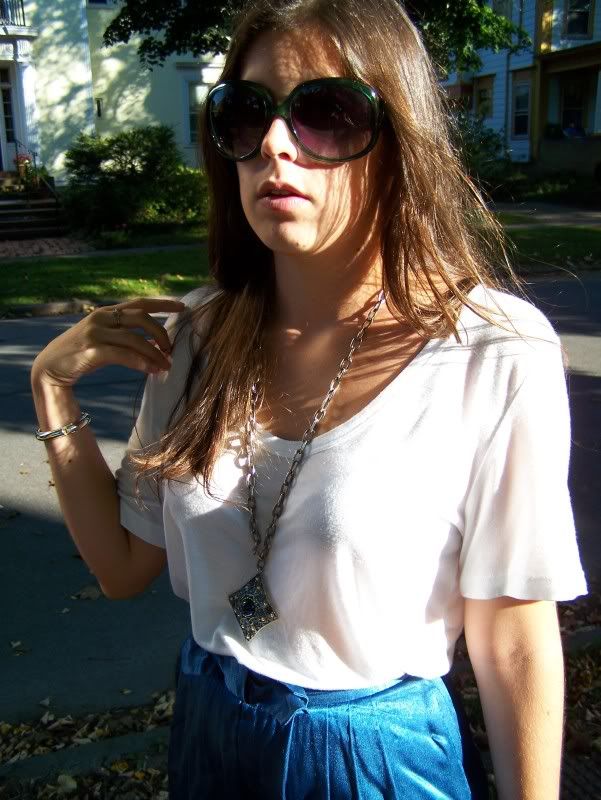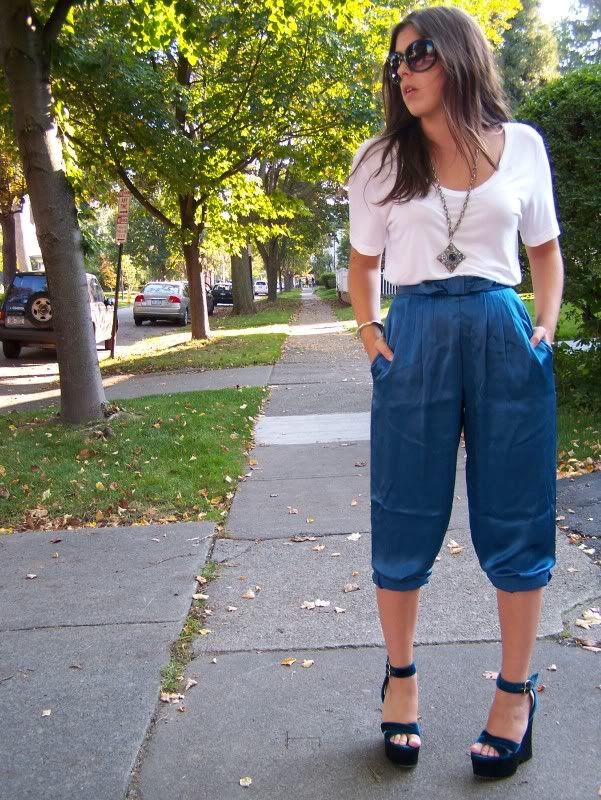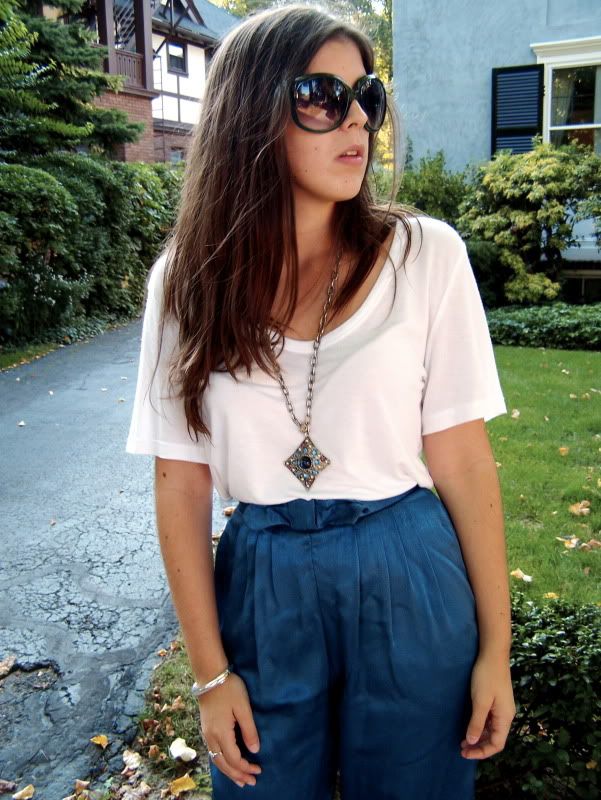 Target tee, thrifted vintage trousers, antique necklace, and Betsey Johnson platforms.
There's nothing more perfect on a lazy Sunday than a baggy tee, pajama like pants, and my favorite platforms. I found these trousers back in April at Salvation Army, they were ridiculously cheap. I think they were $1.50. I love the bow detail on the waist! Until now I've had a lot of trouble styling them, I could never find what top to wear them with. That was until I acquired this super soft simple tee to add to my basics arsenal. It's the perfect combo of baggy and long, but not too long as to where I can't tuck it in.
To take the outfit away from blah, I added one of my favorite necklaces. I know, two posts in a row with the same necklace, I just love it too much.
Speaking of loving something too much, that's what my cat is doing to me right now. He just climbed on my chest to divert my attention away from the computer. I must go, giving. in. to. cuteness.
xoxo