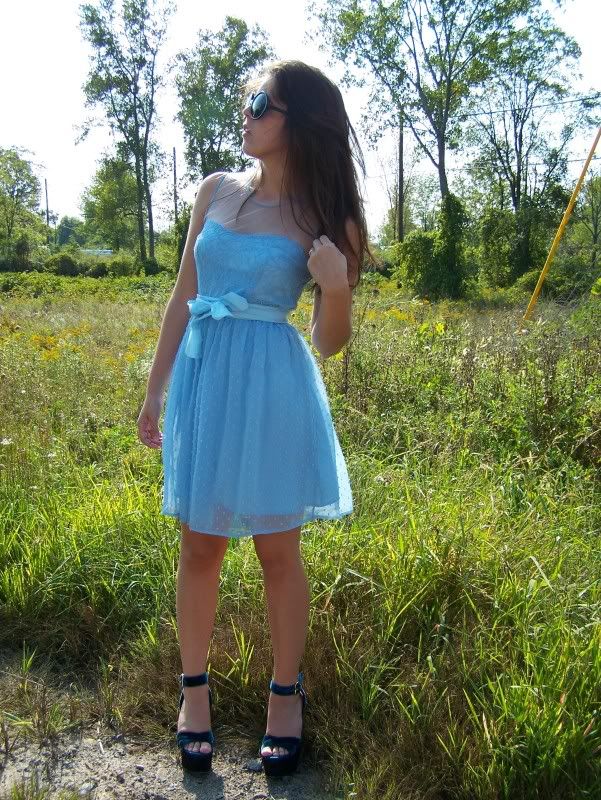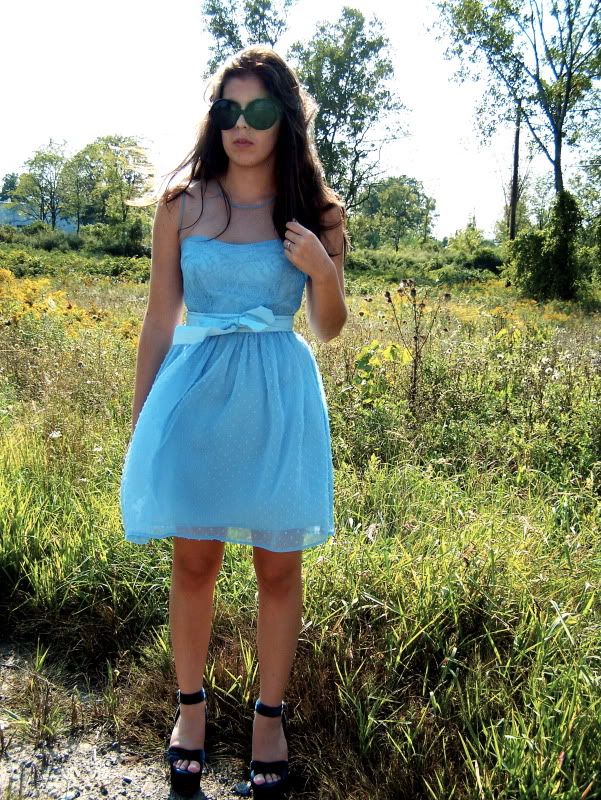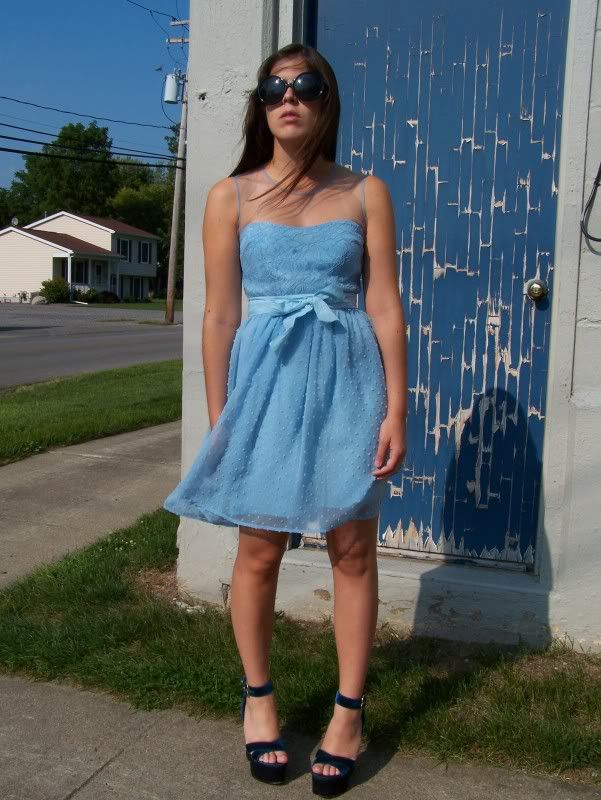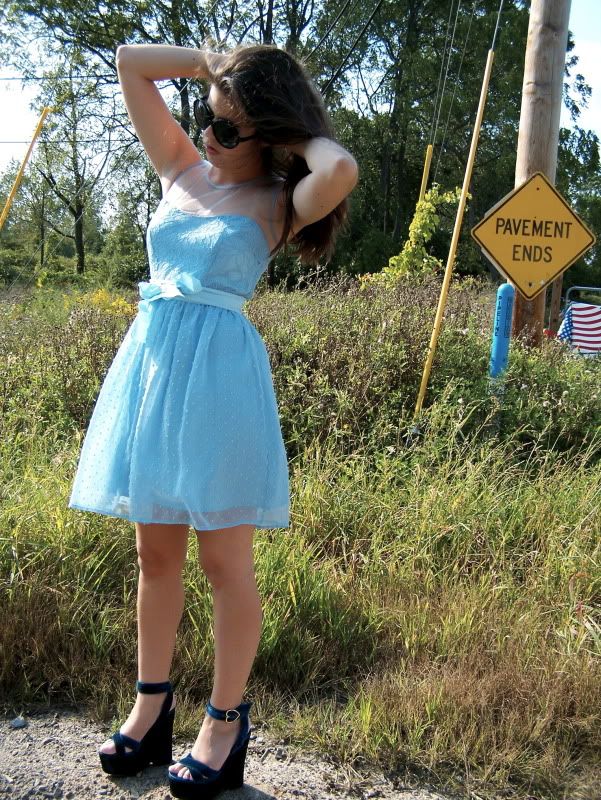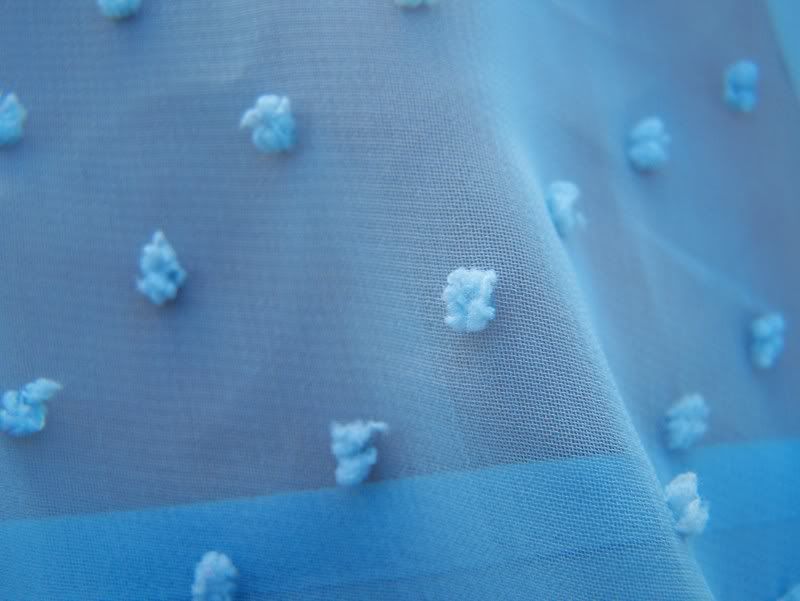 Rodarte for Target dress, Betsey Johnson platforms, homemade ribbon belt, and Icing sunglasses.
I love working in a small beautiful town because this is what I get to do on my lunch break. I get to romp all over the place taking photos, I know such a hard life. Today was gorgeous and 85 degrees, the perfect day to wear the best birthday present I ever purchased for myself.
I've eyed this dress for a year and a half and finally snagged it on eBay for a mere $20. It's so girly! I love the mix of lace on the bodice with the Swiss dots on the skirt. I also made my own belt by just tying a ribbon at the seam. So simple! If you're wondering where I got the ribbon, I'm kind of a ribbon hoarder...yeah. This one actually came from a blanket and pillow set I got for Christmas. Totally random.
I toned the femininity down a tad with some chunky platforms. They are the perfect mix of girly and blocky. The heart buckle is the best touch! I've had them for about 2 years and never get tired of wearing them, probably because they're so comfortable.
Well I'm pooped, when I got home I cleaned out my coat closet. It was filled with useless junk. So glad that's over! Have a happy Wednesday tomorrow!
xoxo