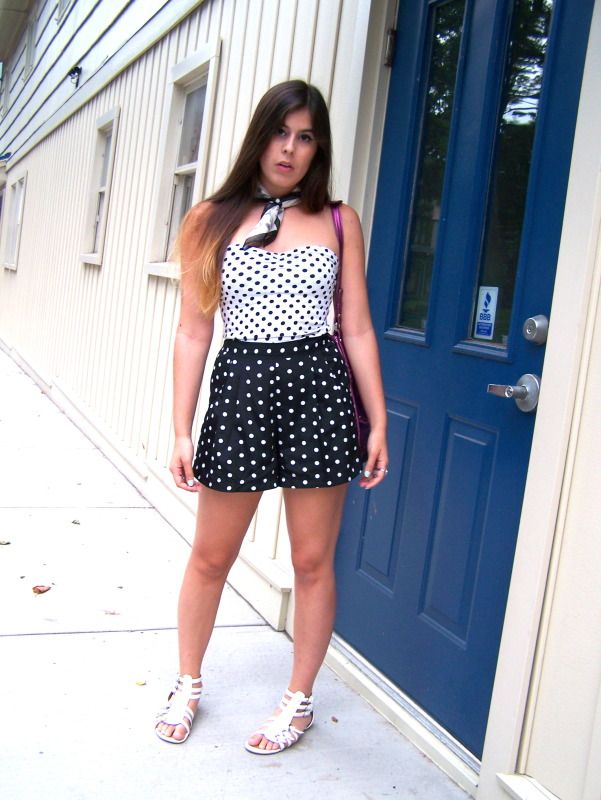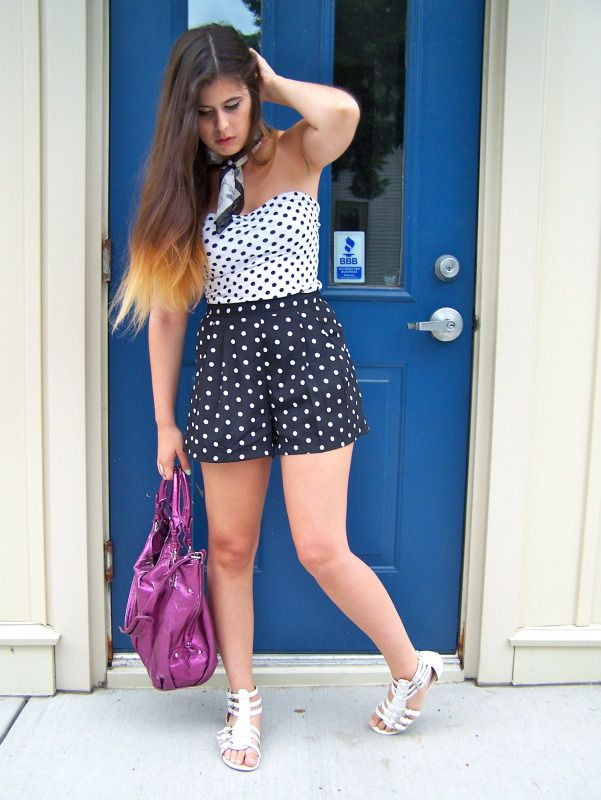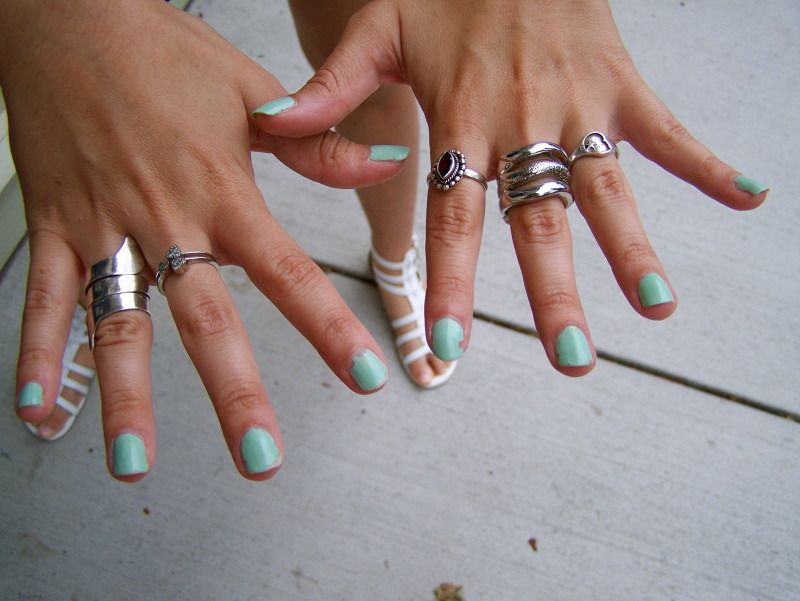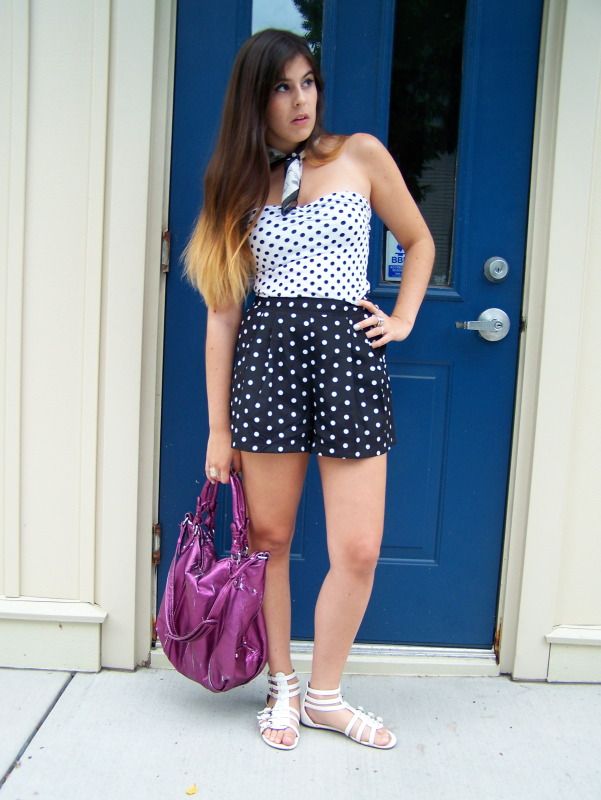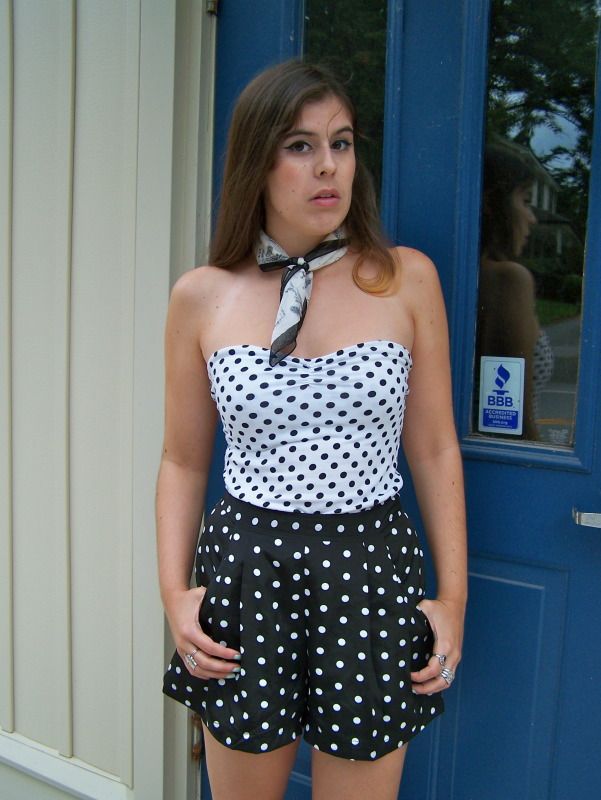 H&M top, thrifted Forever 21 shorts, thrifted 1940's scarf, Gap bag, and Classified sandals.
I couldn't help myself when getting dressed yesterday. I had to go for polka dot overload. Which apparently made some people mad. While walking around on the streets a girl yelled out of her car, "That's too many polka dots for one outfit!" She obviously doesn't know I'm a circus clown part-time. Actually clowns scare me; as Carrie Bradshaw would say "nothing is scarier than a clown." I totally agree.
On a totally different note, I really love this scarf - it's so delicate. I love that it has tiny stick people jumping rope on it. I found it lost at Salvation Army and it ended up being 50 cents. I have to remember to wear it more often.
I hope you're having a wonderful weekend! I know I am enjoying the nice breezy summer weather. Don't forget to look for the meteor shower tonight!