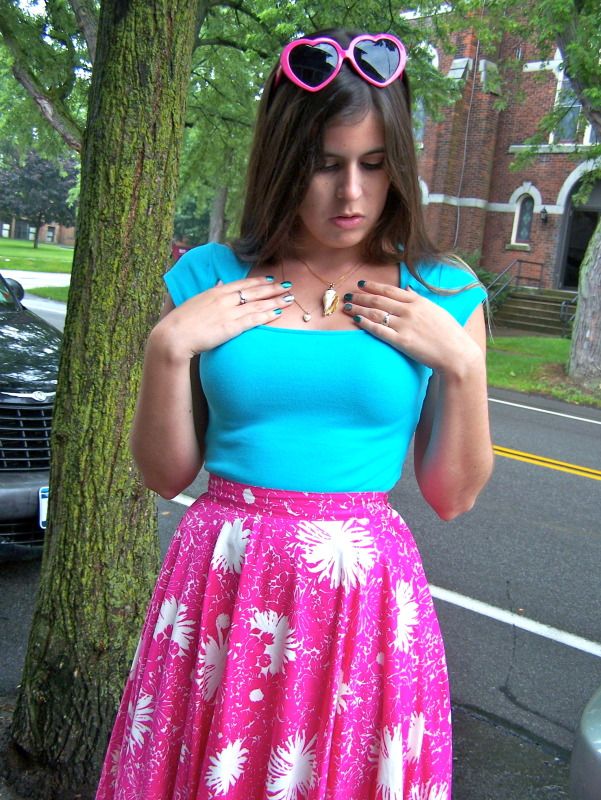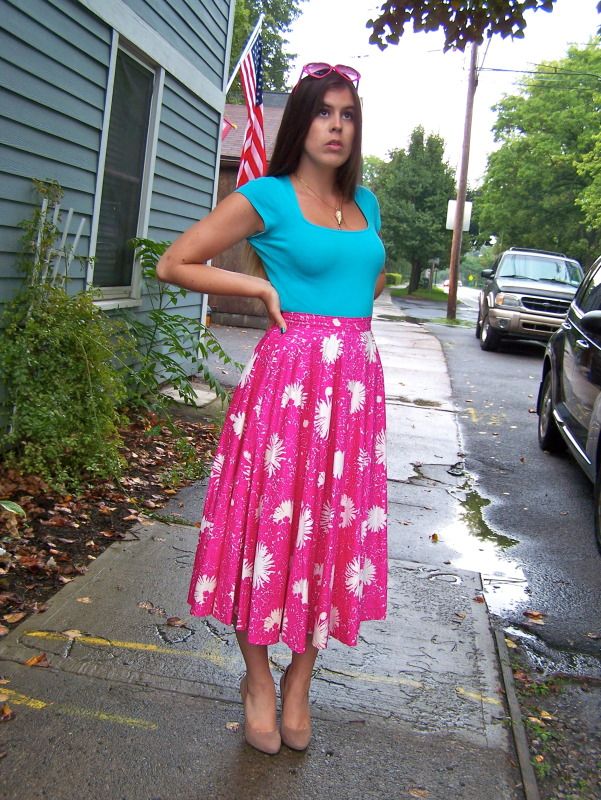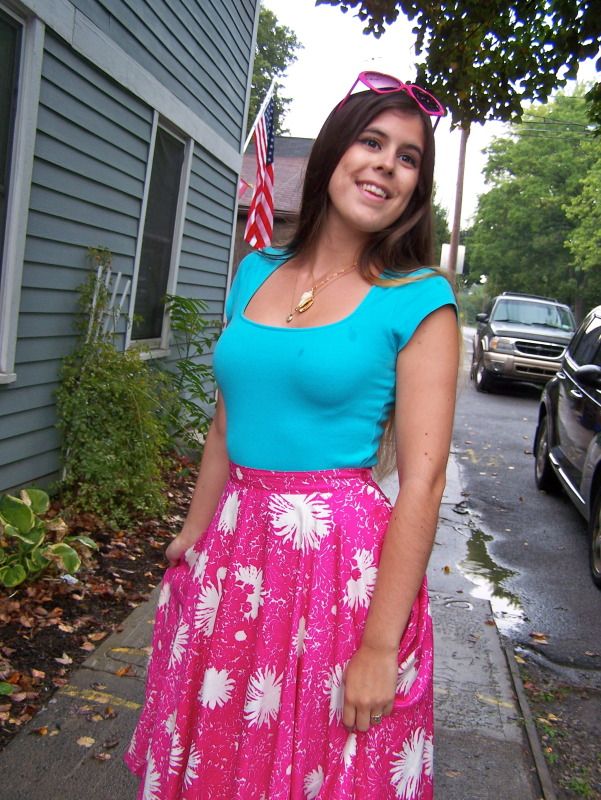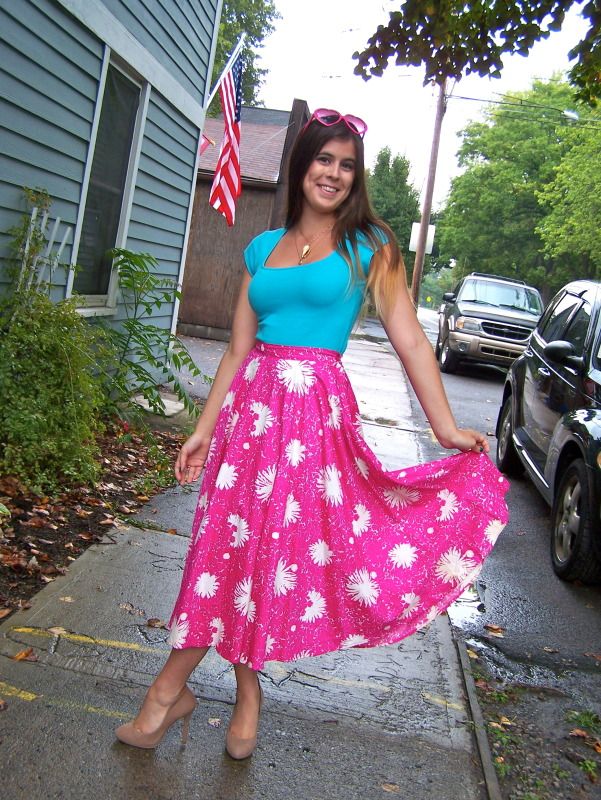 Vintage 1950's skirt, thrifted shirt, and BCBG Generation pumps.
Here I am happy as a clam on a rainy day. It's all because I put on my amazing vintage skirt from NYC. I got it last time I was in the city and it's fabulous. It's long on me (because I'm 5'2") but I don't care!
I put on this bright blue top to make me look like a walking stick of cotton candy. I love bright pink and blue together. It's so fun and happy. Sometimes you just need happy colors in your life.
Well, it's halfway through the week already! I hope you're having a great one.