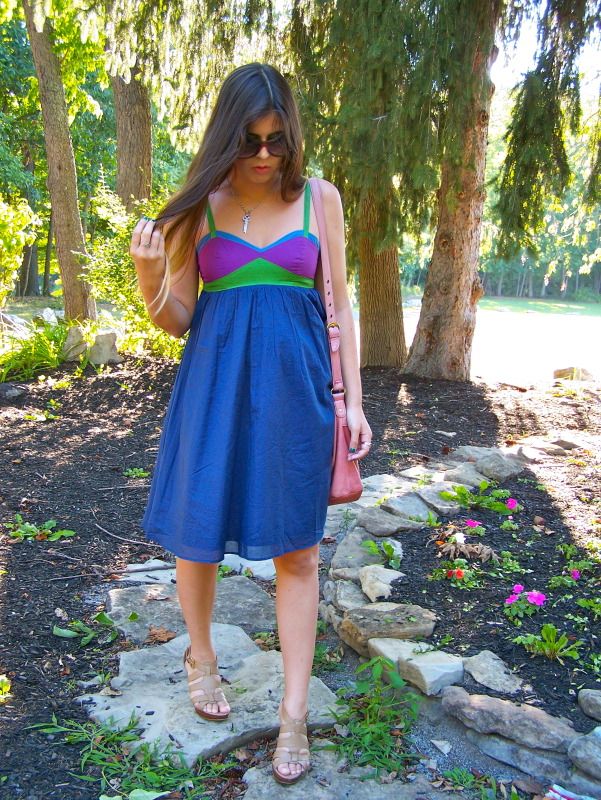 Tara Jarmon for Target dress, thrifted Nine West sandals, vintage sunglasses and thrifted bag.
Summertime is magical because it offers the ability of simplicity in getting dressed. There's no other season where you can throw on a sundress and have a complete outfit. I've been relishing in this fact lately. This Tara Jarmon for Target dress is super easy to wear. Comfortable cotton that's only tight at the bust? Yes please.
I paired my dress with simple accessories like a vintage key. I love old keys and bought a bundle for something like 50 cents awhile ago. I liked this one so much, I put it on a chain.
I also got to take my new kitty ring out for a spin. I don't know why, but it makes me feel tough. It's like he could strike at any moment! Don't mess with little 5'2" me (yeah that's sarcasm).
Well, I hope you've had a great start to your week. Personally, I'm already exhausted.