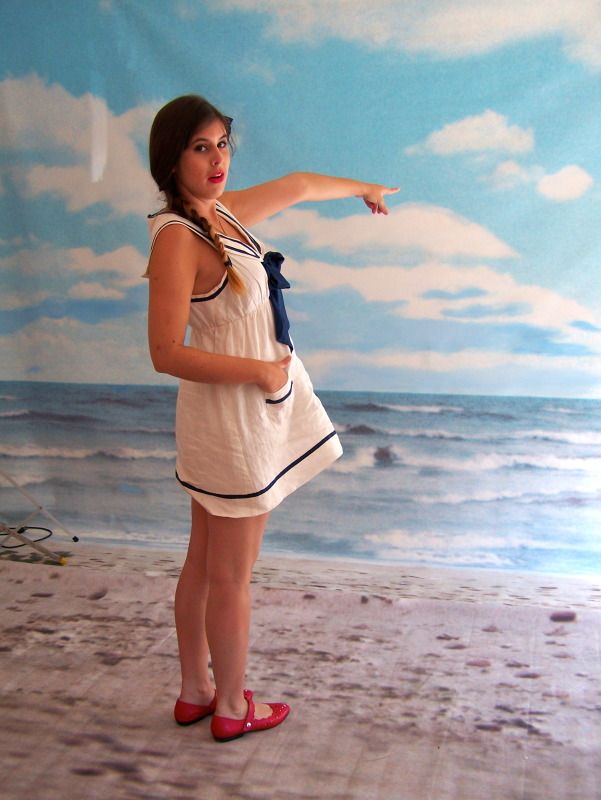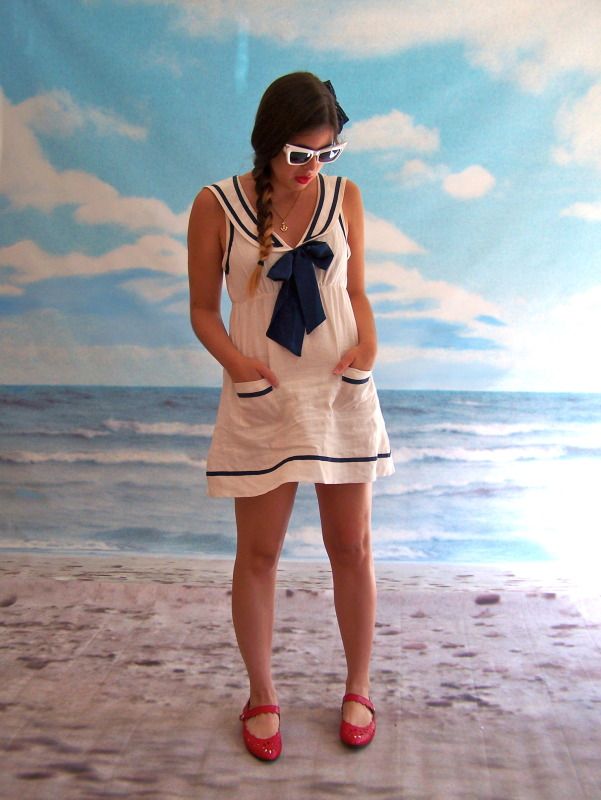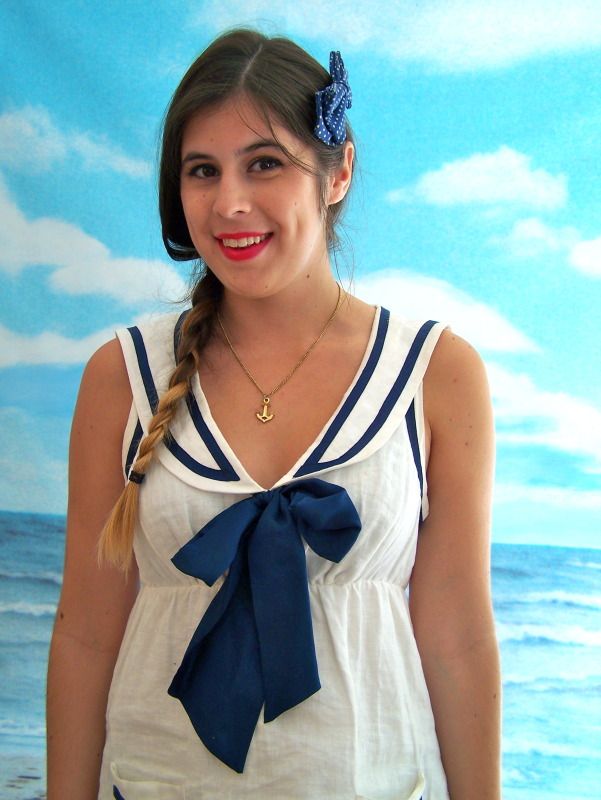 Forever 21 sailor, thrifted vintage flats, vintage bow-tie in my hair, and eBay sunglasses.
It was finally time to test out this crazy background that my mom brought to her studio. I decided to look the part with my favorite sailor dress. I love that the background makes it really look like you're on a beach.
I'm hoping it won't be one of the last times I can wear this dress. I don't think it will be with temperatures expecting to be 88 this weekend!
Well, I must keep this short. It's my birthday weekend and I'm out to have a good time! Have a great one.