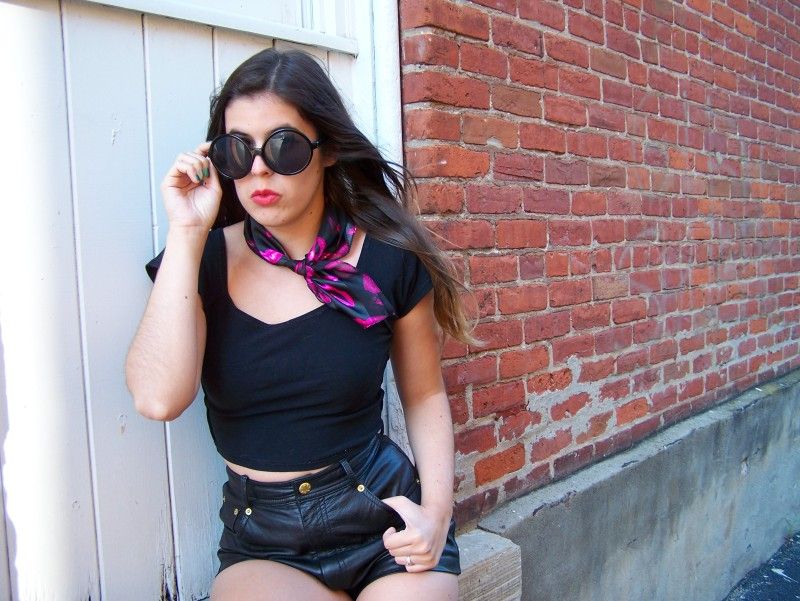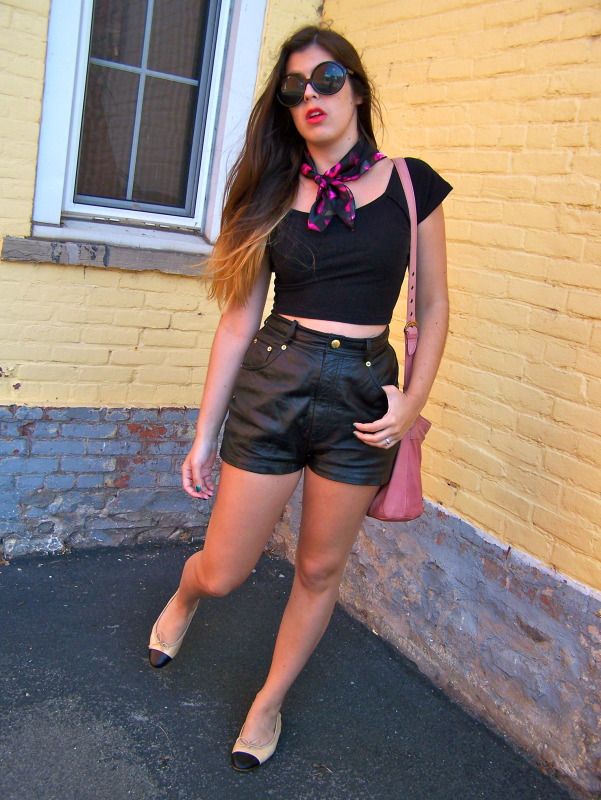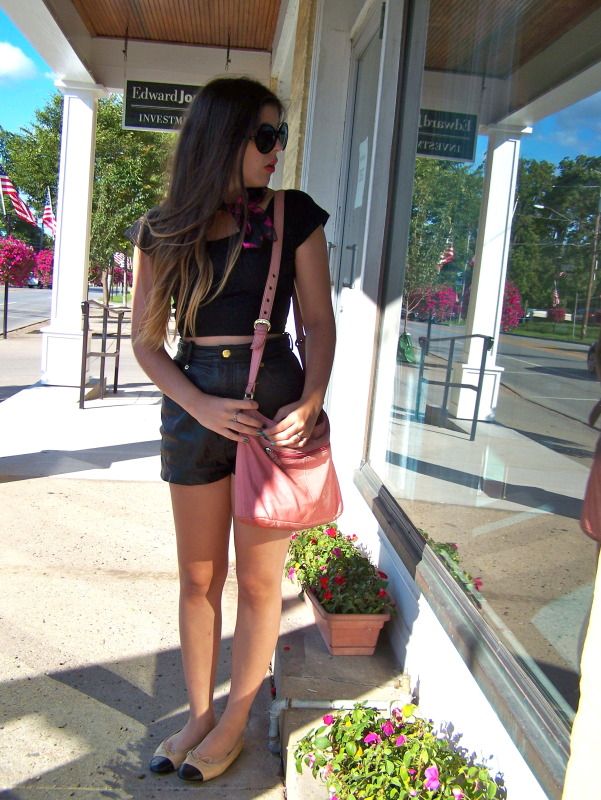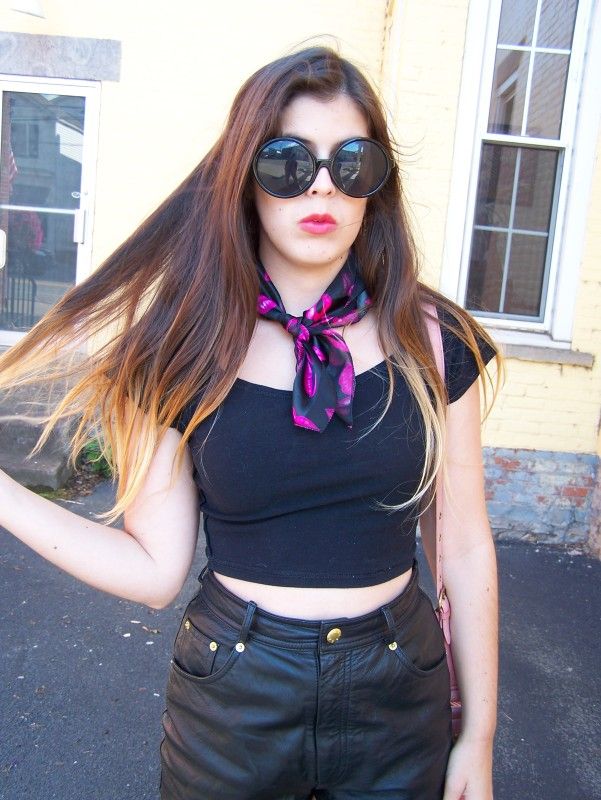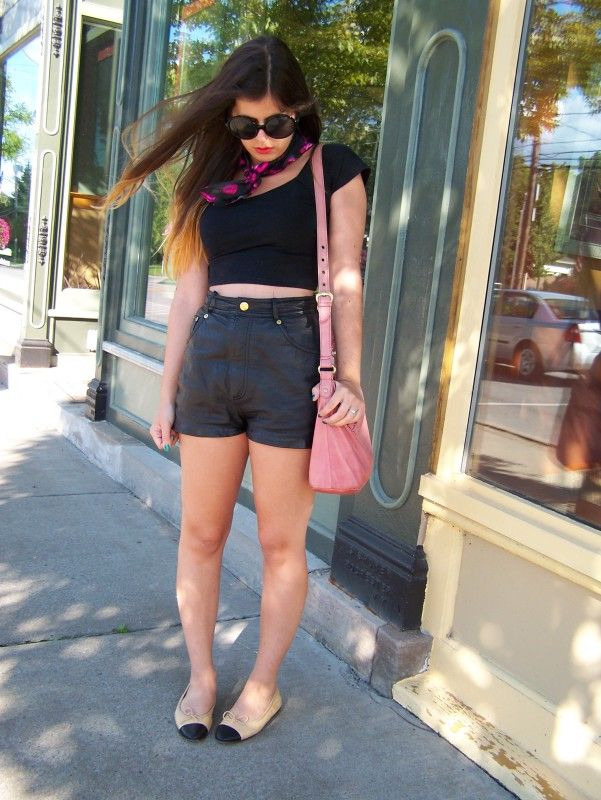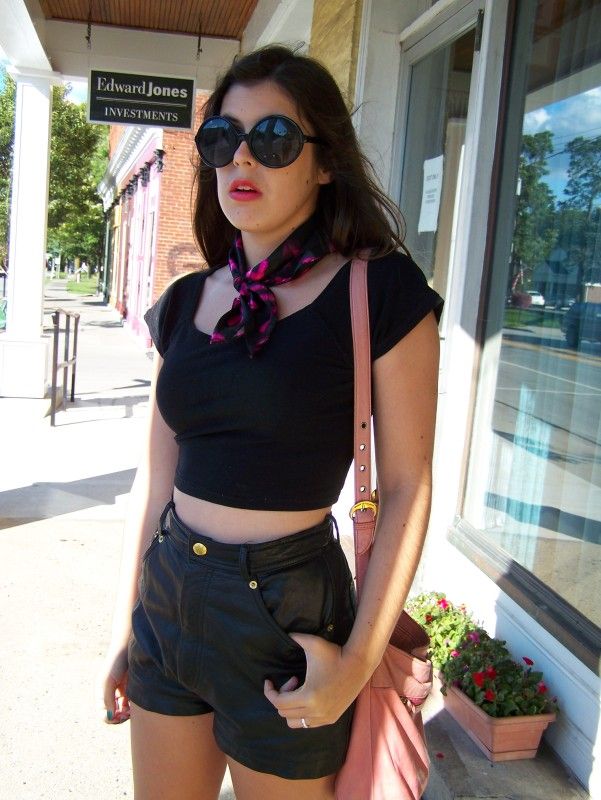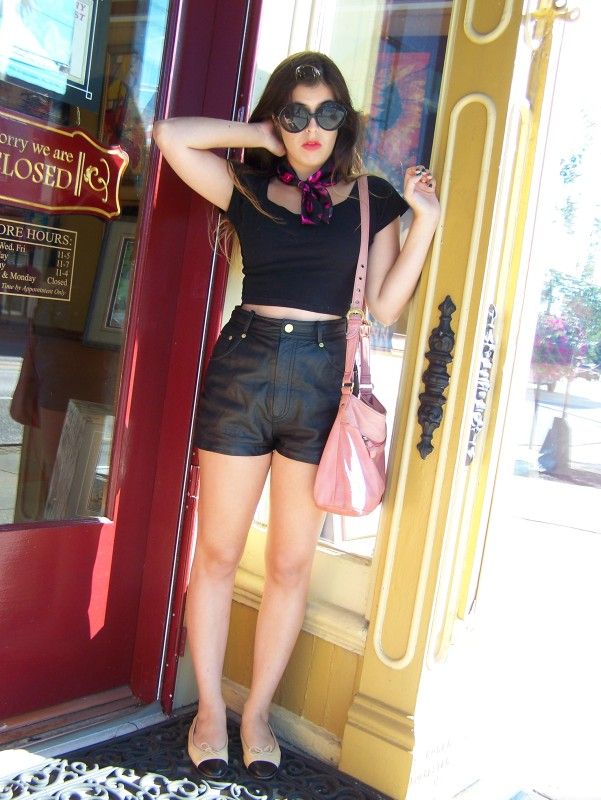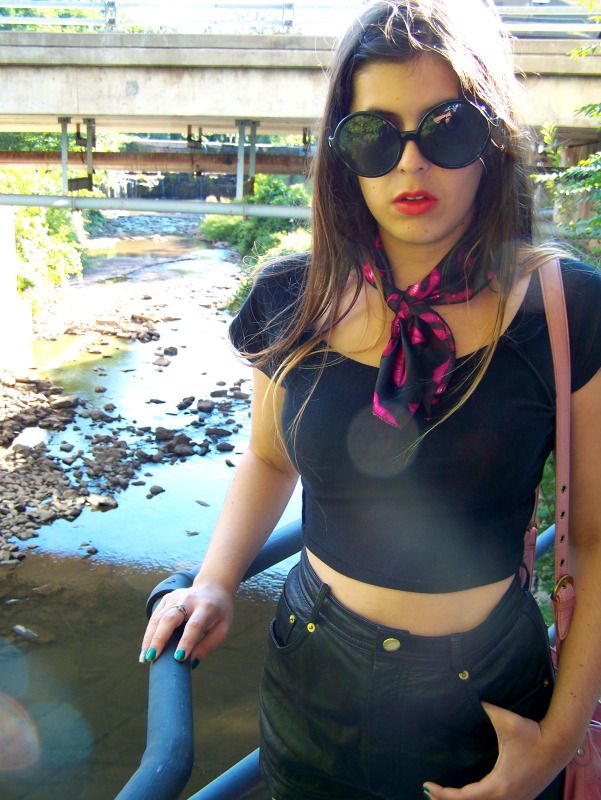 Thrifted leather shorts, old crop top from my ballet years, thrifted lip scarf, thrifted leather bag, Icing sunglasses, and vintage Chanel flats.
For some reason, when I put this outfit on I thought I looked like a greaser girl. I felt like I should be waiting for my boyfriend to pull up in his hot ride. We'd ditch school and hang out in the alleyway off Main Street.
I guess it's a tad like Olivia Newton John's outfit at the end of Grease. Except my version of skin-tight satin pants are super cropped leather shorts.
In all honesty, I love these shorts. I have to wear flats with them most of the time because, if I wore heels I'd feel like a tramp. I wore my Chanel's for the first time in awhile with my shorts. I was happy to have them back in rotation. They're so classic.
When I returned home from work Brian asked me, "Are you going to change into normal people clothes?" He was referring to a family party we are going to tonight. My reply was that I never wear "normal people clothes." He just shrugged; he's used to it.
I hope you all have a stellar weekend! Mine's going to be busy. Happy summer!