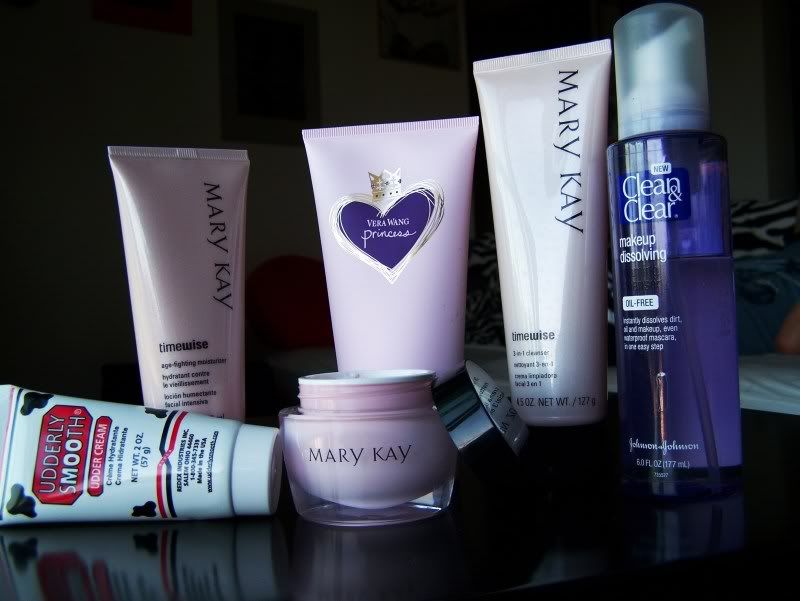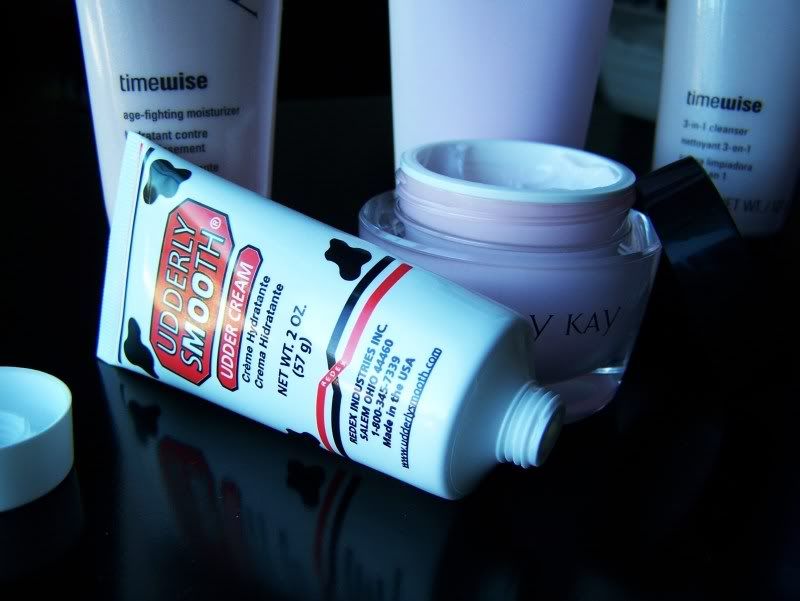 (Disclaimer, I wasn't paid by any of these companies to write such nice words about their products!)
I have very temperamental skin, it's very dry and flaky. I have tried so many different products, and I've finally found ones that I can't live without. Some are to relieve my gross skin and some are just my favorite smelly products.
(Bottom photo: Left to right)
Udderly Smooth Udder Cream: I happened to be perusing Dollar Tree when I found this cow tube. I thought it was so amusing I bought it for fun. Turns out it's the best beauty purchase I have ever made. EVER MADE. I've never used something that magically repairs disgusting feet. Even if I don't apply it everyday it keeps working. It's seriously a miracle in a tube.
Mary Kay intense moisturizing cream: For my winter skin. Need I say more?
Mary Kay age fighting moisturizer (I use normal to dry): I've tried a handful of other expensive moisturizers, but none work like this. It doesn't leave a greasy residue and keeps me hydrated all day.
Vera Wang Princess satiny body lotion: This was a surprise gift from my sweet boyfriend. He knows I love the Princess line. The lotion is fabulous.
Mary Kay 3-in-1 cleanser (again, I use normal to dry): Creamy and exfoliating, perfect for washing my face in the morning.
Clean & Clear makeup dissolving foaming cleanser: The BEST make up remover for the end of the day. It takes waterproof mascara off in one swipe. The oil free formula leaves my face feeling fresh. I love that it's an overall cleanser as well as a makeup remover too. Plus, the foam is fun to play with.
Hands down, these are my favorite face and body products. If you try them out I hope you love them as much as I do! It's great when you find a beauty product you love. There's nothing more disappointing than buying a product and it being awful.
Happy Wednesday!