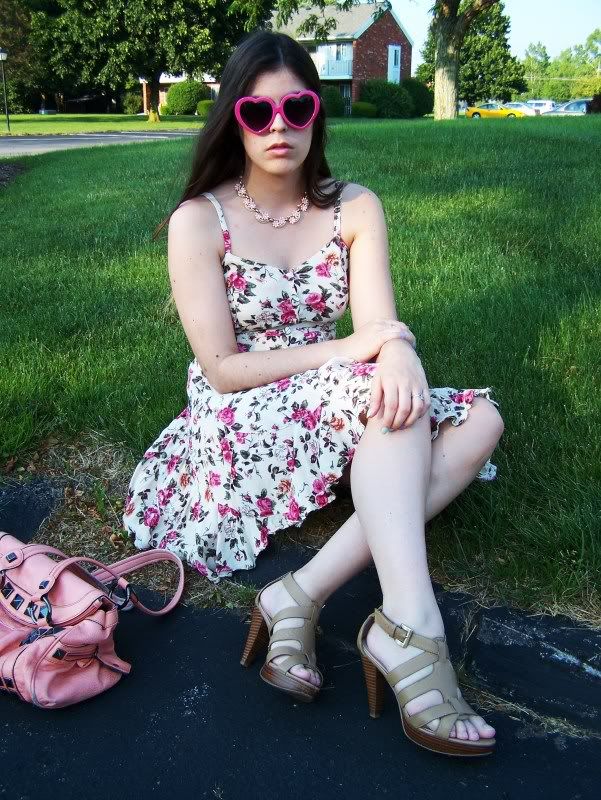 Thrifted 90's dress, vintage necklace, Kathy Van Zeeland bag, Rue 21 sunglasses, and Nine West sandals.
It was a stifling 90 degree day yesterday. What else to wear but a breezy sundress? I was really excited to wear this particular one because I bought it last fall and put it away. It was not what I was looking for at the time but at 2 dollars, I couldn't resist.
Everything about it screams 1990's to me. The best parts too. Grunge, bad (yet good) boy bands, and ugly floral prints. Somehow, this floral print managed to not be so ugly.
I added this delicate vintage necklace that was my grandma's, my favorite strappy sandals, and I was ready to go!
I hope you all have a wonderful, sun filled weekend!