(Warning: I make awkward faces when I take direct photos of myself. I apologize in advance).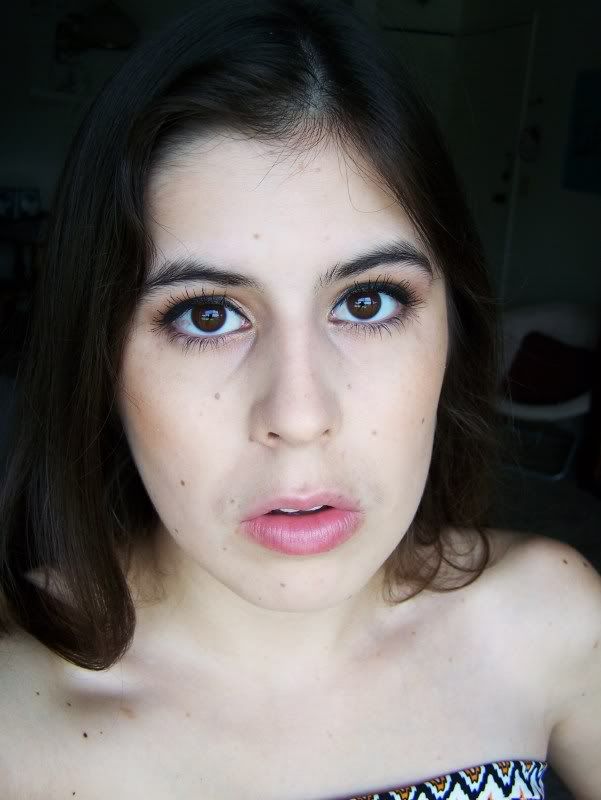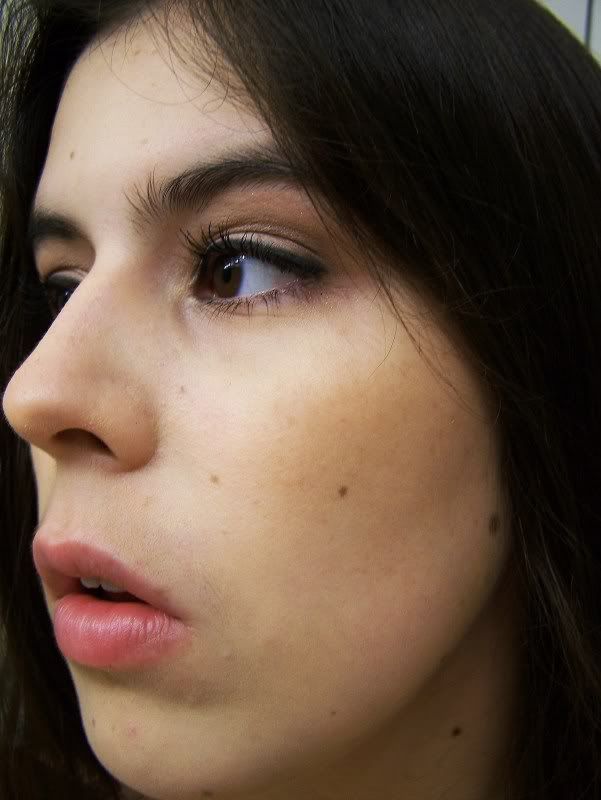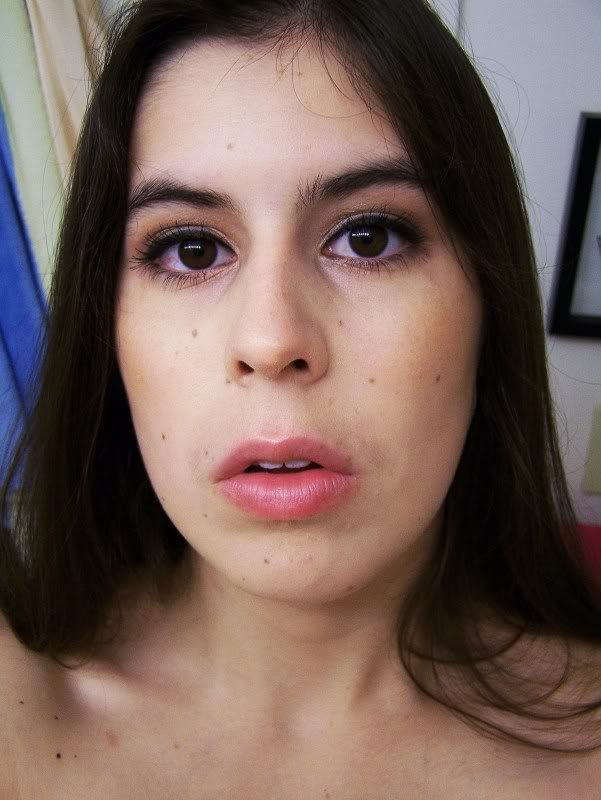 I wanted to share my everyday makeup look with you all because this is what I normally wear (when I'm not wearing sunglasses) on the blog.
I even took a before photo of me with no makeup on, but after I uploaded it I decided against it. It's truly frightening and you can inference how I would look (bags under the eyes, an abundance of freckles and uneven skin, and lots of blemishes).
I start off by using liquid foundation sparingly under my eyes, on my nose and over my blemishes. Then, I set it with a powder. I find it keeps my foundation intact for the day.
I like to keep my eyes neutral to keep it simple so I can experiment with my lips (today I just wore lip balm). I do love wearing crazy eye shadow, but I don't on a day to day basis.
I prime my eyes for the shadow with those cheap
foundation sticks
you can buy for a dollar. It works so well and much better than any other $20 primer I've tried!
For eyeshadow 90% of the time I use my wonderful eye quad that consists of this sandy and bronze color that I wore today (it also has two bright oranges). It's really pigmented; I love that.
I love eyeliner, and love wearing gratuitous amounts of it. If you're ever looking for a great eyeliner
Styli-Style
is hands down the best. I have tried so many so many different kinds, and this is the only one that's still there at the end of the day.
Then I just add lots of mascara some matte bronzer or blush and I'm pretty much finished (except for whatever obscenely bright lipstick I choose that day).
A side note about my eyebrows: they're thick and I like them that way. Too many people have told me throughout my life to pluck them more, on the top, or get a wax. NO! I WILL NOT!
Products used:
Mary Kay luminous wear liquid foundation in ivory 4.
Covergirl True Match compact powder in classic ivory.
Wet n' Wild coverall stick (as an eyeshadow primer).
L'oreal Infinite eye shadow quad. I don't know the color names, sorry!
Styli-Style Line & Seal semi permanent eye liner in black.
Mary Kay Ultimate mascara in black.
Physicians Formula matte bronzer.
Burt's Bees lip balm in honey.
I hope you're all having a great start to your week!