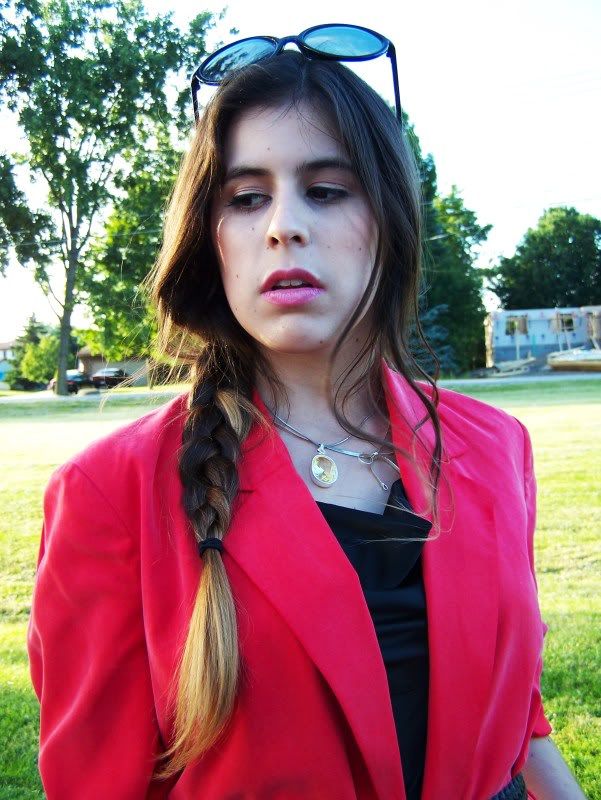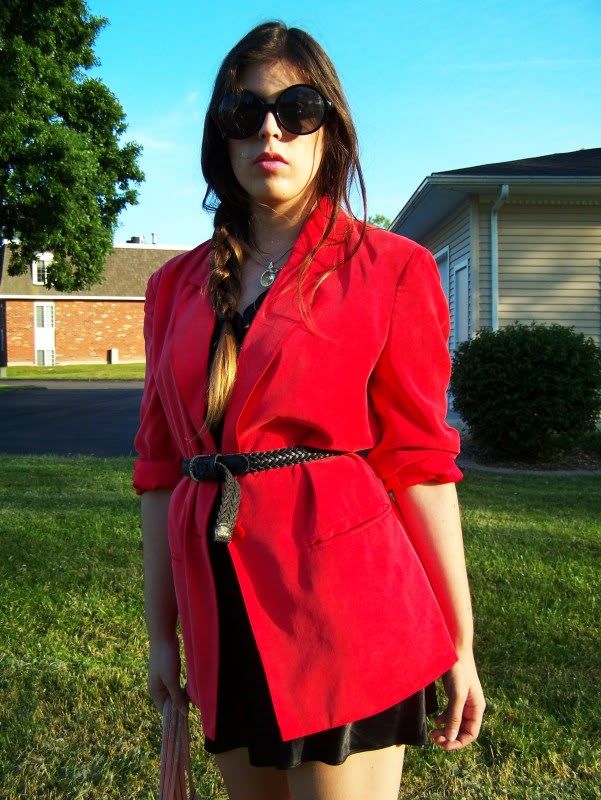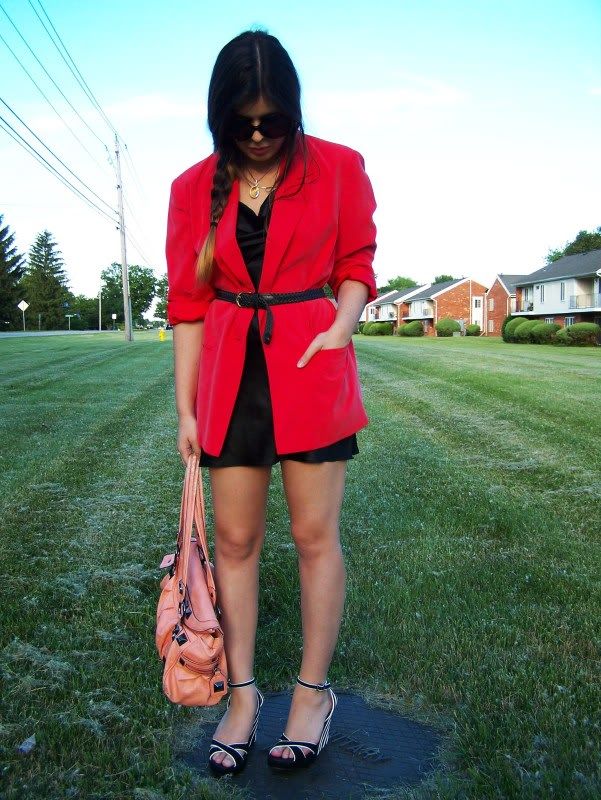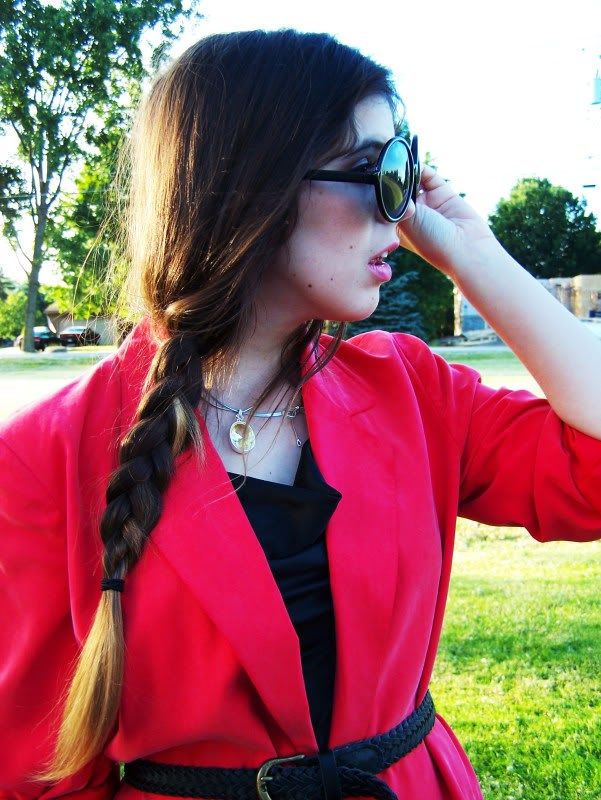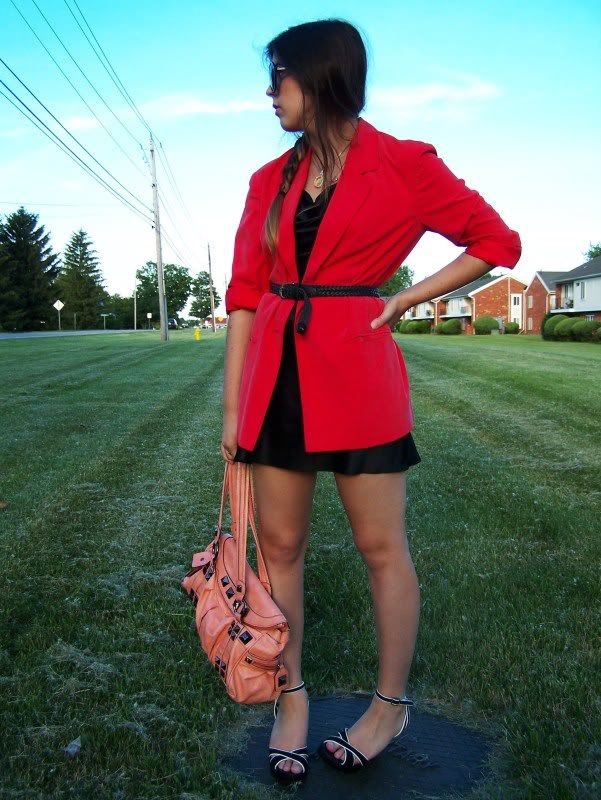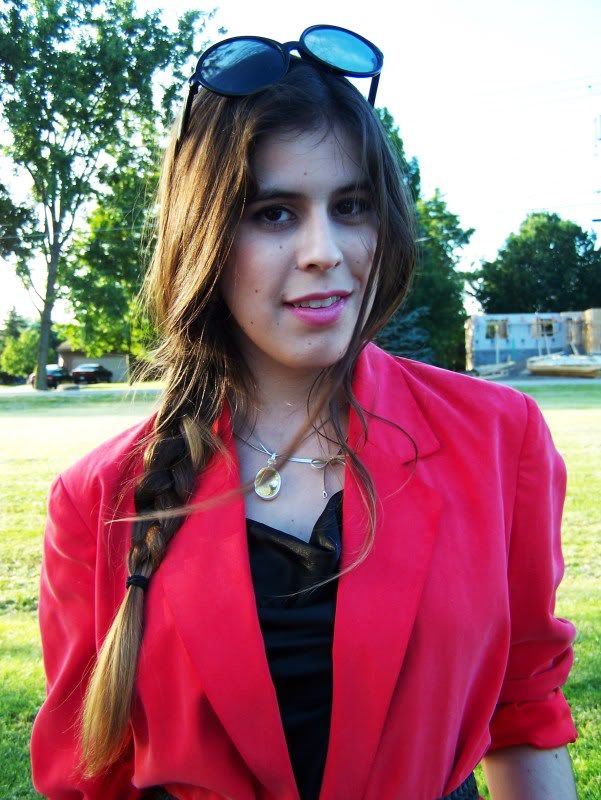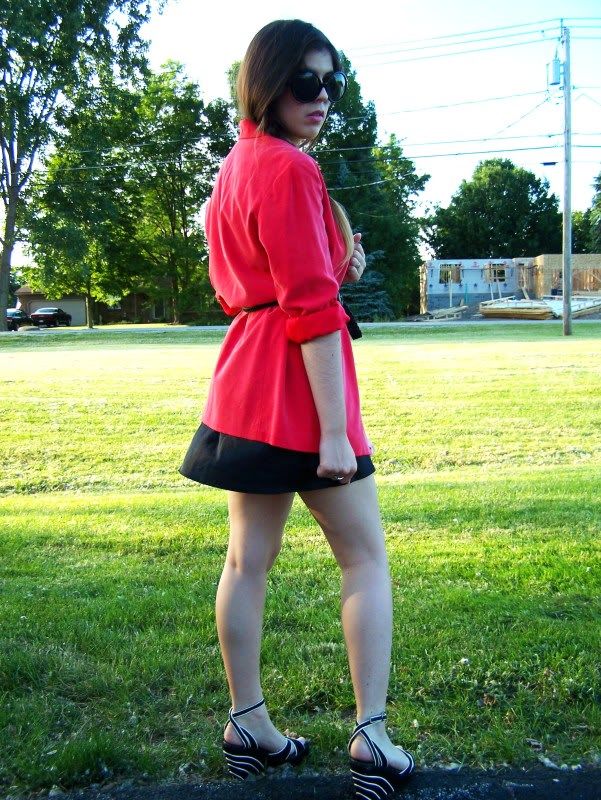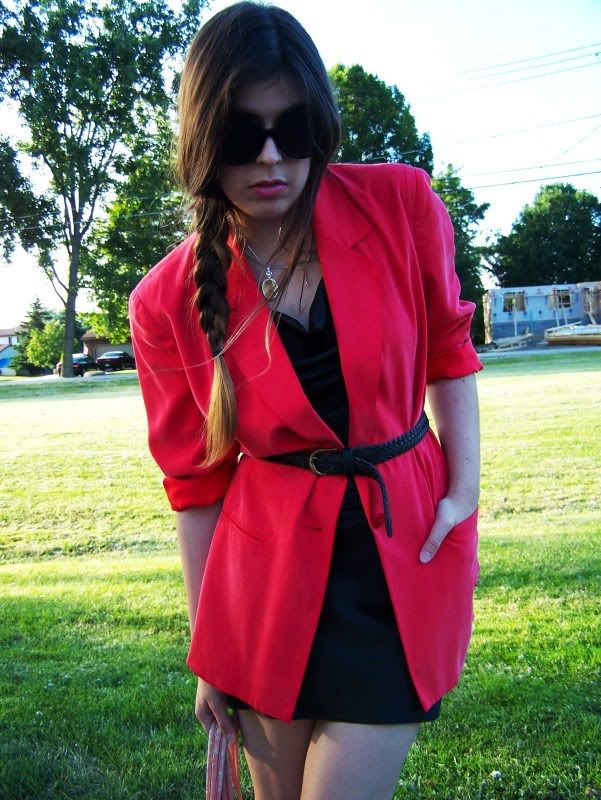 Thrifted Saks silk blazer, thrifted Victoria's Secret slip dress, Kathy Van Zeeland bag, and Restricted Footwear wedges.
This blazer has sat in my closet practically untouched since I bought it two years ago. It was a great find at only 5 bucks. It was also a very rare find because there are never nice things like this laying around here. It's a really unique color and is super soft. It also came with horrendous shoulder pads that I removed.
I paired it with a simple slip dress because my obsession with them seems never-ending. I love how they look under things. Almost as if I woke up in my night gown and just threw a jacket over it. It kind of comes off as low maintenance (or sloppy), depending on how you look at it.
Also, I was trying out some cotton candy pink lipstick I picked up last weekend. I'm really liking it so far, it seems to go with everything!
Well, I hope you all have a wonderful weekend!