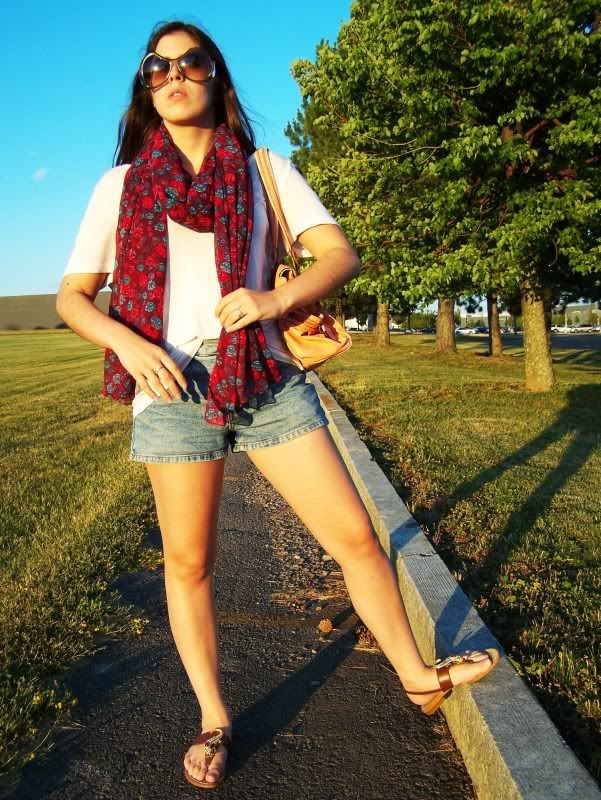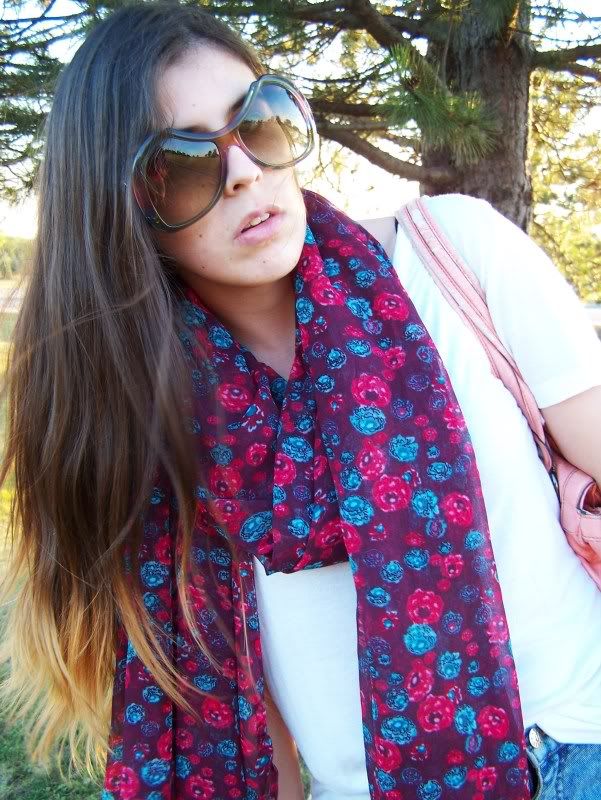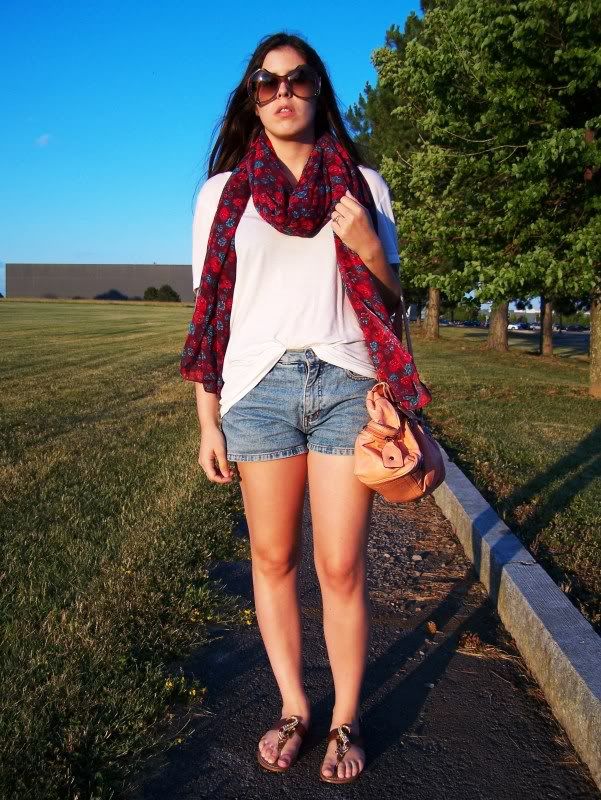 Thrifted vintage shorts, Target tee, gifted chiffon scarf, Vintage sunglasses, and Miss Trish for Target lizard sandals.
Sometimes, you just have to dress for comfort. For instance, on a day when your body calls in sick but you have things to do. That's what today was for me.
I felt like a soft white tee and jean shorts would perfect, not to mention a summer staple. I added this pretty floral scarf to add something extra to the outfit. It was a sweet gift from my boyfriend's mom (she also gave me a really cool romper I'll have to show you).
While I'm recuperating, I hope the rest of you are having a great start to the week.