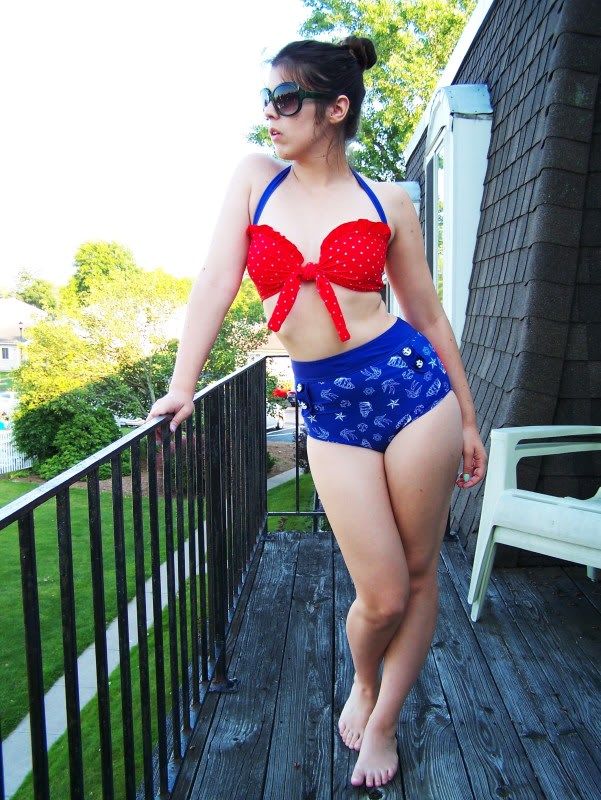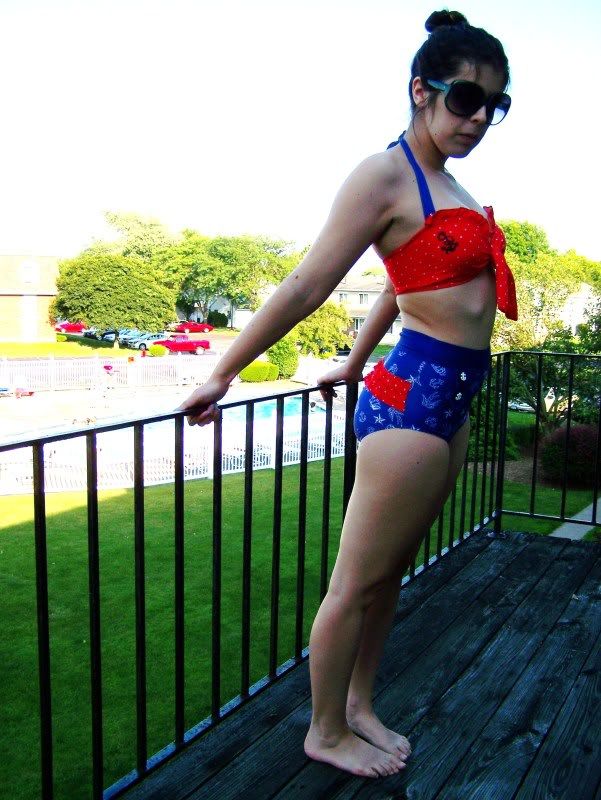 Too Fast nautical swimsuit bought on eBay.
I was (and still am) hesitant to post photos of myself in a bathing suit, but I just had to share this one with you. I had been combing the internet trying to find a great retro two piece in my price range. That was a much harder task than I had imagined. All the ones that were perfect were very expensive. That was until this little beauty got listed on eBay. Brand spanking new, with the tags for 30 bucks! I hadn't worn it until today, I was a little self-conscious.
There is nothing better to wear on a 90 degree day though! Especially when you can kick back by the pool.
I hope you're having a lovely week. I can't believe it's half over already. Oh, and happy first day of Summer!