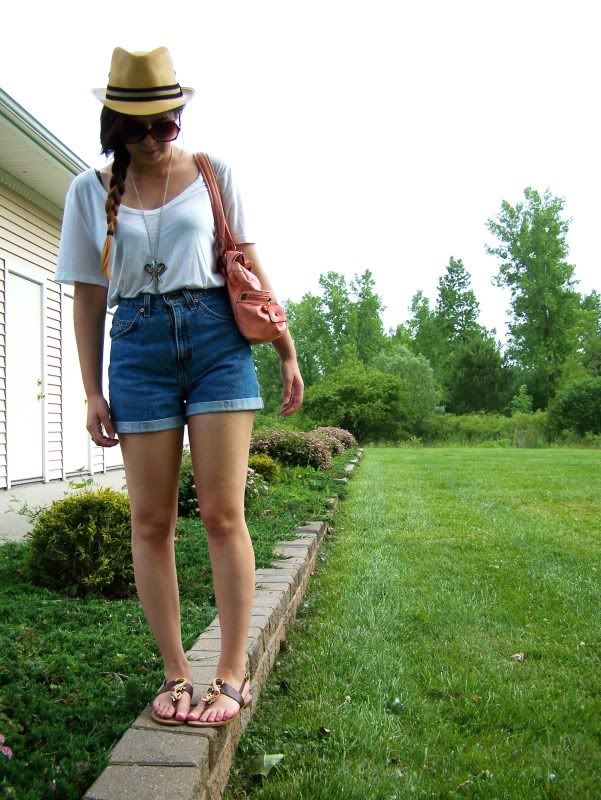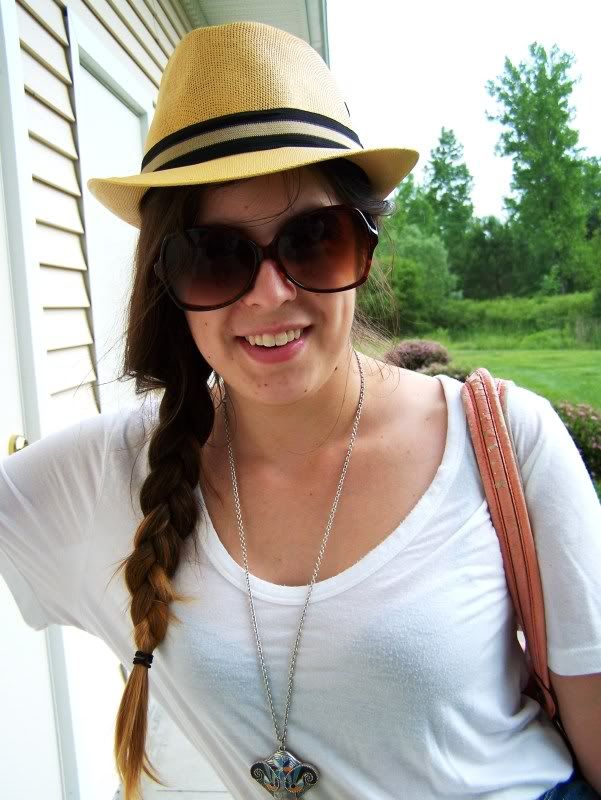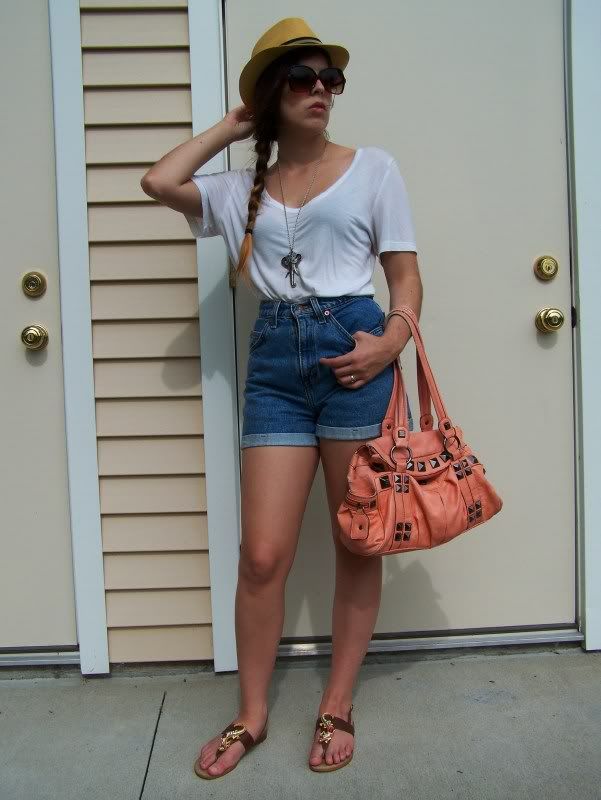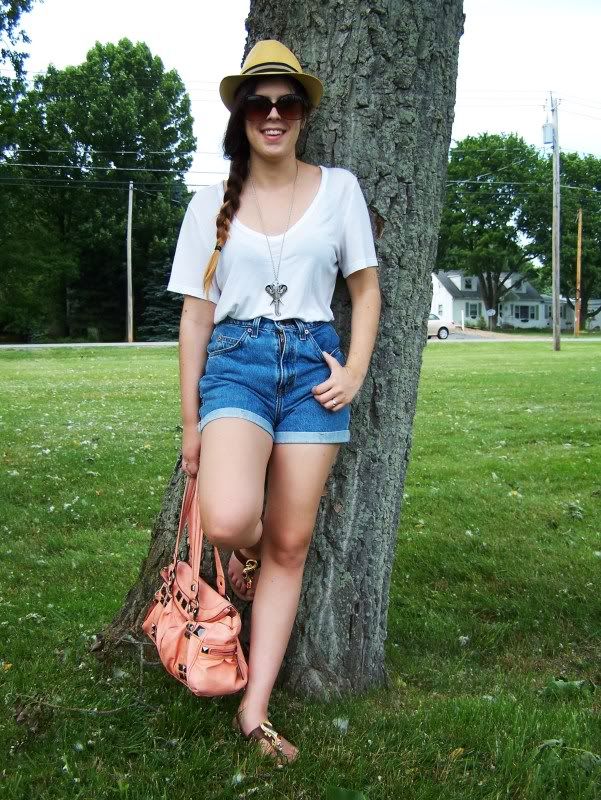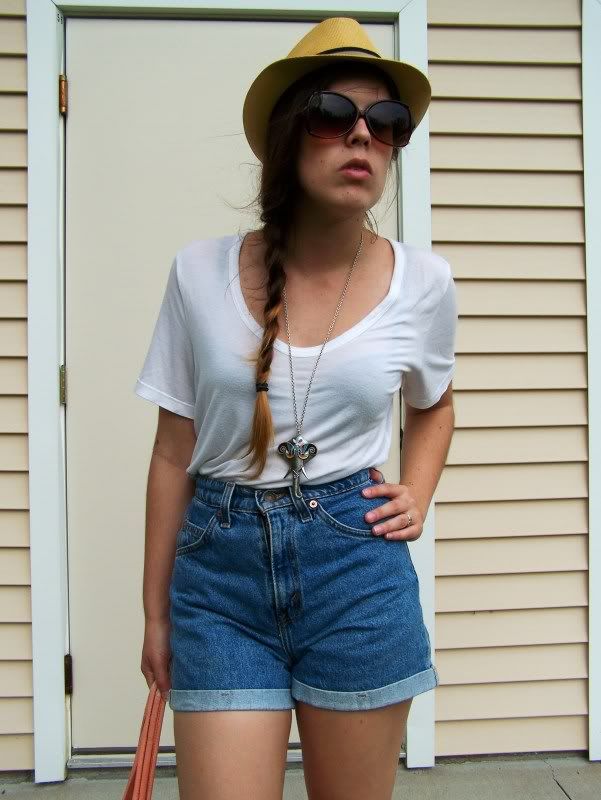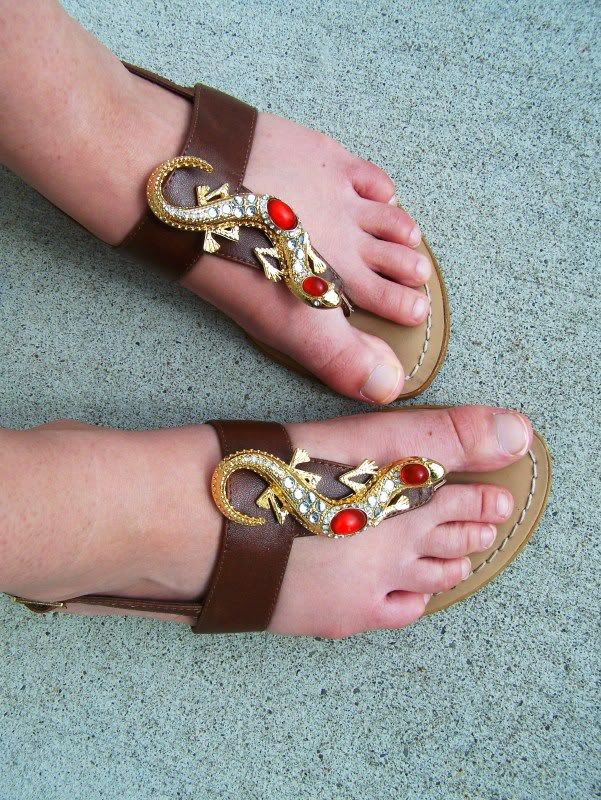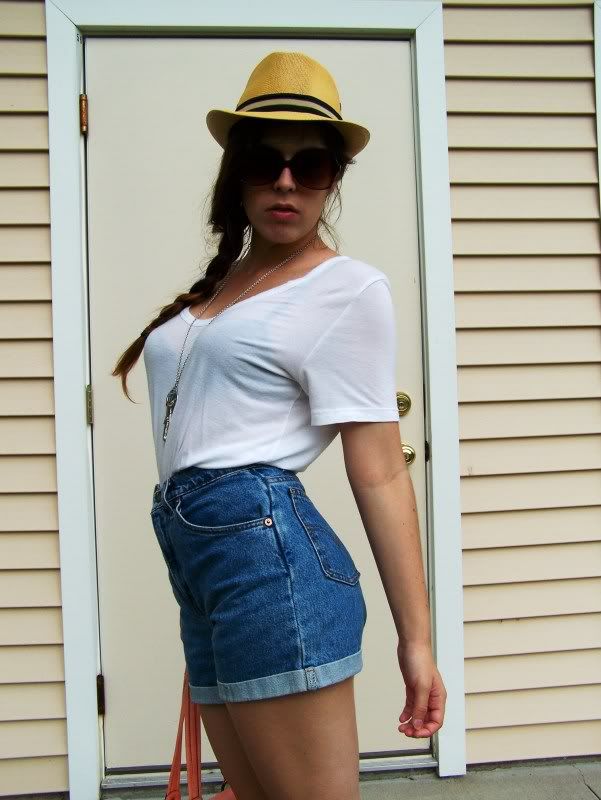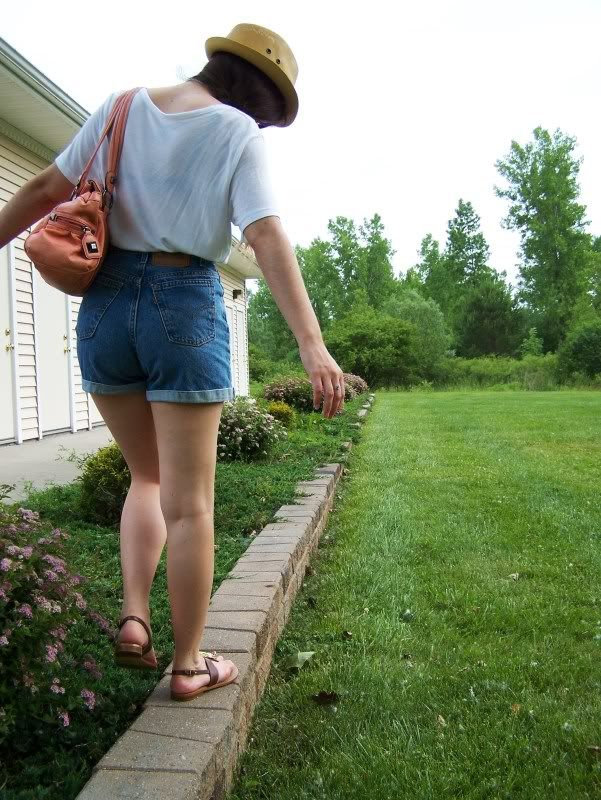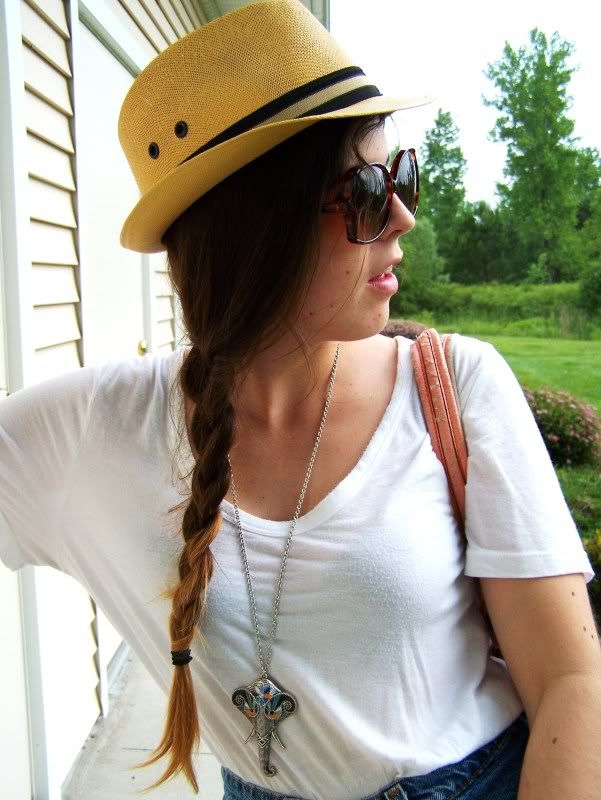 Thrifted vintage Levi's, Target tee, gifted Mexican hat, Miss Trish for Target lizard sandals, and Kohl's elephant necklace (The lizards and elephant are my "creatures").
Sitting by the pool all day and casually taking a dip sounds like the best way to spend a 90 degree day. Unfortunately, life doesn't always allow that to happen. I had to run a bunch of errands today and keeping an outfit simple is sometimes the best way to beat the heat.
I know you've seen a lot of shorts on my blog lately; I'm sorry they are a warm weather staple. They're no fuss dressing and with the wind we've been having I don't have to worry about a skirt flying over my head.
Today was also a great day to take my new hat for a spin. My boyfriend's mom brought it back from Mexico. She always brings us back the best stuff, she's so sweet!
It's perfect for summer and was suppose to be for my boyfriend, but it's too small for his head (he would argue that it's because his brain is HUGE, haha).
Well, for some reason I'm exhausted and I'm not in a very good mood. I'll go recuperate; hope you're having a great start to the week!