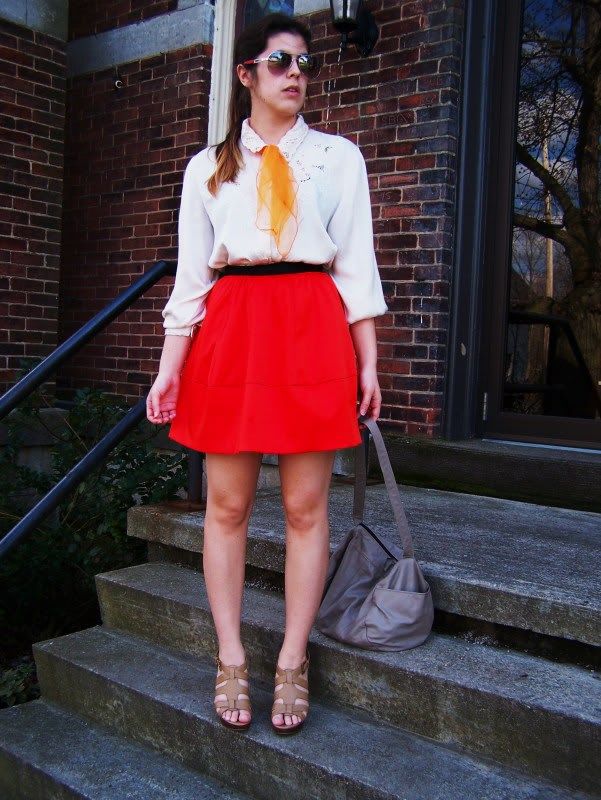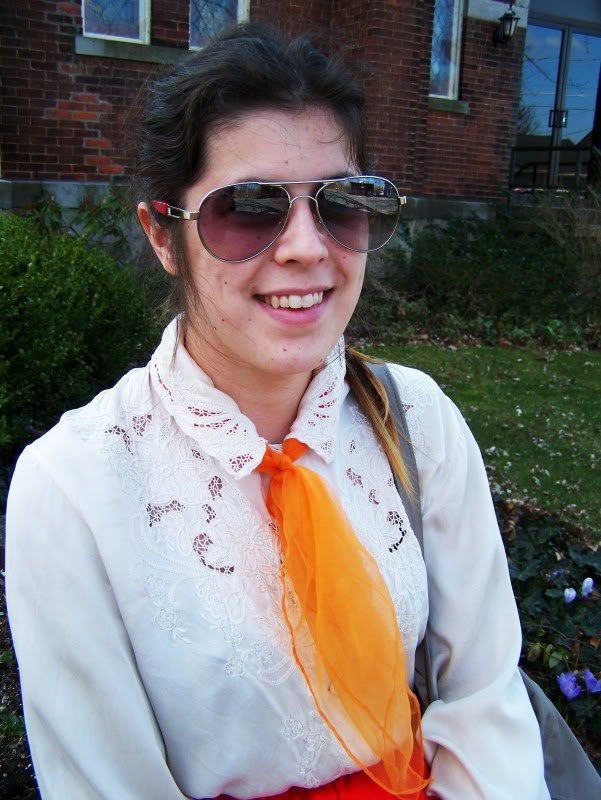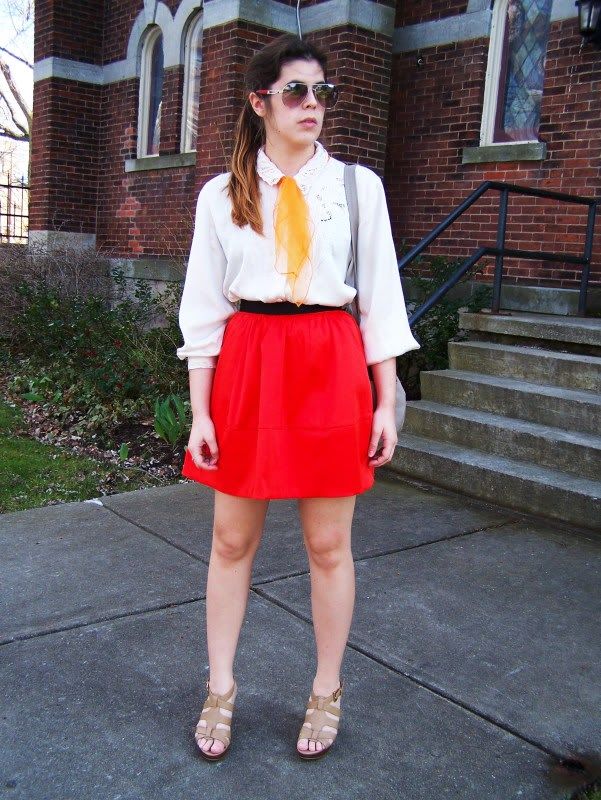 H&M skirt, vintage 40's silk blouse, thrifted bag, Luella sunglasses, and Nine West sandals.
There's nothing like a piping hot orange skirt to bring some color to your world. I got this skirt back in February when H&M was having a buy one, get one free sale. It was $7 or something like that. I love the black waistband, but to keep it from looking too Halloweenish, I paired the rest of the outfit down with neutrals.
The camera really didn't capture orange color like I'd hoped. My darn camera, it's so finicky. It could make the most sane person lose their mind. Mine's already been lost, so there's not much for me to lose.
Yesterday was my anniversary with my beautiful boy. We celebrated four years together and he got me a nice Marc Jacobs clutch/crossbody purse. It's so gorgeous, I can't wait to share it with you! He's so sweet, he took me on a picnic and a romantic dinner. I feel incredibly lucky.