Some snapshots of my life recently: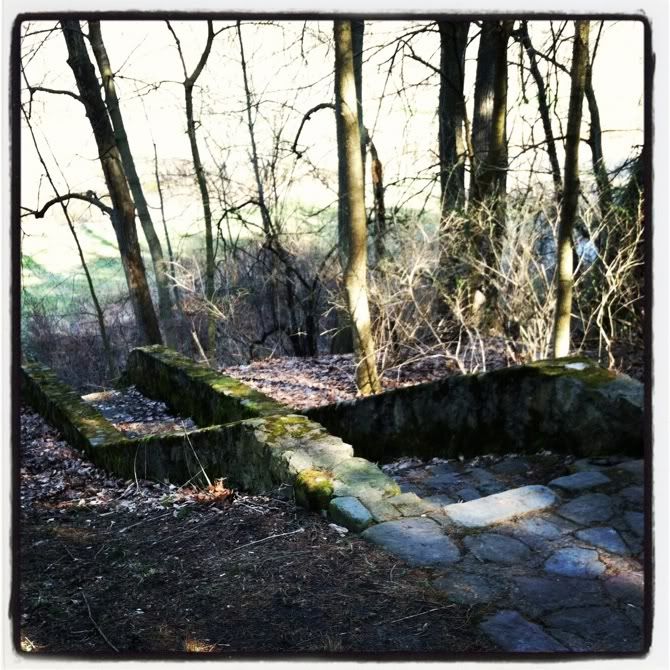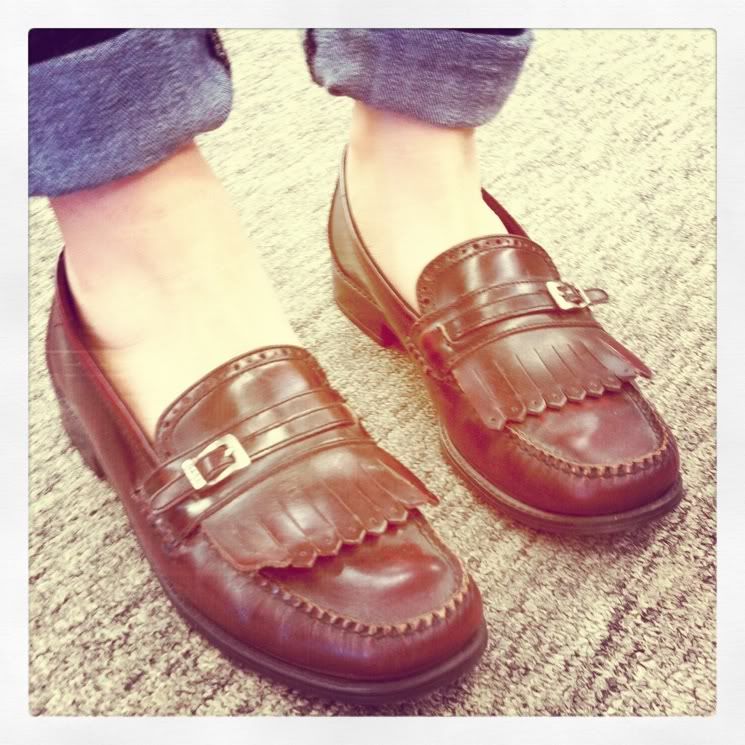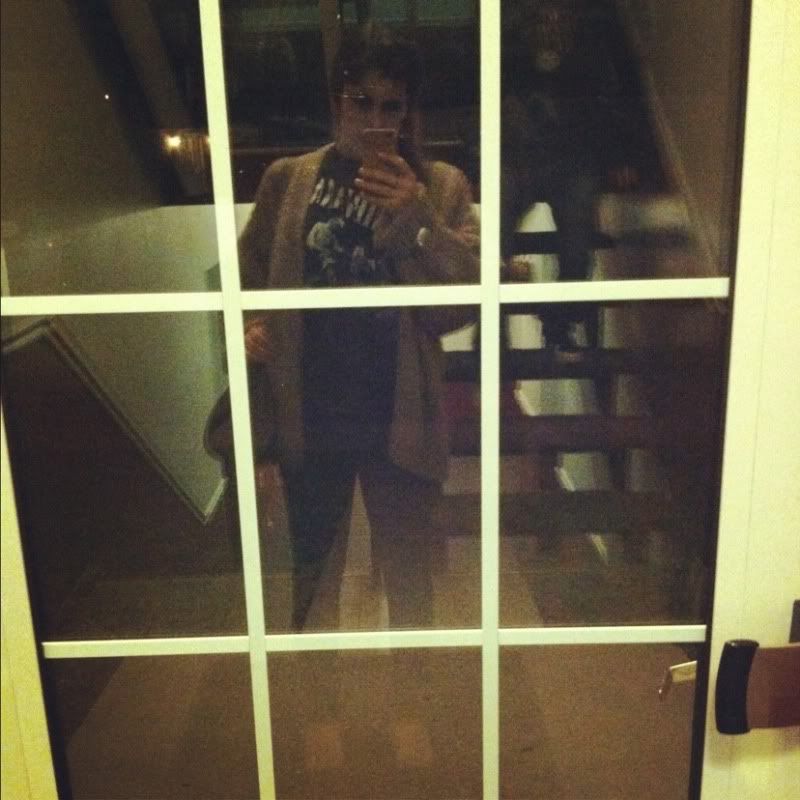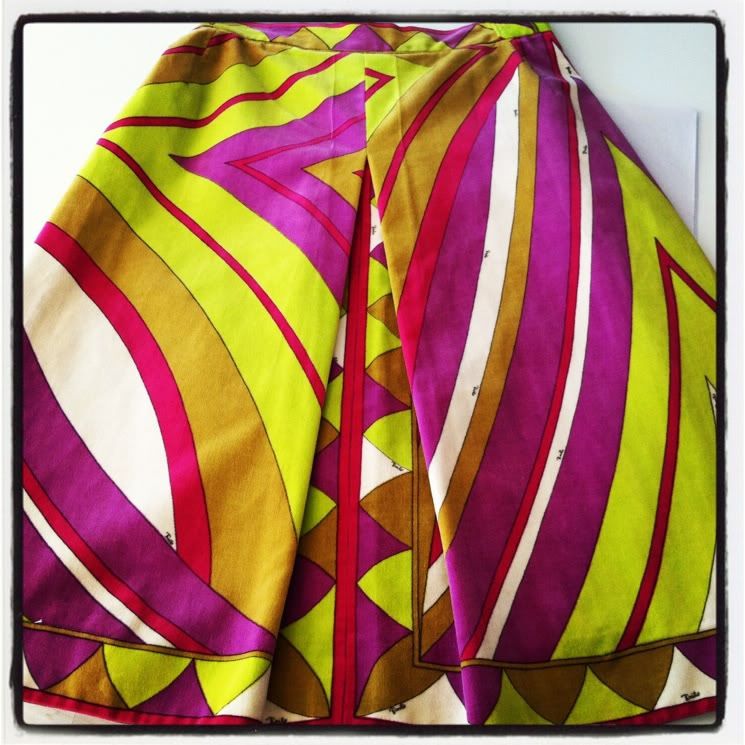 A beautiful stone staircase I encountered during my walk in the park.

A great pair of Bass loafers at found at Salvation Army for 3 bucks. (My boyfriend HATES them).

My reflection. Of course I'm wearing my favorite creature comforts for a laid back dinner. (Vintage Nirvana tee, and my best grandpa sweater.).

The path my boy and I took during our rendezvous in the park.

The GORGEOUS 1960's Pucci skirt I sold this week. Saying a bittersweet goodbye to the perfect piece.
We're having perfect weather here in Rochester NY, I hope you are too! I'm heading out to enjoy the 70 degree temperatures.