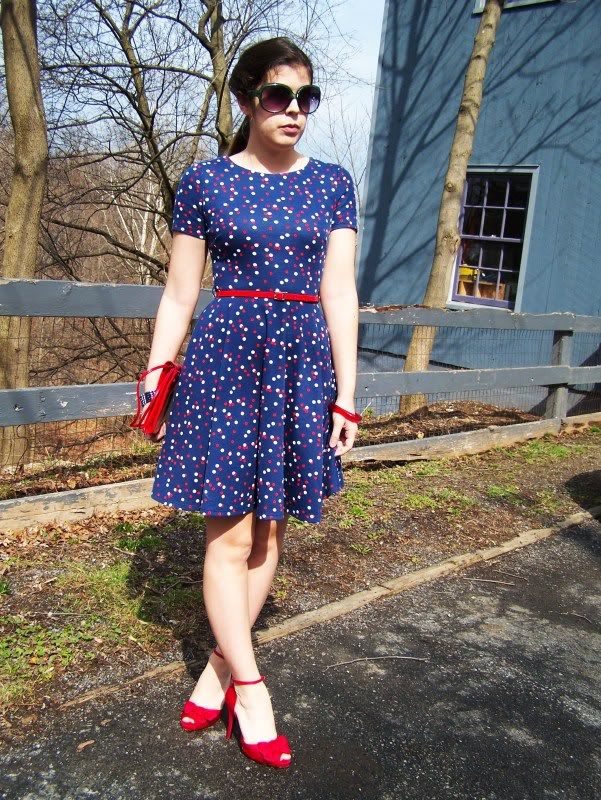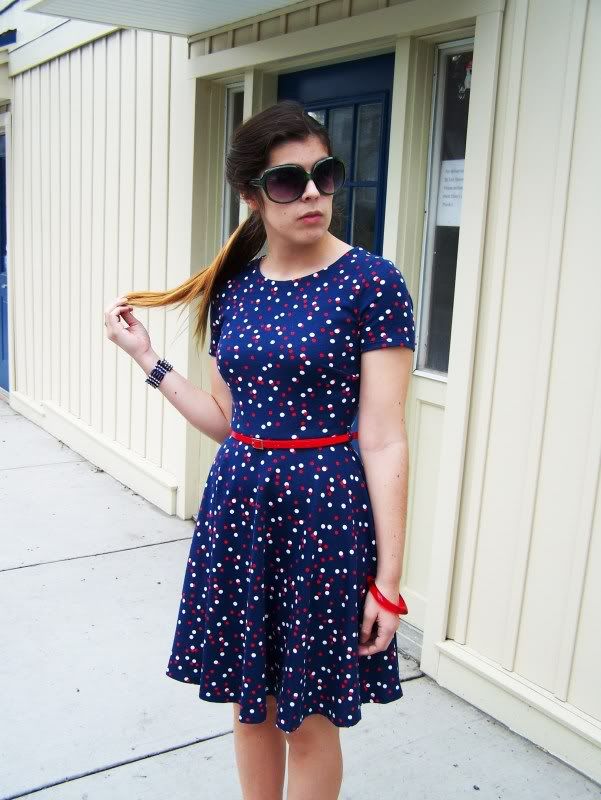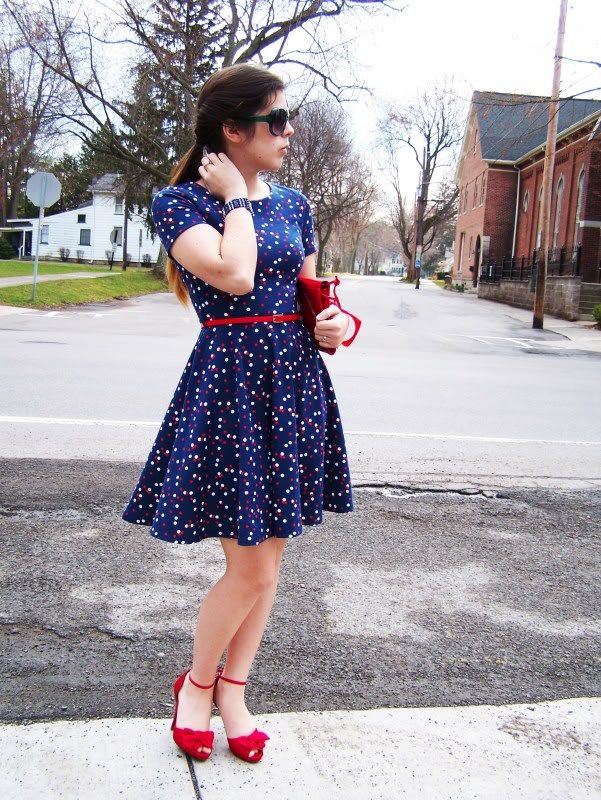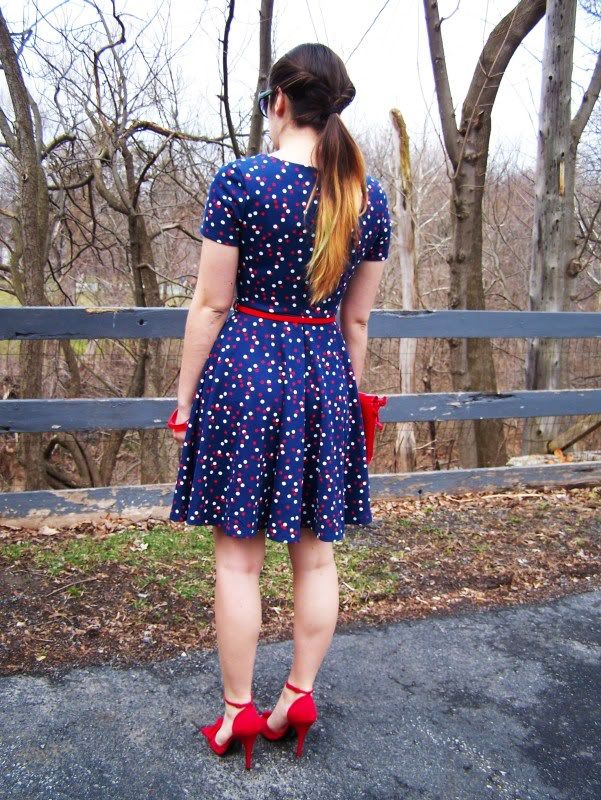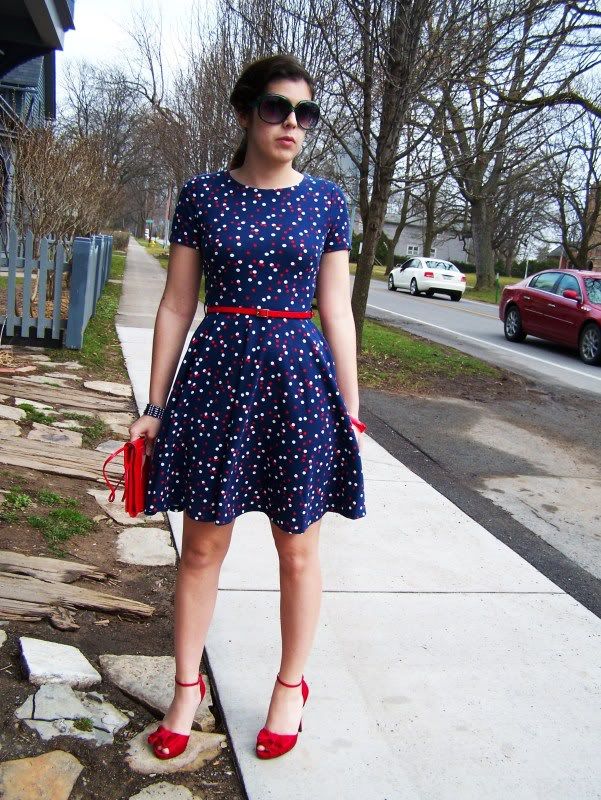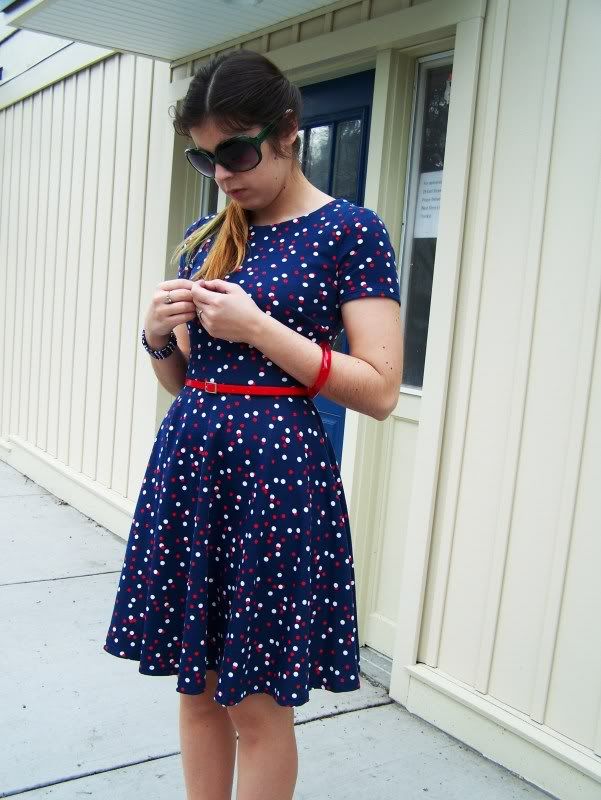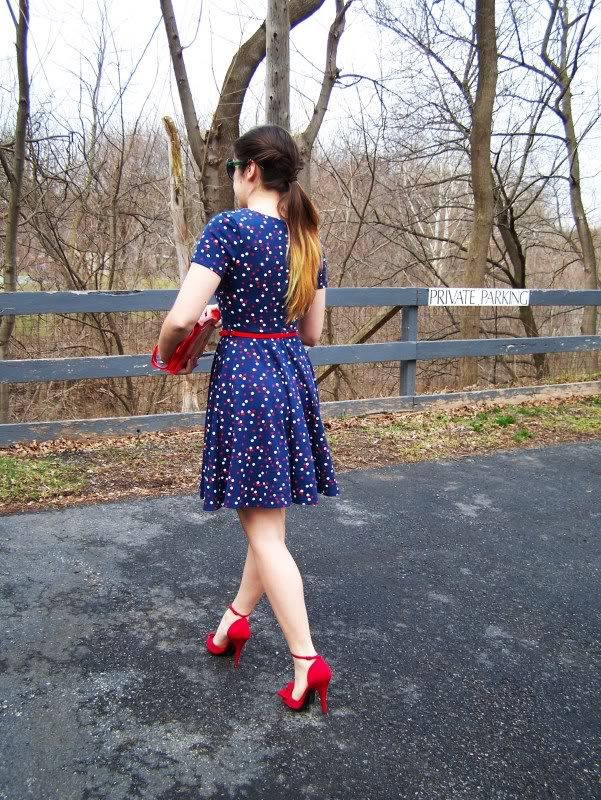 H&M dress, Metaphor pumps, and vintage pocketbook (on SALE here.)
I saw this dress at H&M a few months ago and totally fell in love. Since the temperatures will still frigid, I put it out of my mind. When I went back about two weeks ago, I saw they still had it and splurged.
It's the exact dress I was looking for. I couldn't find any in my price range vintage or new on eBay. I figured none of the stores I shopped at would have one. Perfect vintage silhouette, nipped waist, circle skirt, and high neckline. Just like all of the 50's dresses I love. Of course I'll still look for the perfect vintage one to satisfy my craving, but this one is pretty darn perfect.
Not to mention red, white, and blue are my favorite color combinations for outfits. It's just too good!
I kept with the vintage theme by doing my hair semi 40's style, and wearing my most ladylike pumps.
Have a great weekend! We're supposed to have temperatures in the high 70's. Enjoy it!