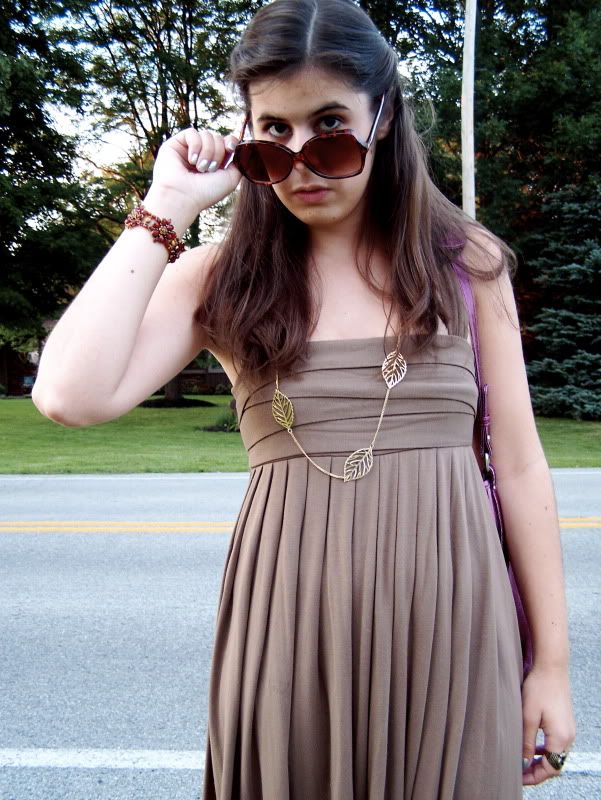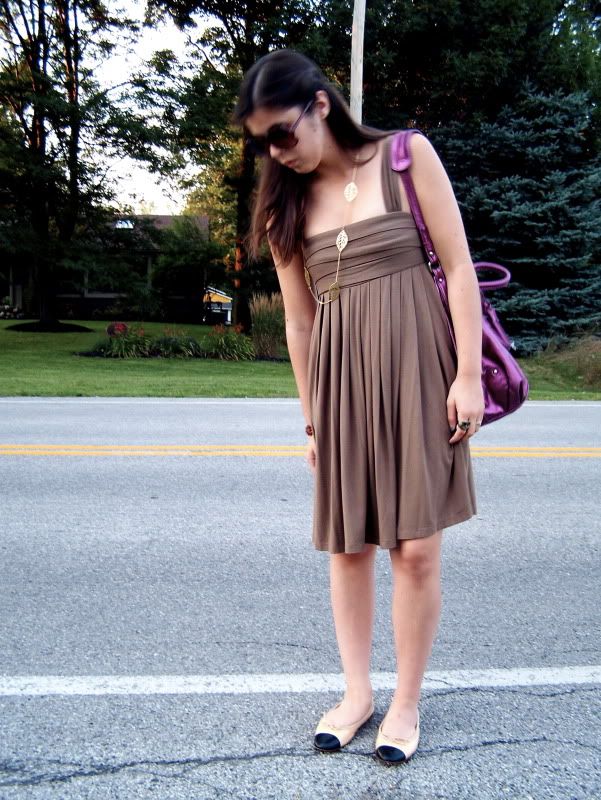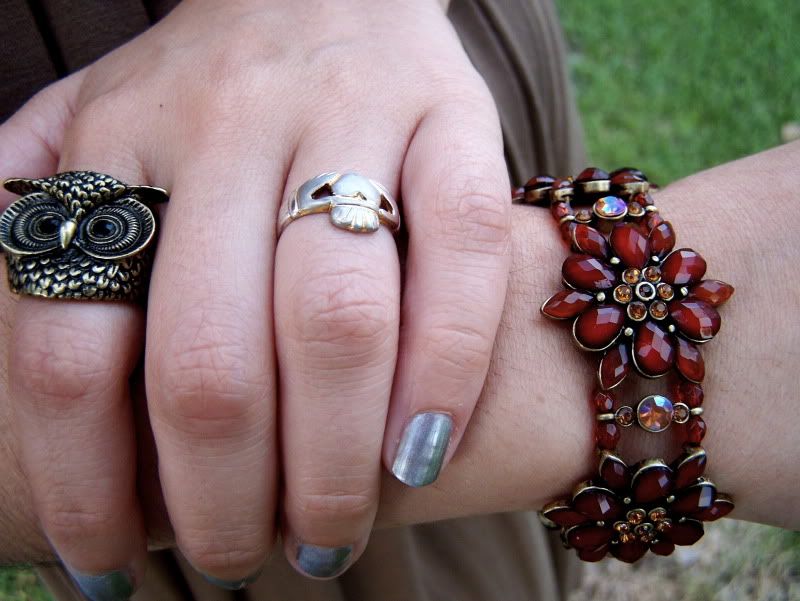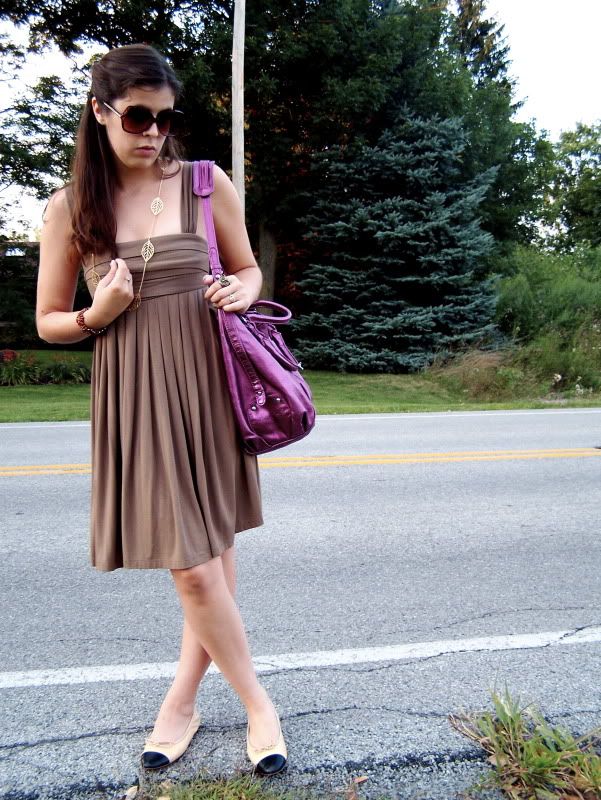 BCBG dress, Chanel flats, Gap bag, and Forever 21 owl ring.
While strolling through my closet trying to find something to wear to work, I came across this dress. I haven't worn it in about three years. It matched my personality perfect back then, swishy and almost girly. You would never know it, but I'm not a very girly person. I love super feminine clothes but my personality just repels being girly.
Anyway, I wore this to work at my vintage shop and went straight out to grab sushi with my boy. It floated seamlessly into a casual dinner outfit to eat by the harbor. Although, I should have brought a jacket because I ended up freezing!
I have to tell you, these Chanel flats are the most comfortable I've ever owned. Every time I wear them I can't help but stare at my feet as I walk.
I must be going now though, my cats keep biting my feet. They are begging me to feed them.
Happy Wednesday!
xoxo