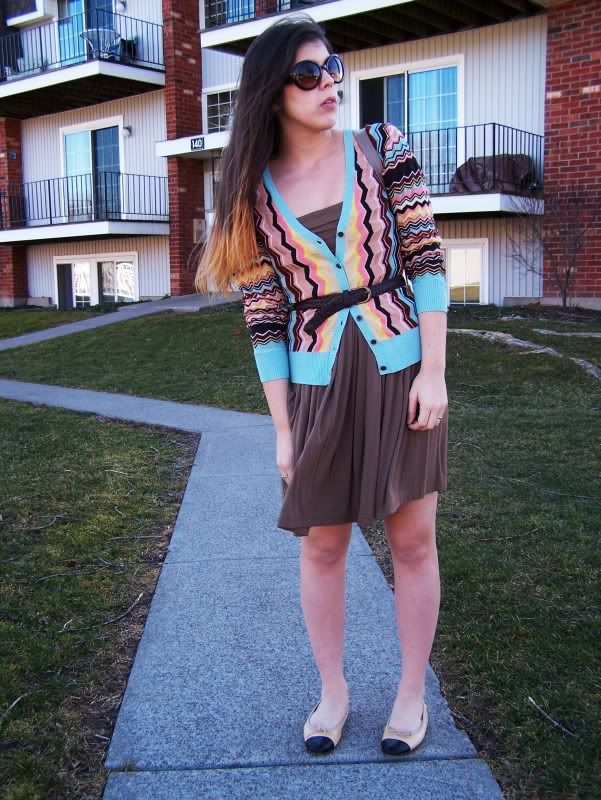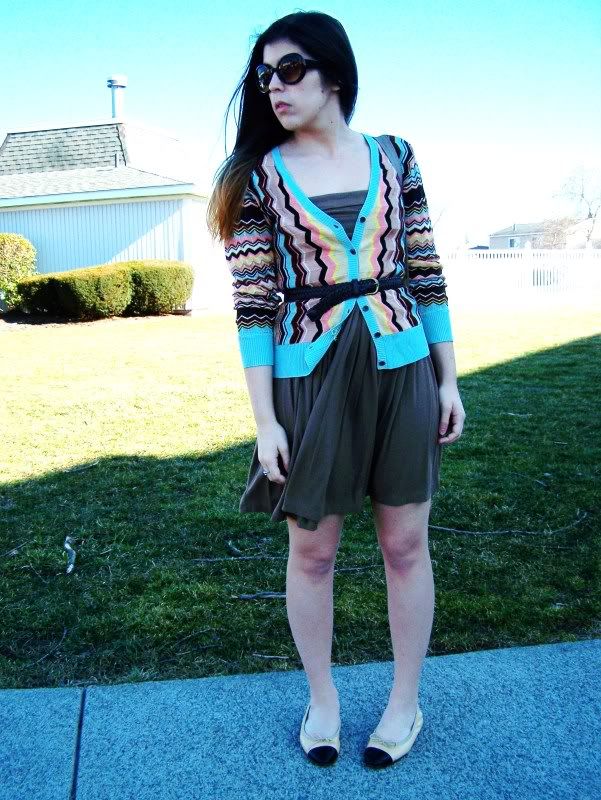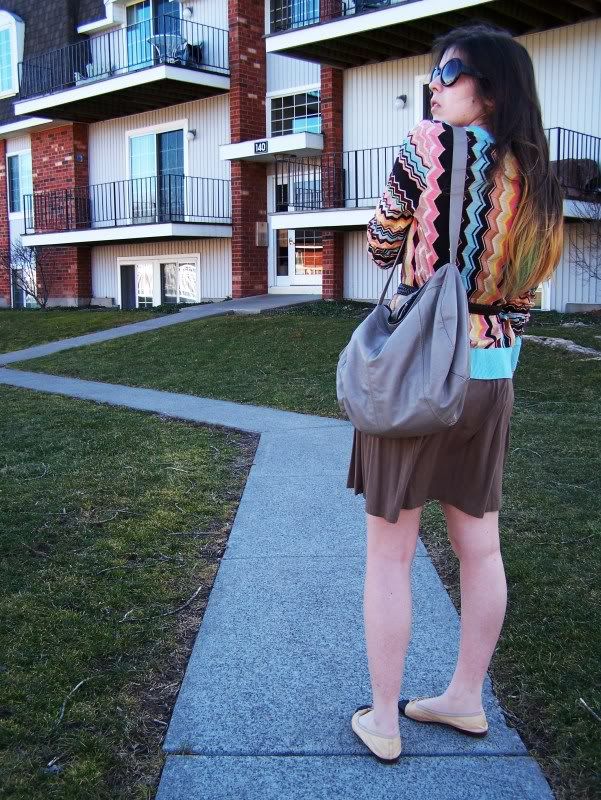 Missoni for Target cardigan, BCBG dress, years old belt, thrifted bag, Forever 21 sunglasses, and Chanel flats.
I love the southwestern vibe the colors on my Missoni for Target cardigan give off. It's perfect for windswept Spring days. I just can't deny my ever growing love for the Missoni for Target collection. I'm still trying to find all the missing pieces I crave on eBay. Were you blown away? Tell me your favorite piece!
Anyway, w
ith the sudden surge of temperatures in the 60's, I knew I had to spring for bare legs. Like I said a few posts ago, I die in pants. I had actually been wearing pants earlier in the day and had to change.
I've had this dress for so long, but I keep coming back to it. It's one of those timeless pieces that can transcend into any season. (See me wearing it last Summer HERE). So are my prized Chanel flats, I have been wearing them non-stop lately!
PS I'm in love with my new bag, it's one of the lucky finds I got for 40 cents!