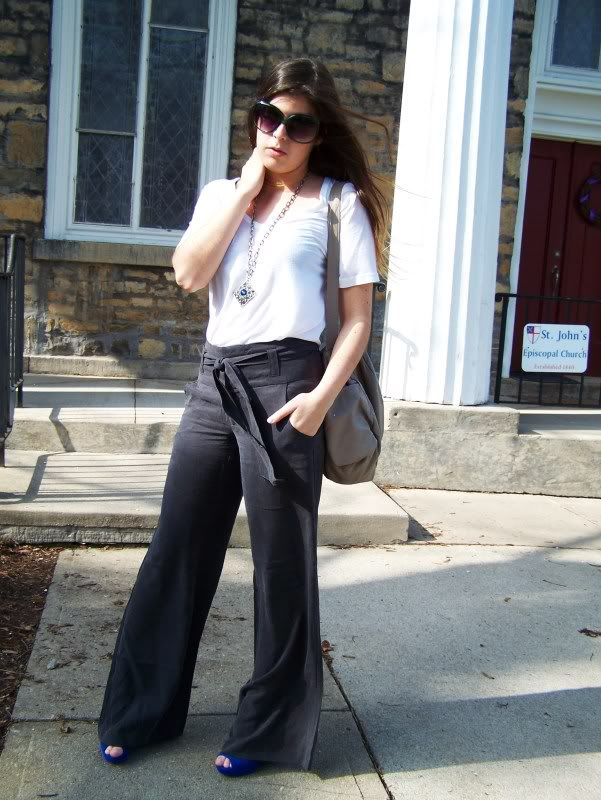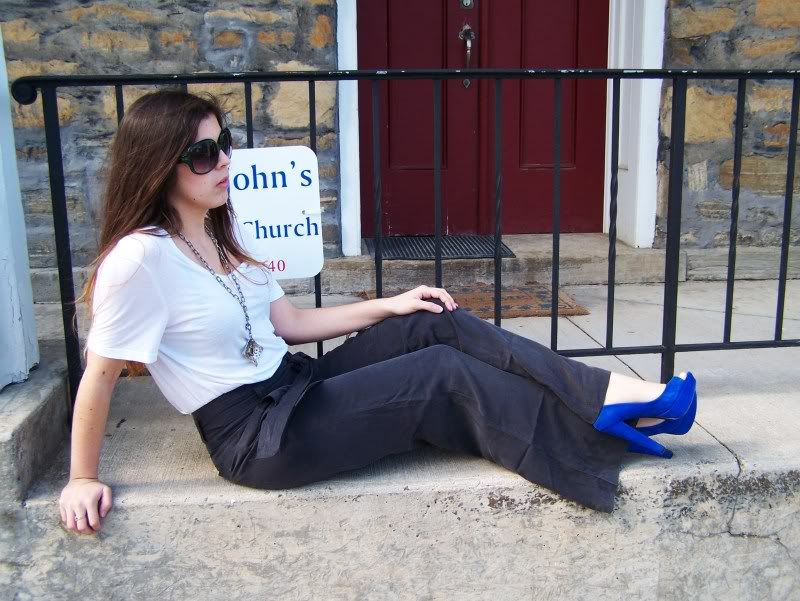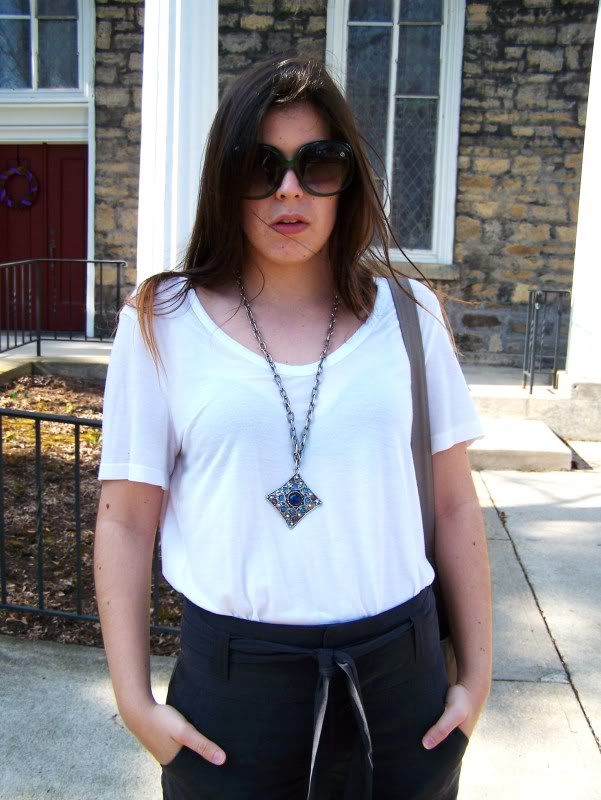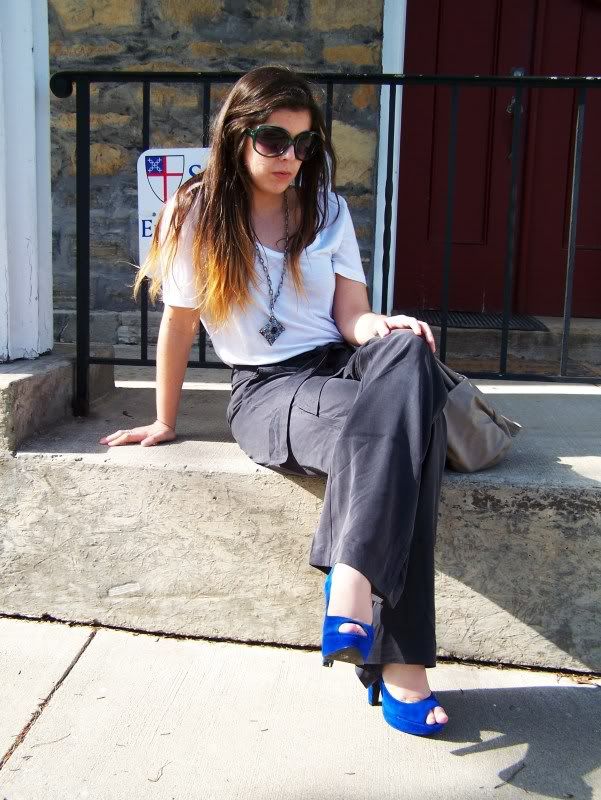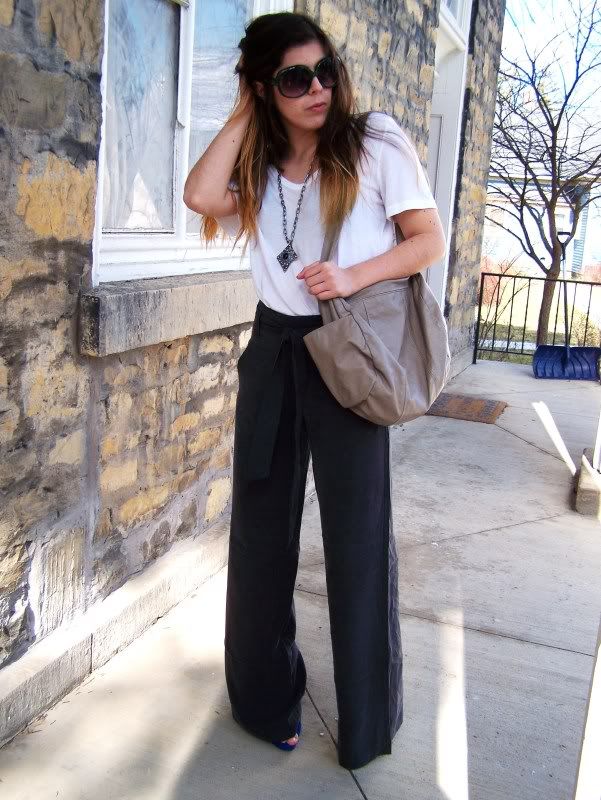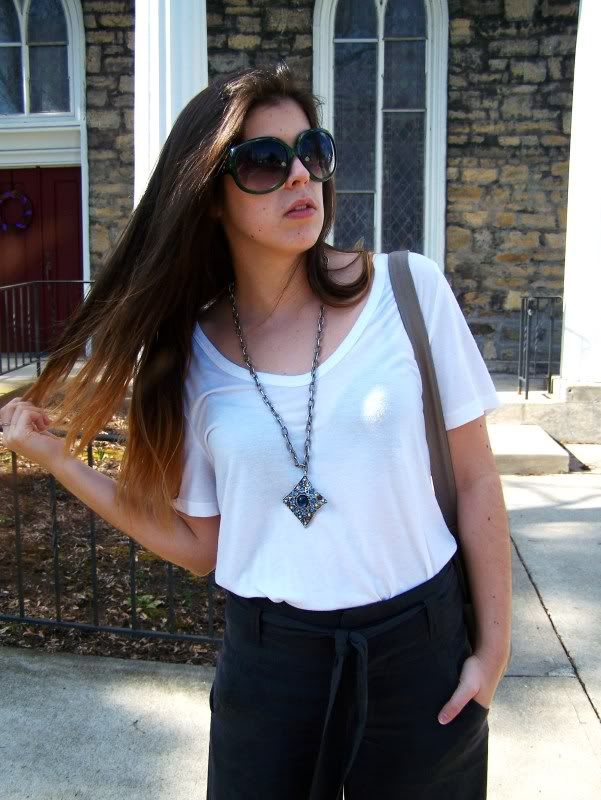 Target tee, Forever 21 wide leg pants, vintage necklace, thrifted vintage bag, and Aldo Segura pumps.
I FINALLY wore these gorgeous pants after they have been sitting my closet (tags still attached) for two years. I don't normally put a piece away in the back abyss of my closet, but it happened. I don't know if I didn't feel brave enough to pull them off, or I thought they were too long. Let me tell you, I'm a convert. I love them, they are not too long and are so comfortable. They are perfect for the freak warm weather (plus that rough wind) we've been having.
I kept the rest of the outfit simple because I wanted to showcase the pants. You have no idea the crisis I went through when I originally paired it with a button up. A simple white tee goes with everything, crisis averted.
I normally try to take photos while I'm already out doing something, but my mom and I spotted this beautiful little church. We made a special time to have a mini session there. It's right in the middle of the town where I run my shop, but you would never know it. It's tucked back behind everything in it's own world. There was also a rusting hearse in the parking lot. I said we should take some photos with it (I kid). Next time, next time.