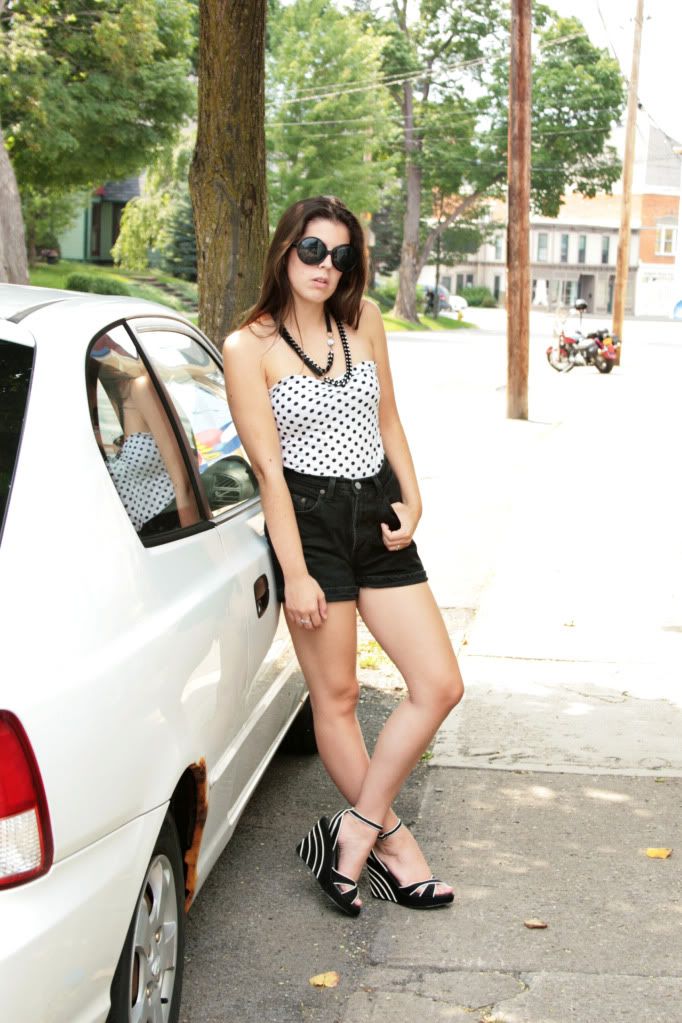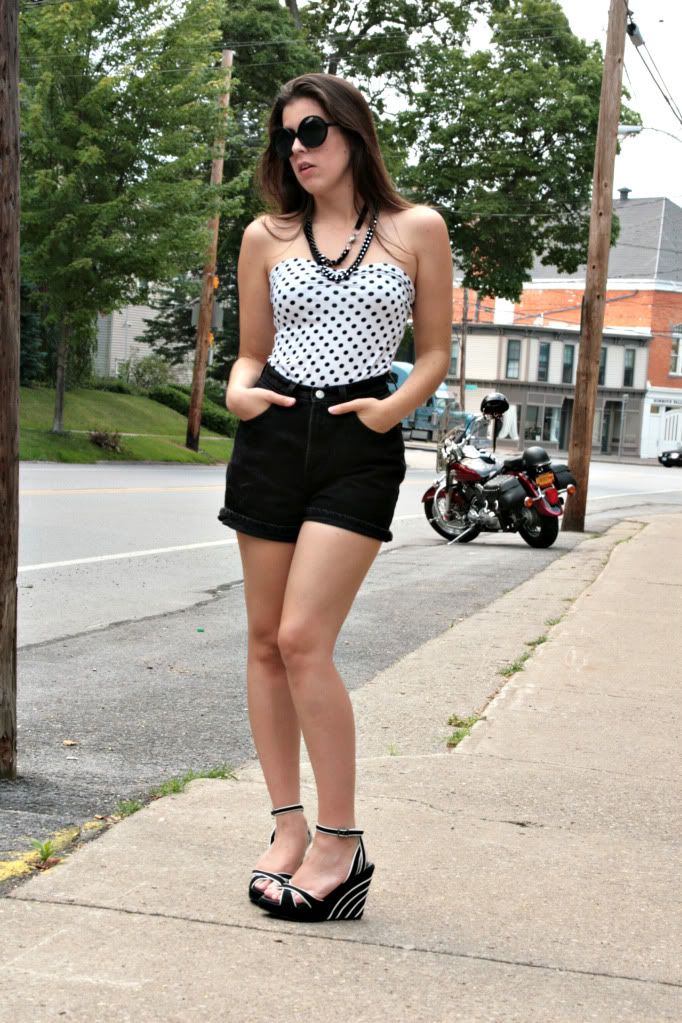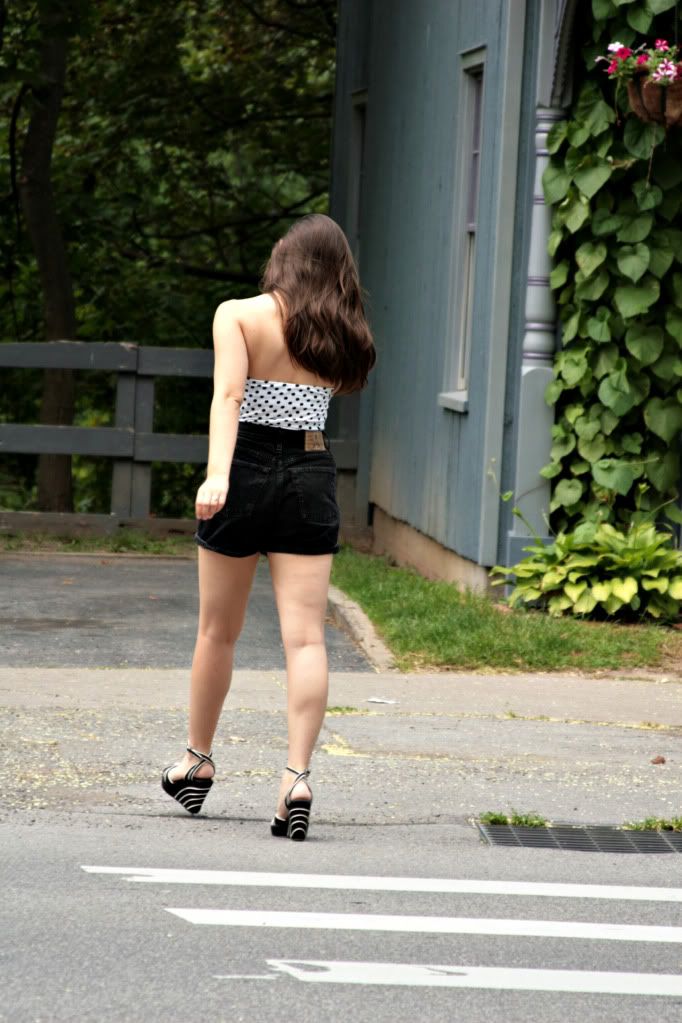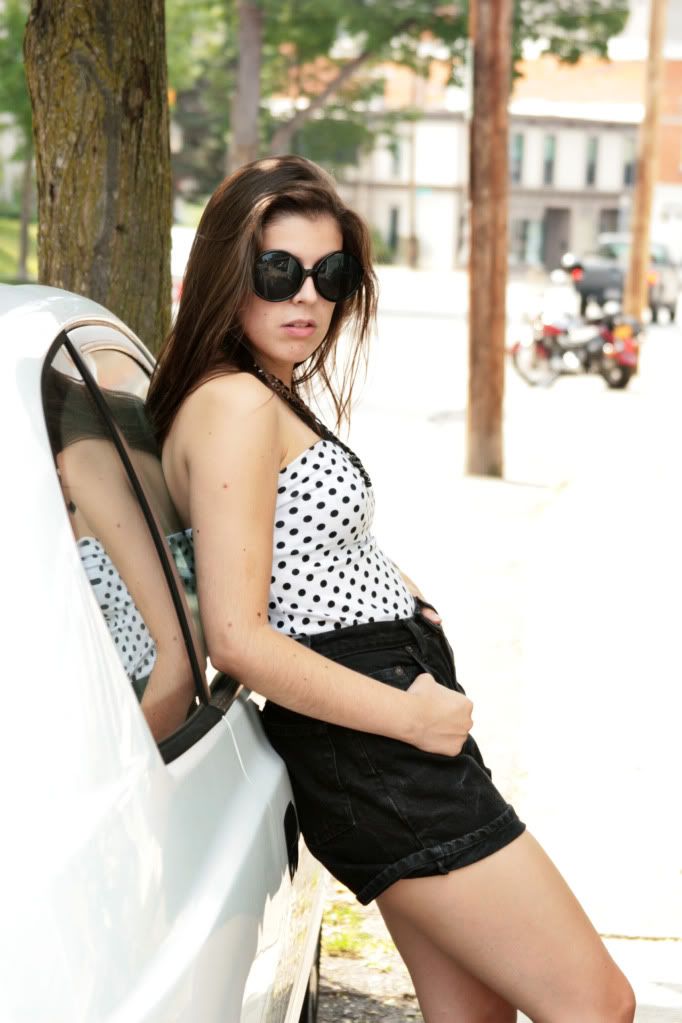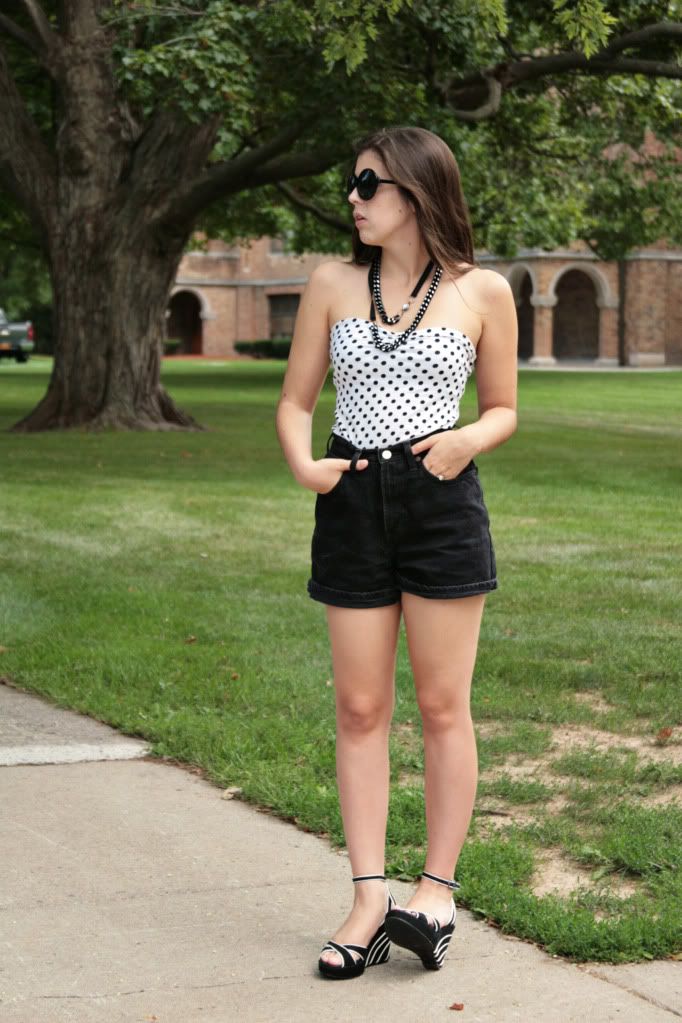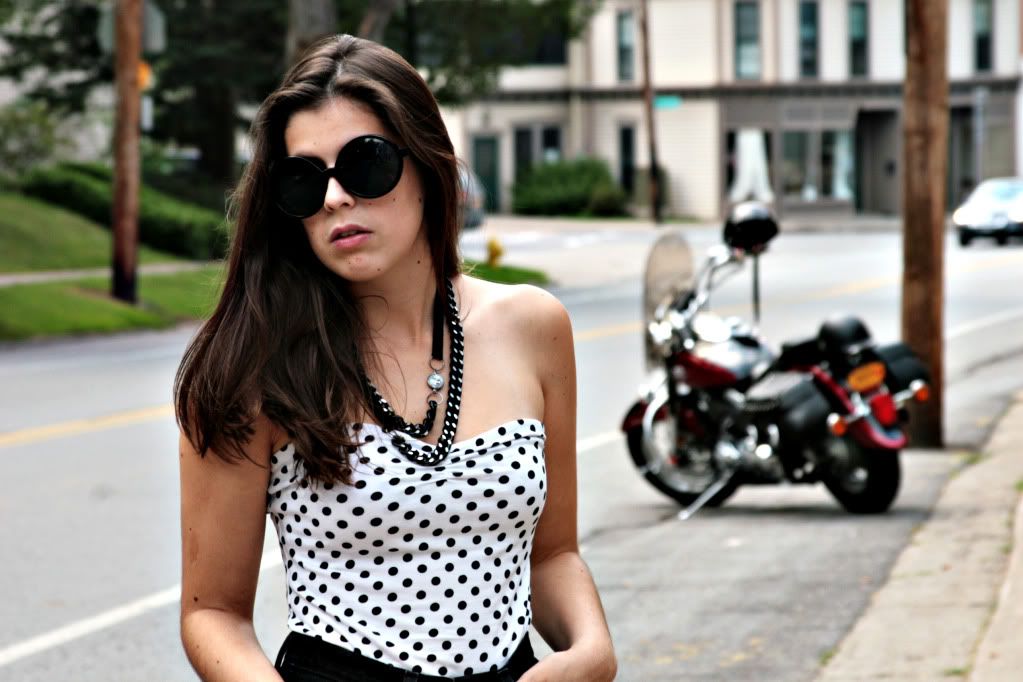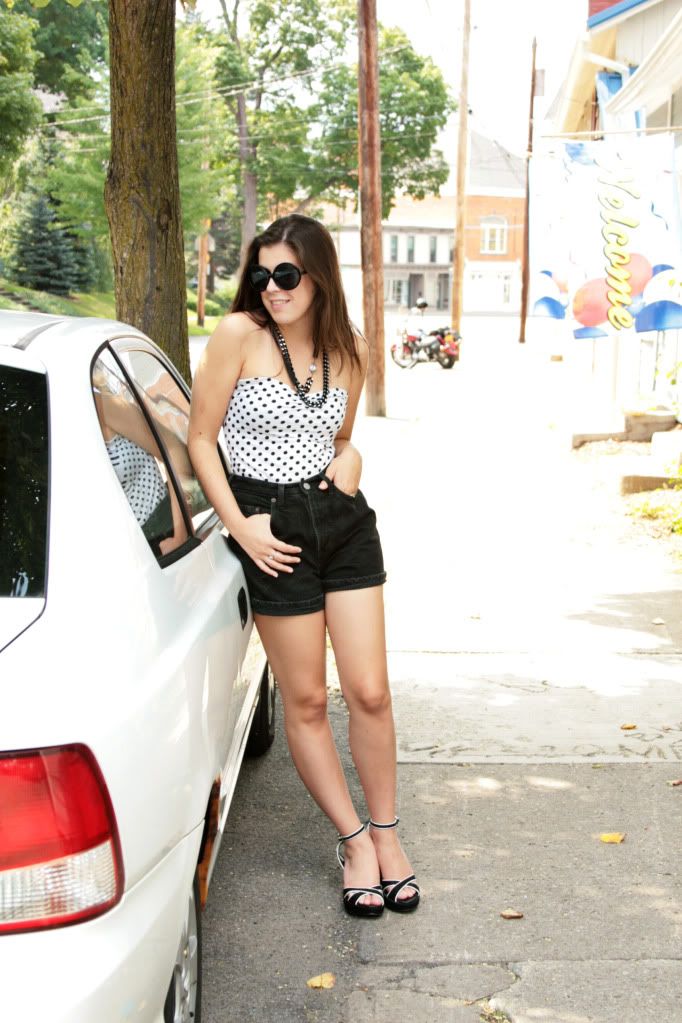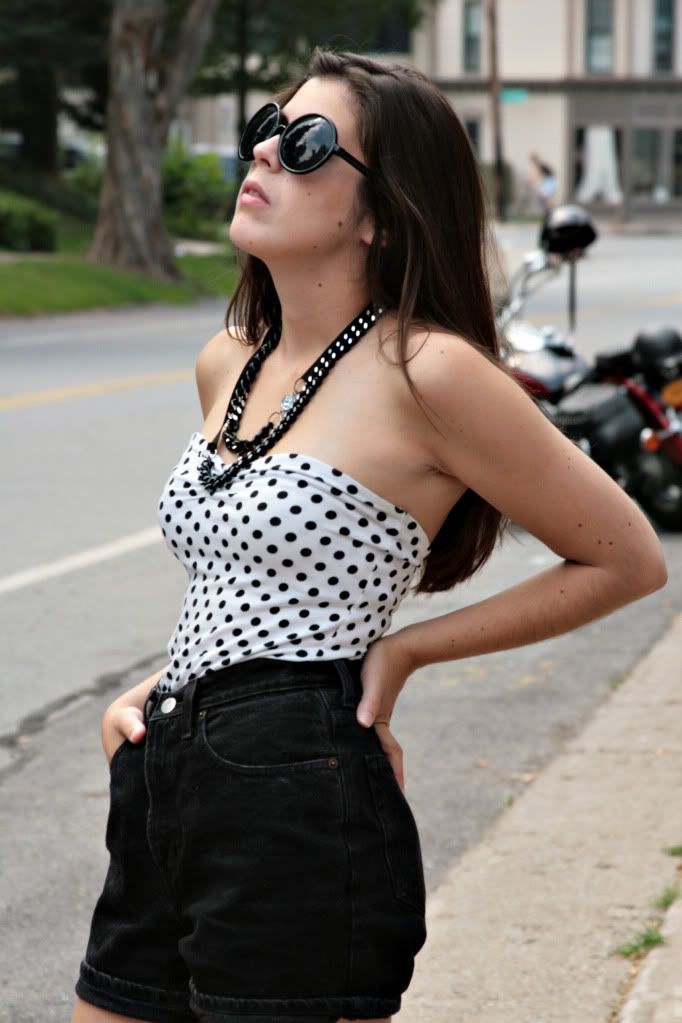 H&M polka dot top, thrifted shorts, Restricted Footwear wedges, and Icing necklace and sunglasses.
During our time at the shop today, my mom and I roamed around and took these photos. Most of these were taken within 50 feet of the store front; it's nice to work in a place that's so beautiful!
We've been so busy working this week it was nice to take a little break and enjoy the sunshine.
As I'm writing this, I'm actually still wearing this outfit. It's so playful, that's what I love about polka dots!
These shorts are not very flattering on me, but I don't care. They are comfy and fun to romp around in. I got them at a huge sale at Salvation Army a few months back. It was 5 dollars to stuff a garbage bag, best sale ever! This polka dot top I got last summer at another crazy sale, only it was at H&M. It was one size too big but only $3 bucks. Kind of like how it fits better than my size.
Can't forget to mention this amazing chain necklace that I'm sure you've seen me wear before. I can't get enough of it lately. To me, it just adds the right pop to any outfit! It was scored in another crazy sale I encountered. 1o items for 10 bucks. I split the items with my niece because I couldn't even find 10 items! Now that I mention it, that's where these sunglasses came from too.
I'm heading off to kick start my weekend by having a wonderful dinner out with my boy. I can't wait to take advantage of my apartment's pool tomorrow, feels like I haven't been there all summer. Have a great weekend kids, and enjoy the summer weather while it lasts!