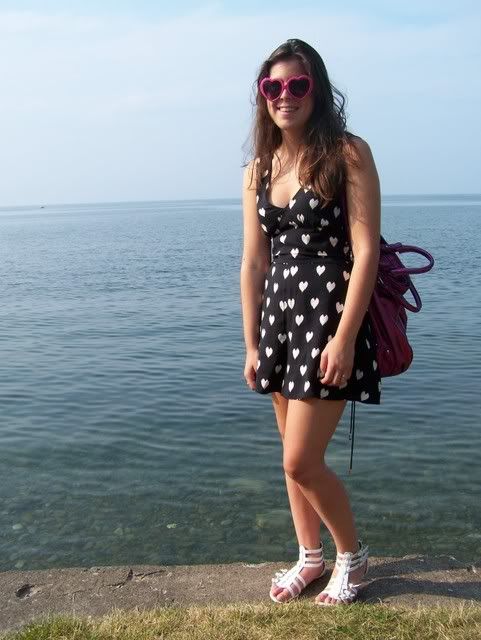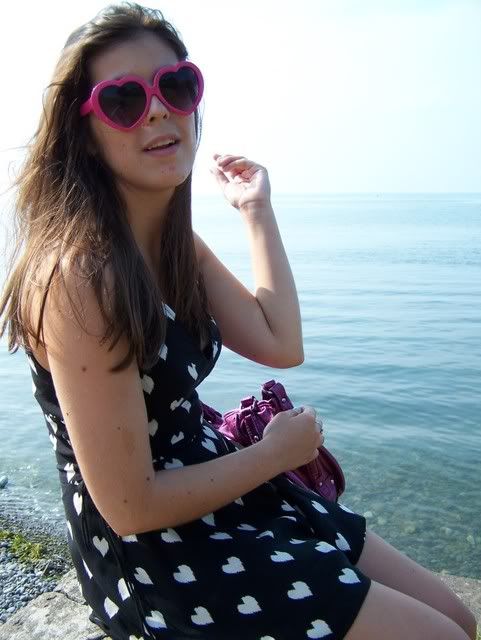 H&M romper, classified gladiators (I'm still wearing these awful things!), and gifted Gap bag.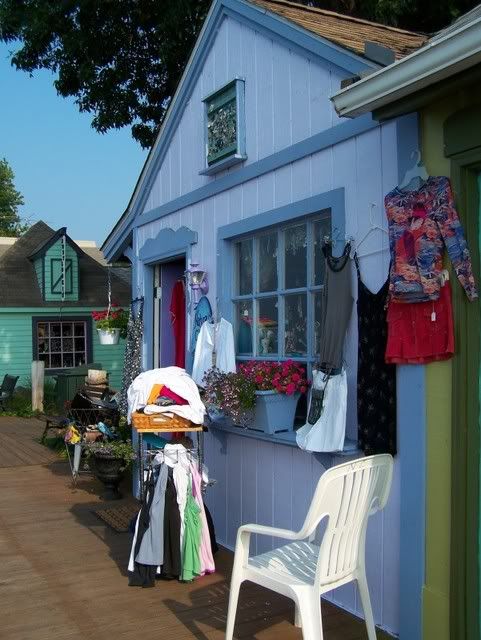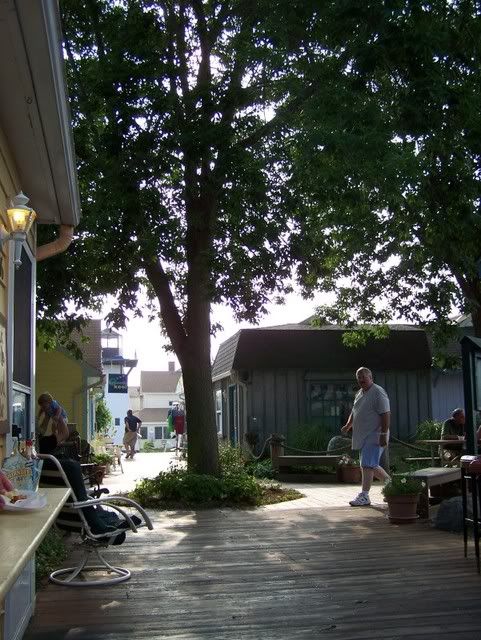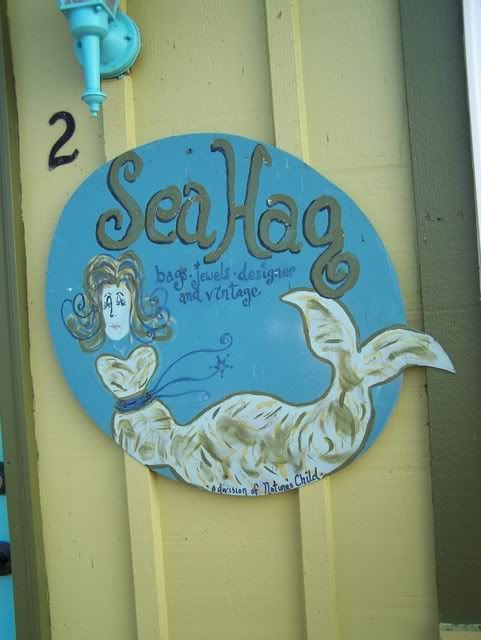 Last weekend, the boy and I took a wonderful day trip to this cute little resort town on the shore of Lake Ontario. When we arrived after traveling for about an hour, I was surprised to see a bunch of boardwalk shops. Each store was tiny and had it's own unique flair, but I was even more surprised to find a vintage shop entitled Sea Hag Vintage.
Walking inside I was overwhelmed by all of the amazing coats, skirts, handbags, jewelry, and shoes. Let me tell you, there was so much of everything in this tiny space! While I was sorting through who knows what, my boyfriend exclaimed, "Are these real?" I turned to find him holding the best treasure ever - a pair of authentic vintage Chanel flats. The label inside was almost worn off, but I could still read it. Long story short, that's how I wound up with these beauties: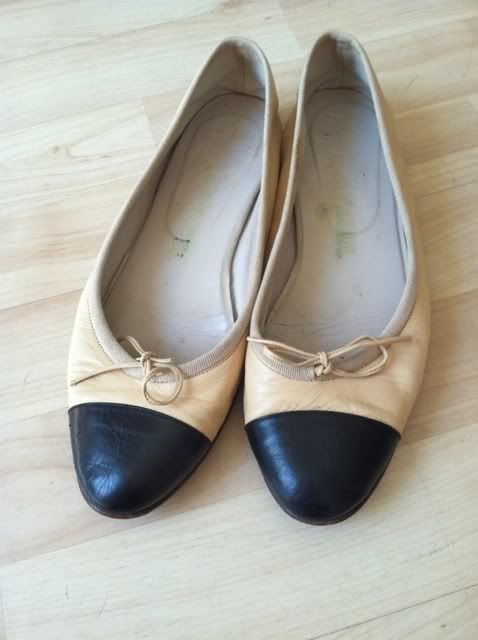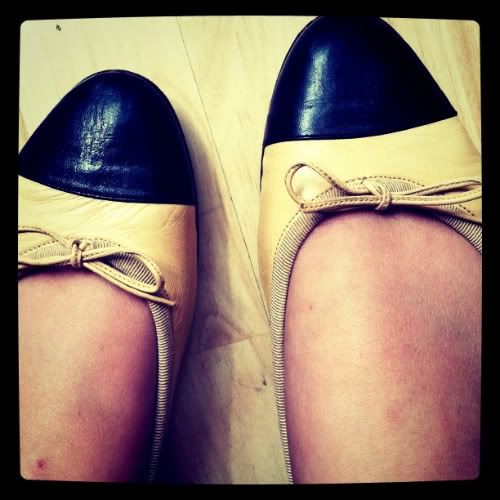 The leather is so soft, and they are so comfortable. They definitely have already become a staple in my closet. Expect to see a lot of them!
Anyway, it's time to grab a nice dinner to celebrate the weekend. Happy Friday!