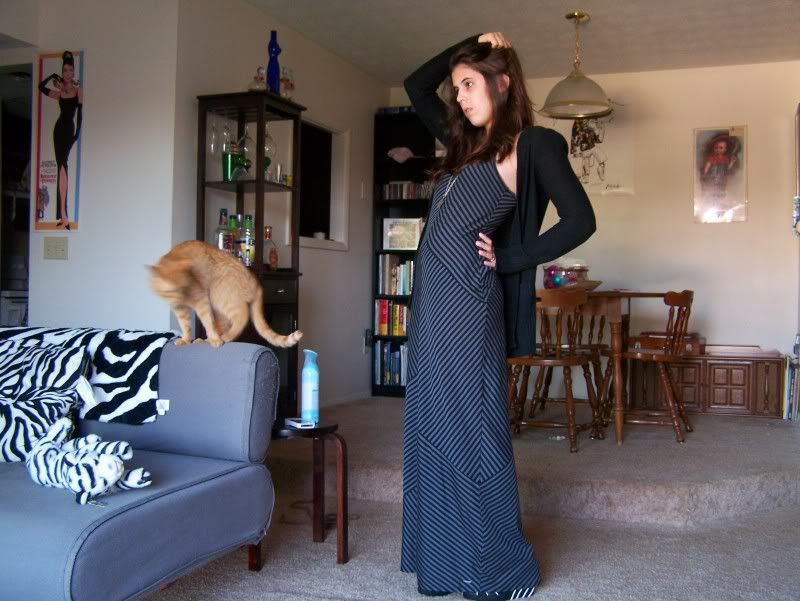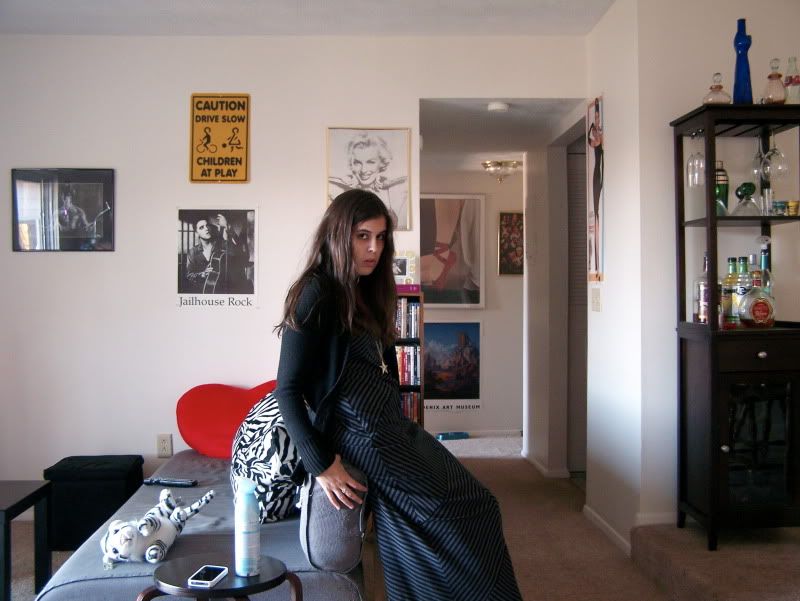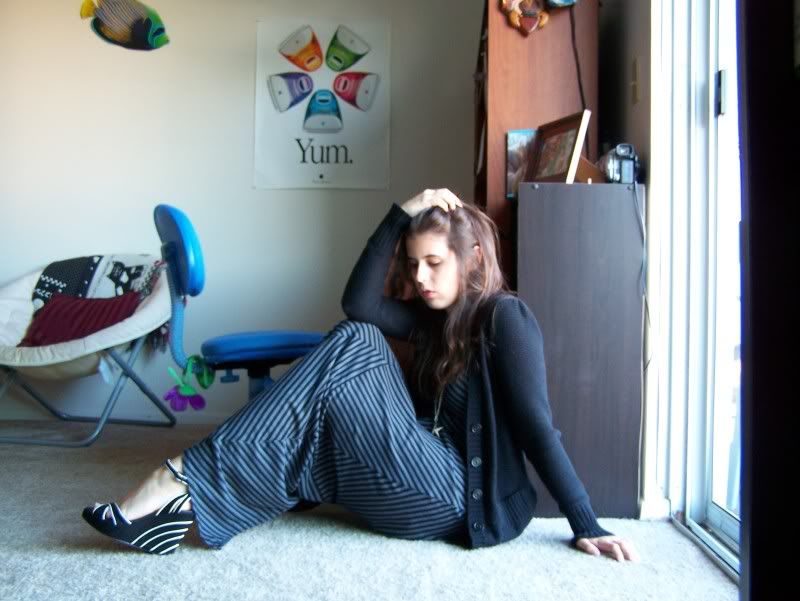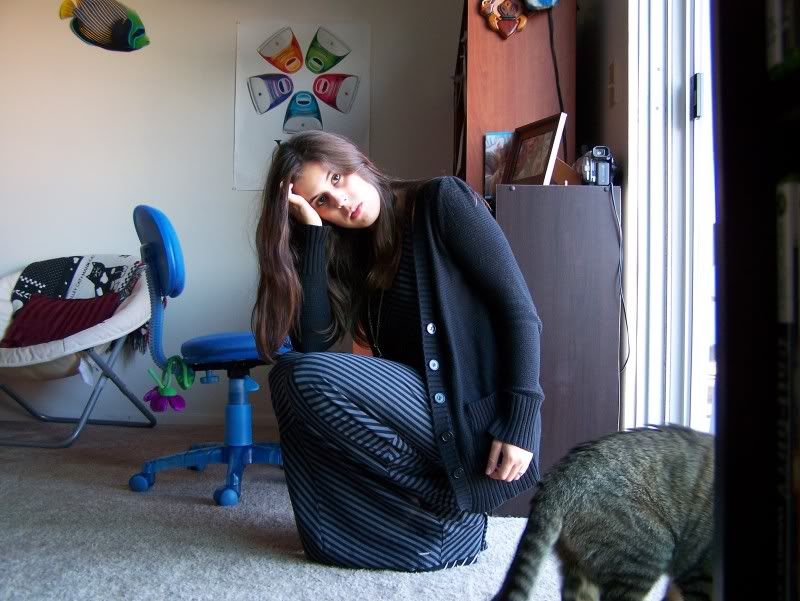 Hang Ten racer back maxi, super old Target grandma sweater, Restricted wedges, and vintage necklace.
Thought I'd post some quick photos I took of myself yesterday, which somehow my cats ended up in every shot...
I wore this outfit to a family gathering when the weather had gotten quite cool. Okay, so 65 isn't really that cool but it's sweater weather for me.
I'm not really into maxi skirts or dresses so, it surprised me when I took a liking to this one. It was back in June when I got a Kohl's coupon that was 10 bucks good toward anything in the store. I went in wanting to get something totally out of character for me, and that was this dress. It was $8 on clearance so I got it with a 3 dollar sweater. So technically I only paid 50 cents for it.
It's times like that when I feel like I'm stealing from a store.
This years old cardigan, lovingly titled my "grandma" sweater, is so worn in. I love it to death, it's probably one of my favorite articles of clothing. It's surprising because, it's not particularly memorable or different. It just goes with everything, and it adds a feeling of completeness to every outfit it touches.
Well, I'm heading out because I have to start packing things up at work. How lucky I am to be blogging at work. The perks of owning your own business!
Have a great Tuesday!
xoxo