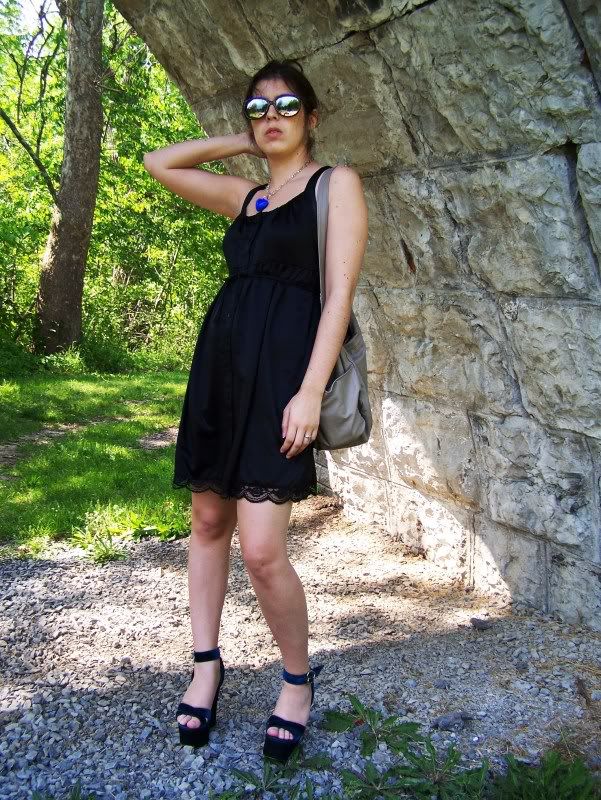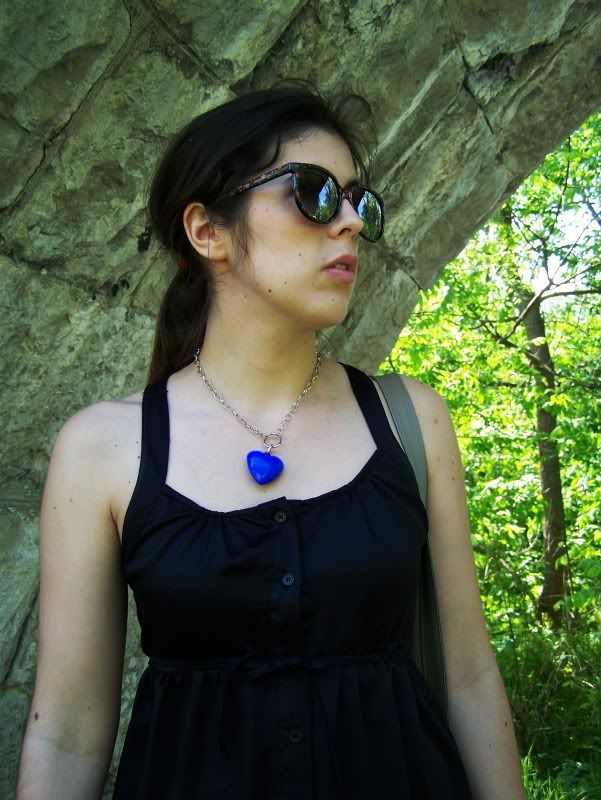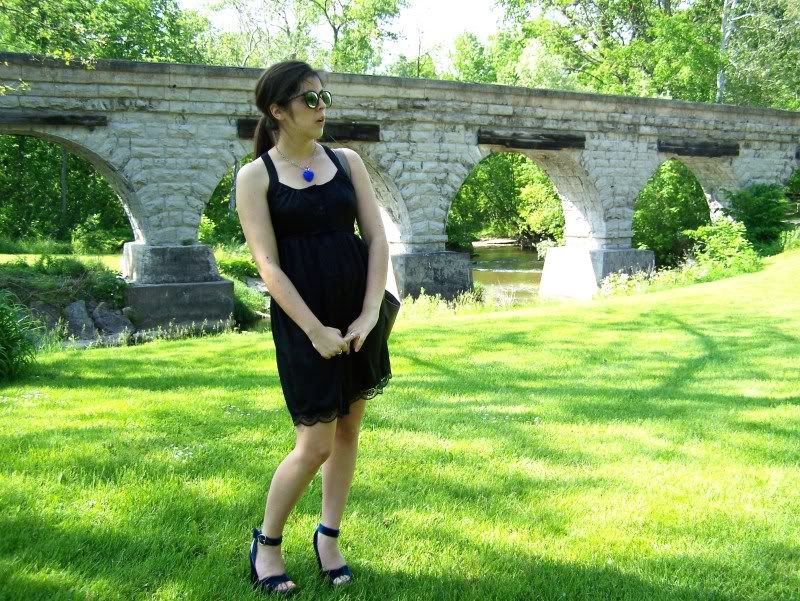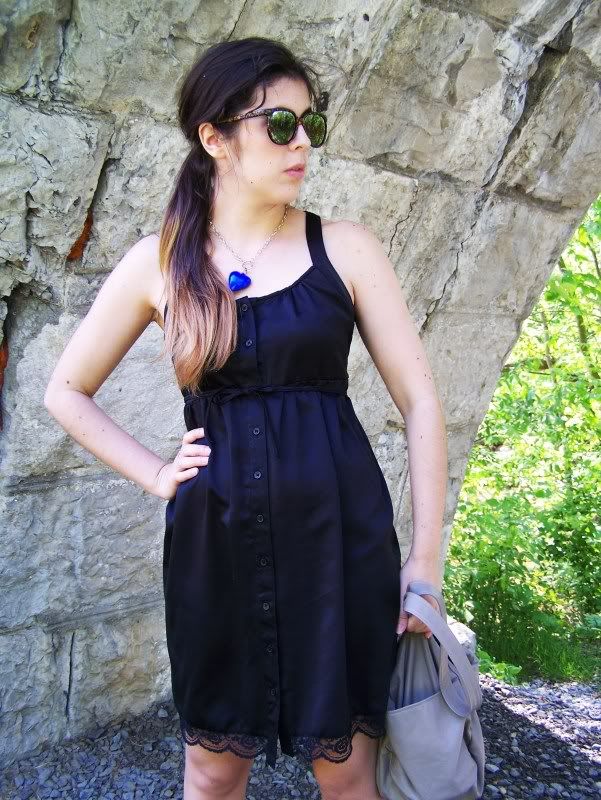 Target dress, thrifted vintage sunglasses, thrifted bag, and Betsey Johnson platforms.
A really warm day is a great excuse to wear a dress that looks a lot like a
negligée
.
I have a very strange affection for dresses that either look like nighties or slips. Maybe it's the 21st century girl in me, pushing the limits of what is acceptable to wear (haha, that's totally not it, I'm not that great). It's more the fact that I'd rather be sleeping and the whole world should know (and they are so comfortable).
I picked up these sunglasses at Salvation Army the other day for 99 cents. There were so many in a bin to choose from. I ended up with these floral wayfarers and a very hippie-looking pair that I'm sure you'll see later.
I have way too many sunglasses, but you can never have too many right?