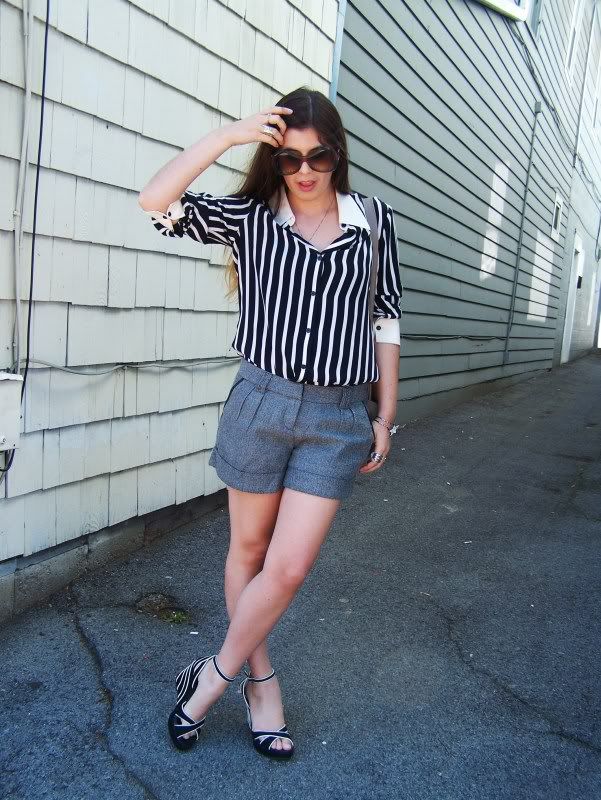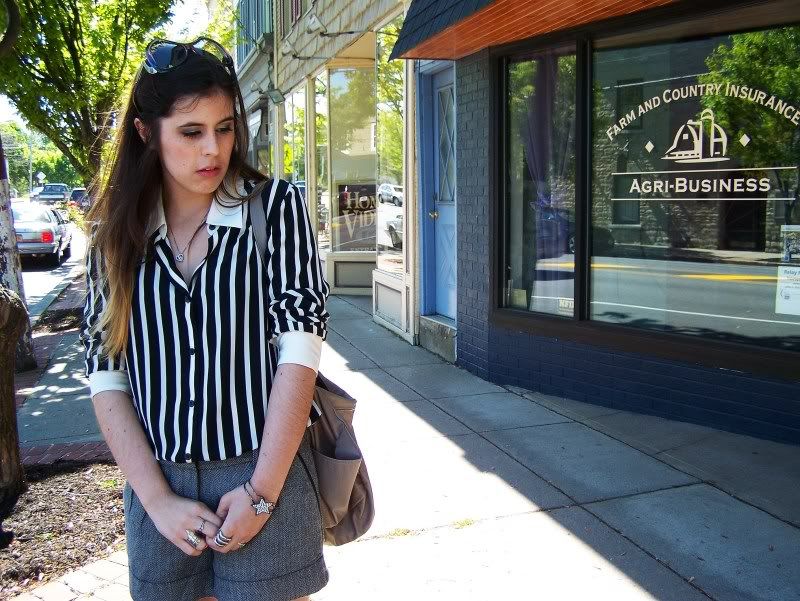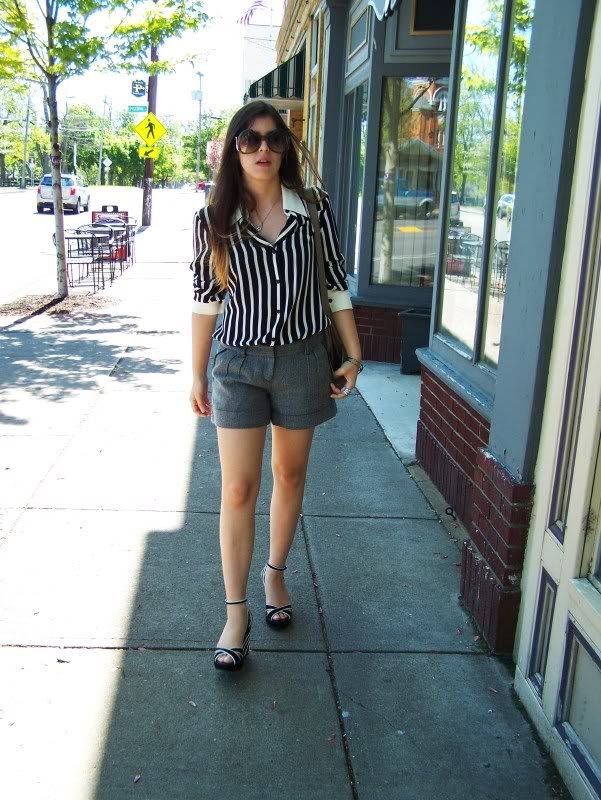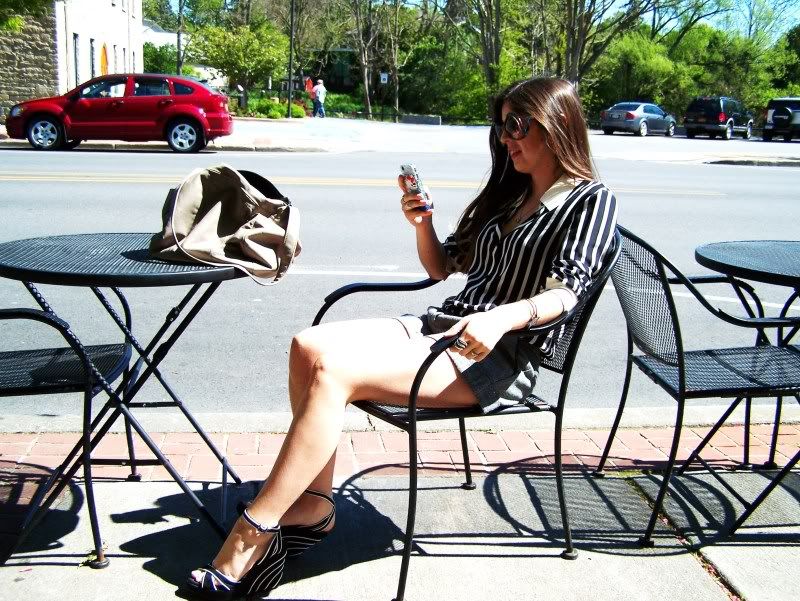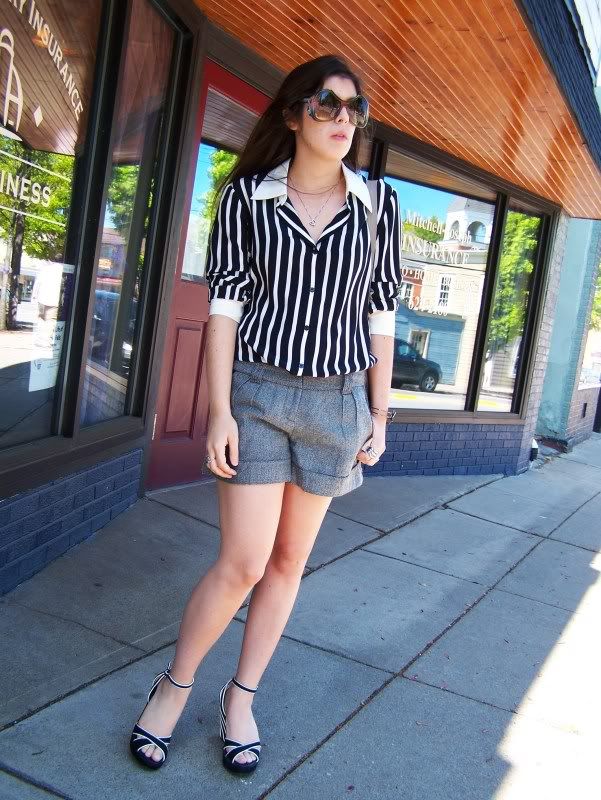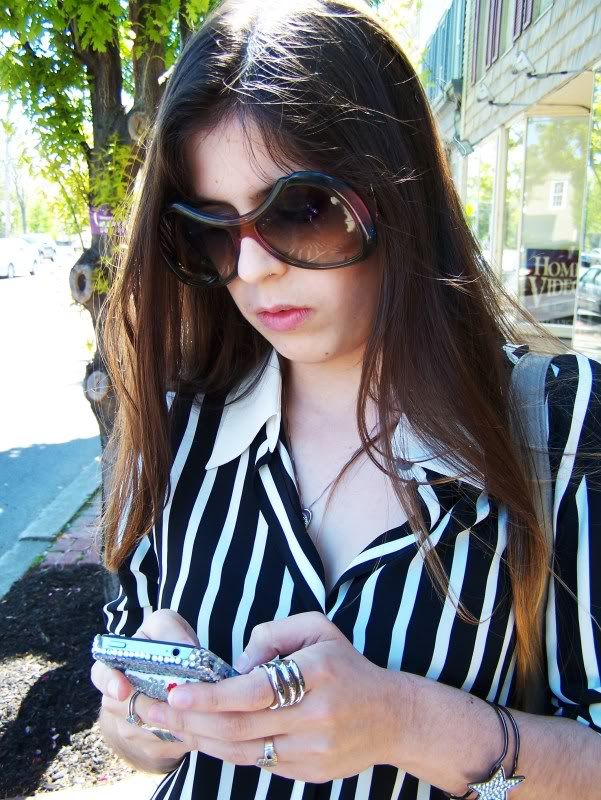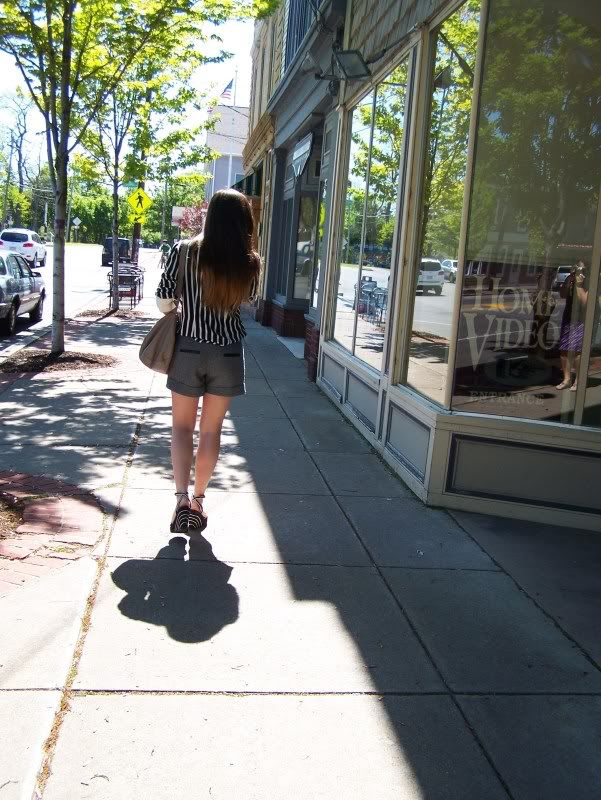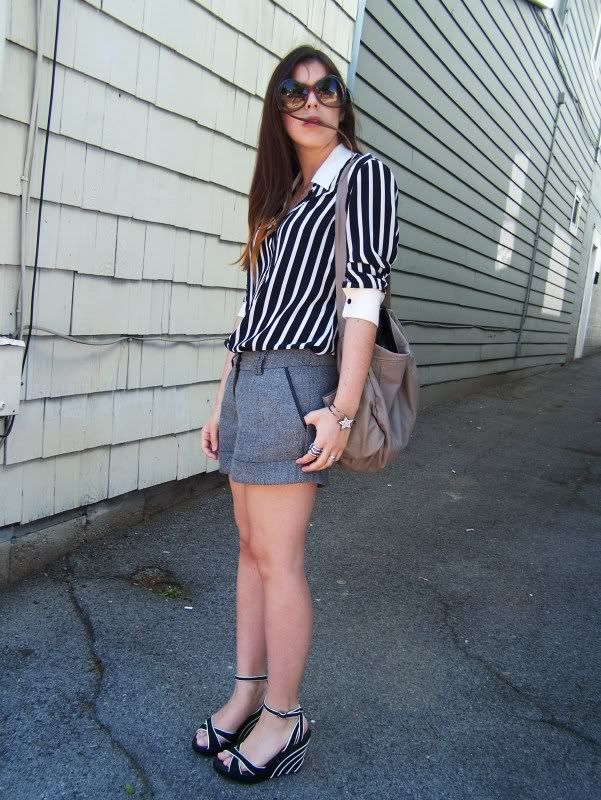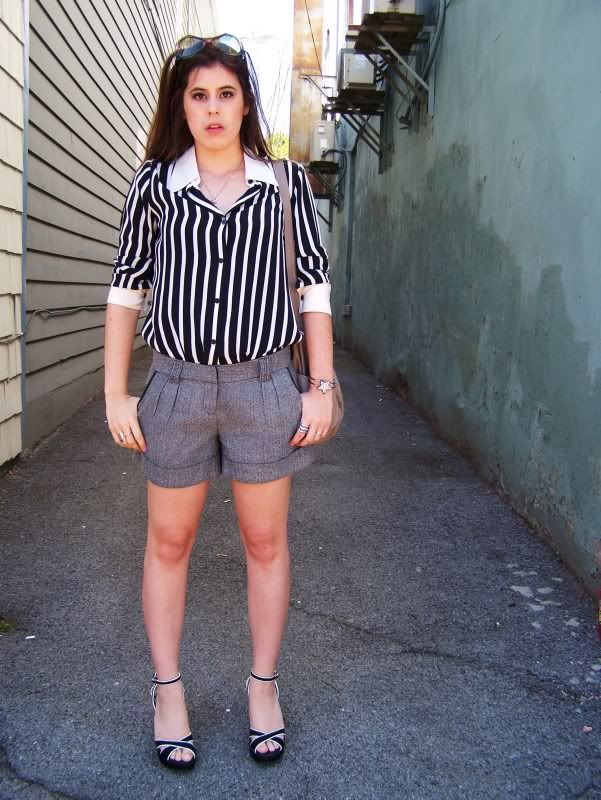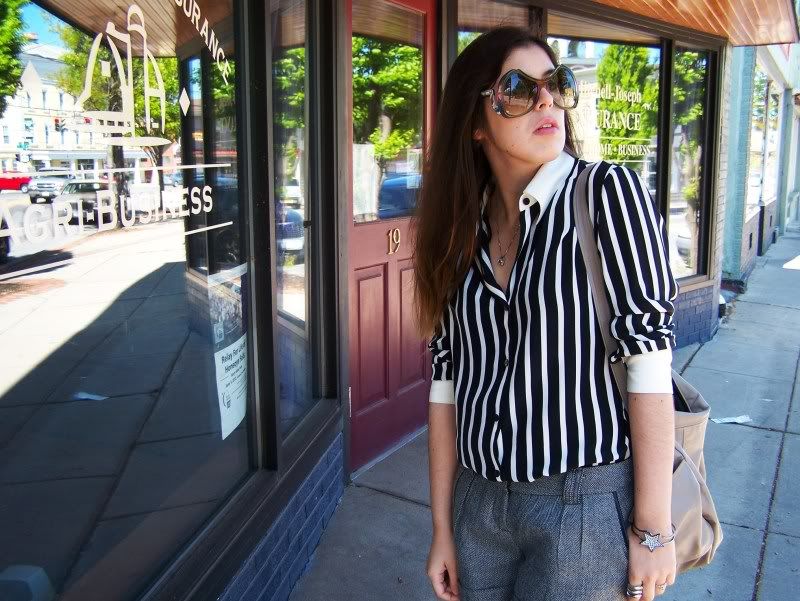 Thrifted silk blouse, Charlotte Russe herringbone shorts, thrifted bag, vintage 70's sunglasses, and Restricted Footwear wedges.
I'm wearing my silk blouse that's affectionately named "my Beetlejuice shirt." The movie is awesome, but as a kid I preferred the cartoon. I thought it was hilarious. He also may be the reason for my obsession with black and white vertical stripes.
This was also the first time I wore my kooky lady 70's sunglasses in public. I don't care if they look like novelty sunglasses I bought when I was 16 to scare people from the car - they're awesome...well to me anyway. I'm on a lonely boat all by myself sometimes; I like weird stuff.
Anyway, have a wondrous weekend! Don't forget to tell your mom you love her! Mine is the best, she takes a lot of these photos for me. She also will listen to me talk endlessly about unimportant things. What's better than that?