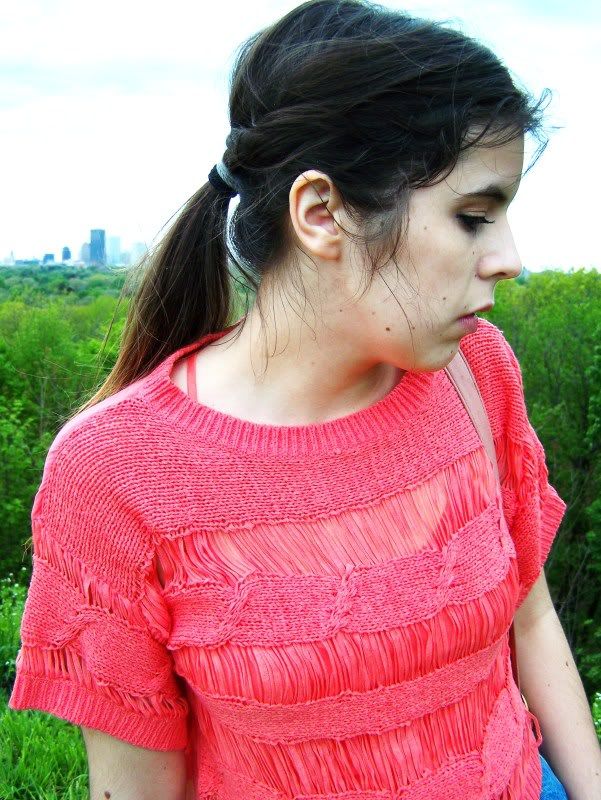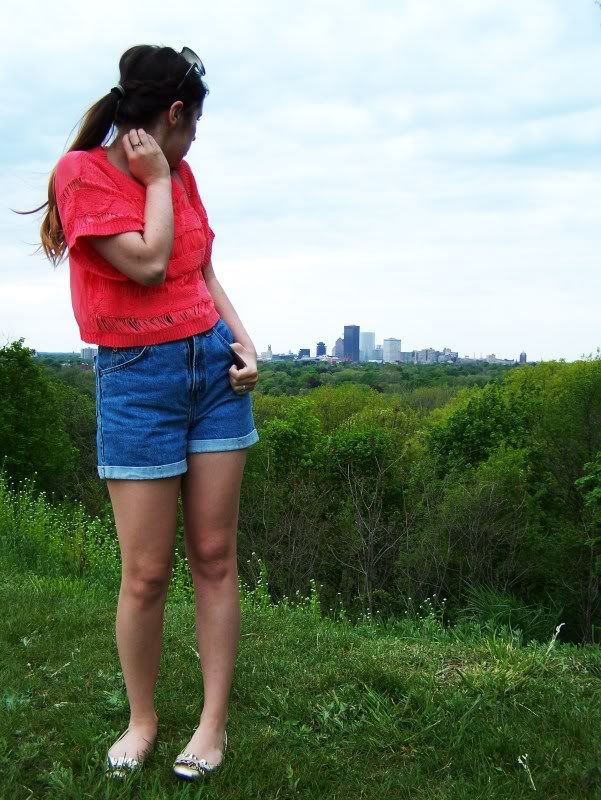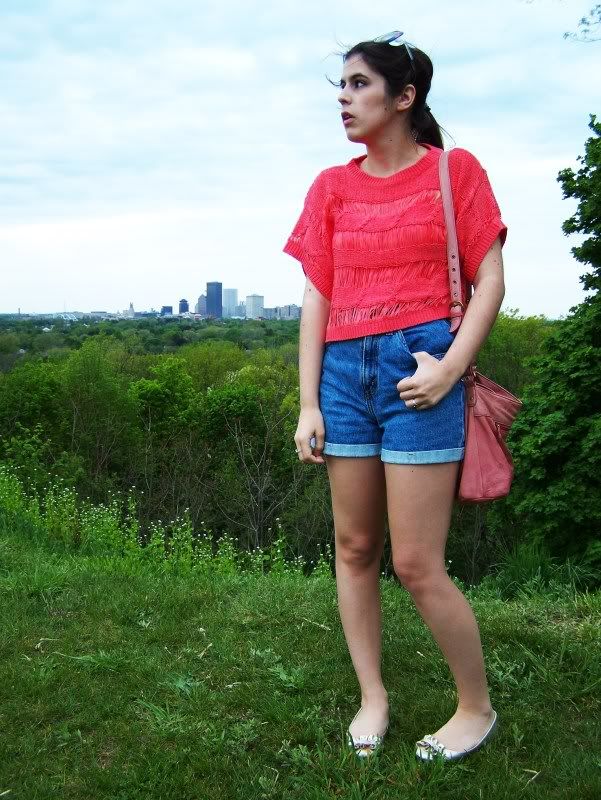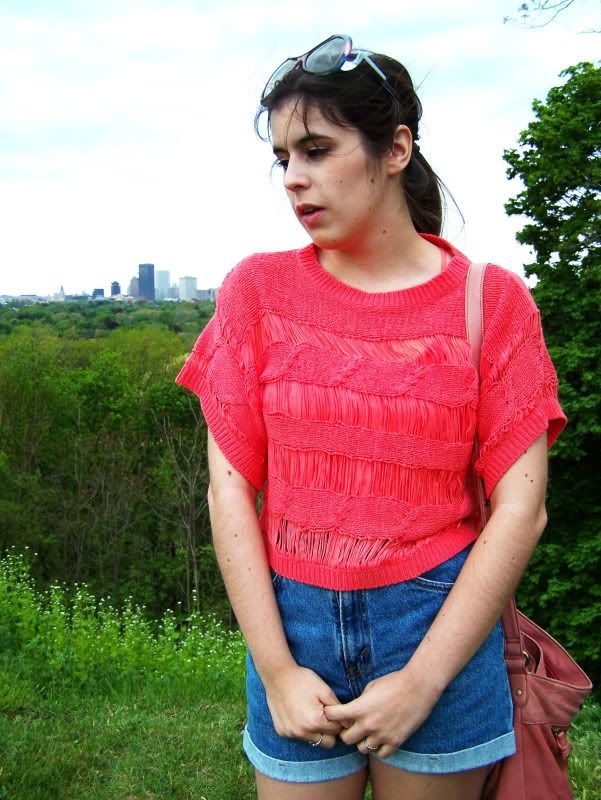 Kohl's sweater top, vintage Levi's, thrifted leather bag, and thrifted flats.
These photos pretty accurately depict my everyday disheveledness. We stopped to take some snapshots while running around one of my favorite parks. I love that it overlooks the city.
Since it was pretty warm, I wore my brand new top. I got it with a coupon and it ended up being $2. My boyfriend (who gives nicknames to a ton of my clothing) says it looks like I'm wearing my tendons on the outside. I don't care what he thinks, I love it. Especially the coral color.
This is just a typical late spring outfit. I finally get to break out my shorts, show some leg, and not worry too much about layering. I've never been good at that.
Hope you all had a great start to the week!