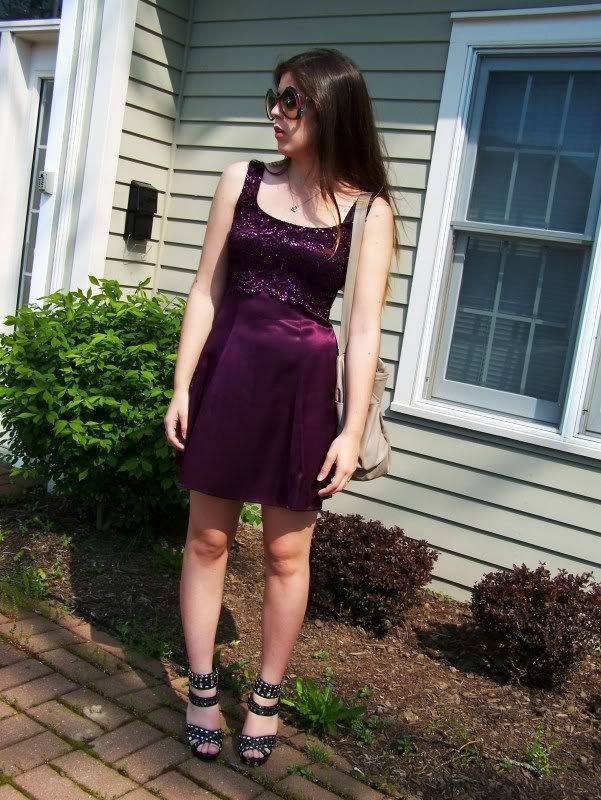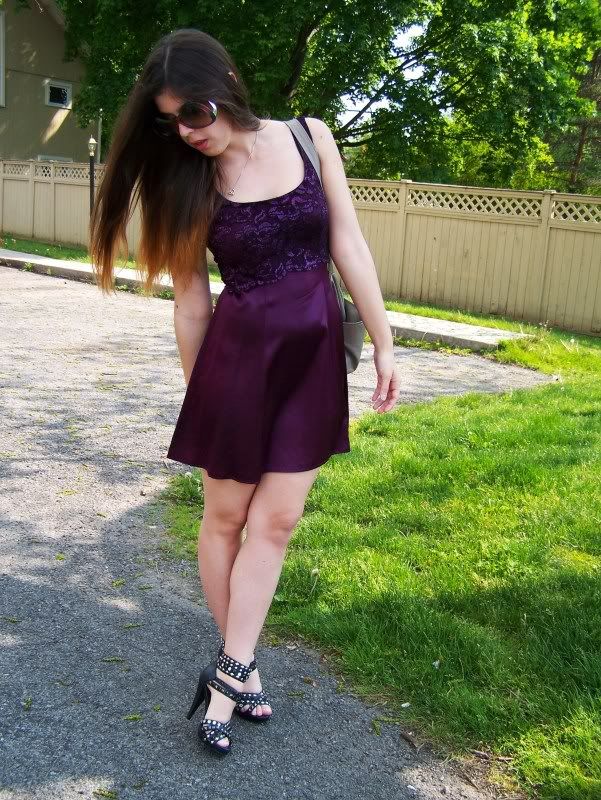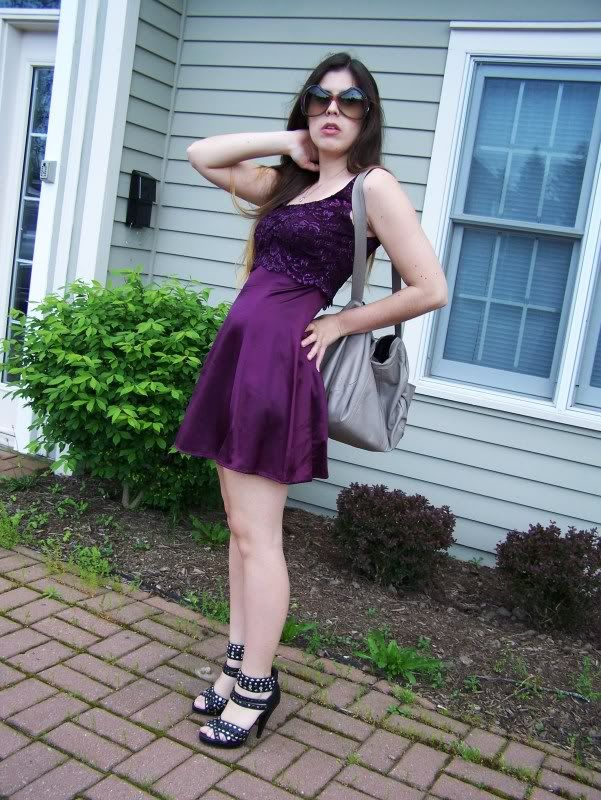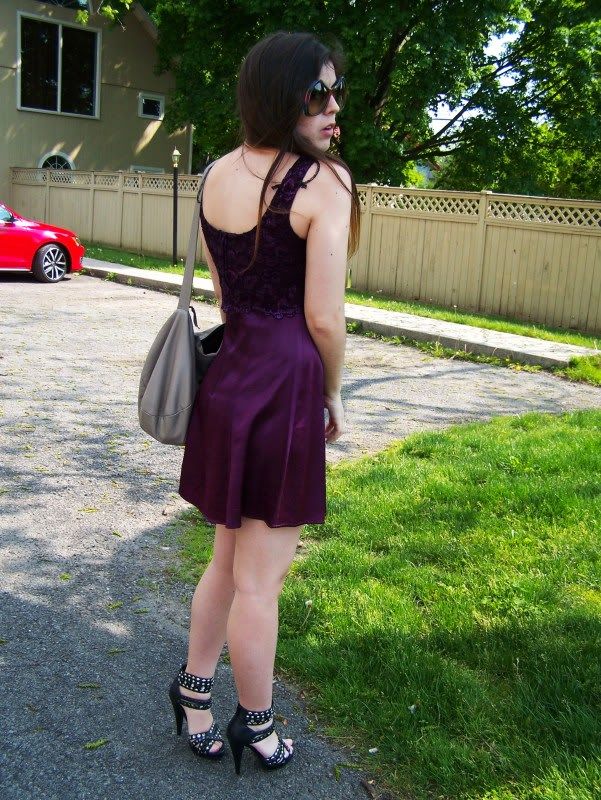 Thrifted vintage dress, thrifted bag, vintage sunglasses, and Aldo Smeal studded sandals.
I'd like to warn you that I need to go on a bit of a rant. I'm really getting tired of reading blogs, or just people on the internet telling me what I can and can't wear, like there are some imaginary set of rules in fashion. For example: because I'm 5'2" I should never wear tea length, or ankle strap pumps. I seriously read one blog post that said you can't have ombre hair unless you're drop dead gorgeous. You can't mix navy and black, black and brown. Things can get ridiculous.
To me, THERE ARE NO RULES IN FASHION. I wear what I love. If that happens to be a fraulein blouse and tea length skirt, so be it! There are a few principles I live by. For example: no denim on denim, but if you want to wear a Canadian tuxedo DO IT!
I don't care about what people think of what I wear. If they think it's funny, laugh, or point that is their problem; they should focus on what they're up to.
Ladies, if you have a totally ugly sweater that you love shoved in the back of your closet WEAR IT! Wear what you love, what you can't stop thinking up outfits for. This should apply to many things in life, not just your outfits. Let go of what people think. If they don't want to talk to you because of what you're wearing, they're not worth talking to.
Phew, I had to get that out. I keep annoying my family and friends with all my rants.
Anyway, yesterday the weather was so nice. I stepped out in one of my favorite thrifted dresses. It was $2.50 and came complete with a scarf. I also decided to grunge up the girly with these sandals. I've had them almost two years and don't wear them enough. They were a very generous birthday present from my boyfriend. Sometimes, I just like to stare at them.
Of course, I topped off the look with my new kooky lady sunglasses.
I hope you're all enjoying your week. Happy Wednesday!