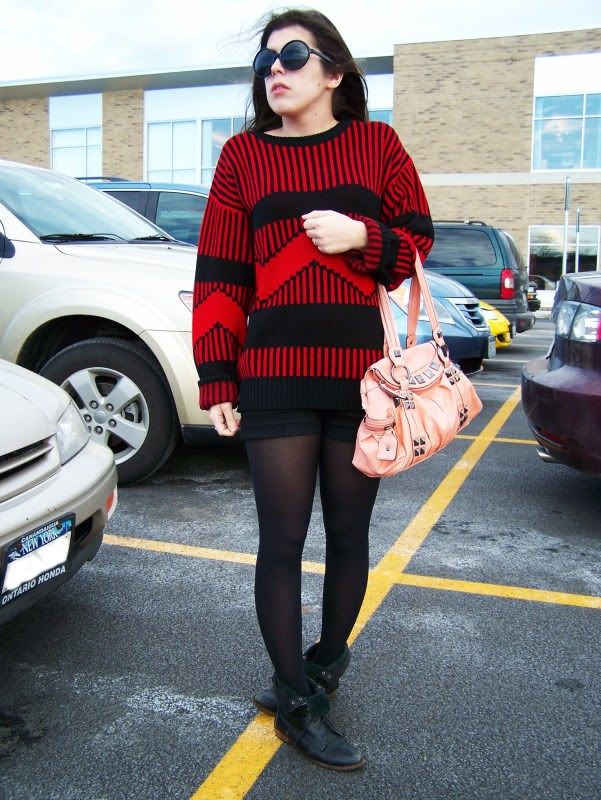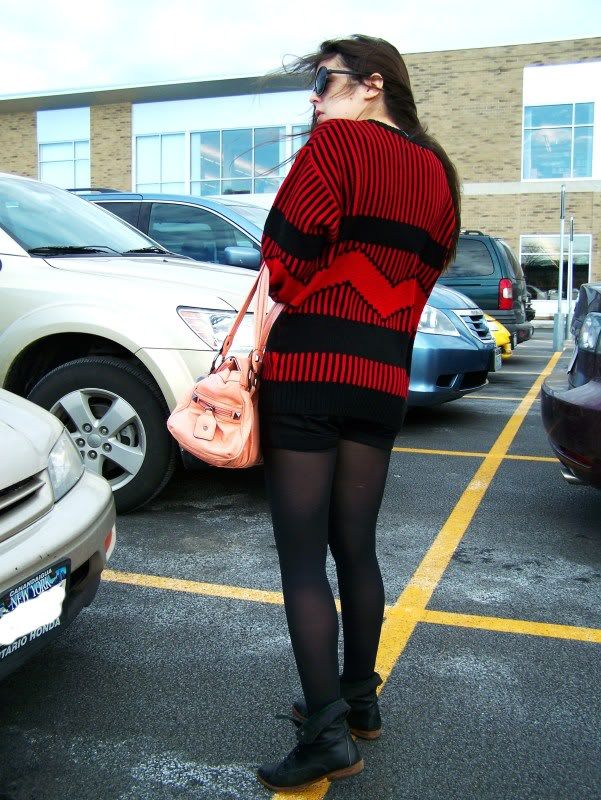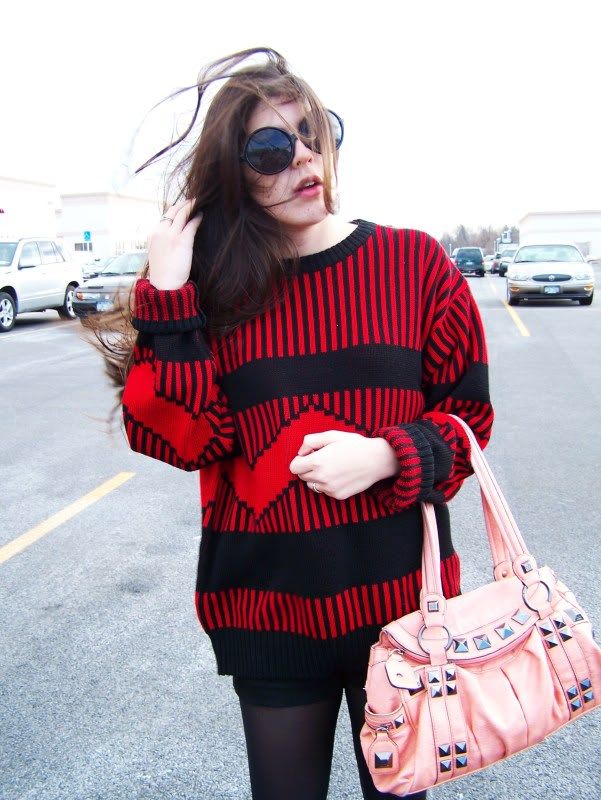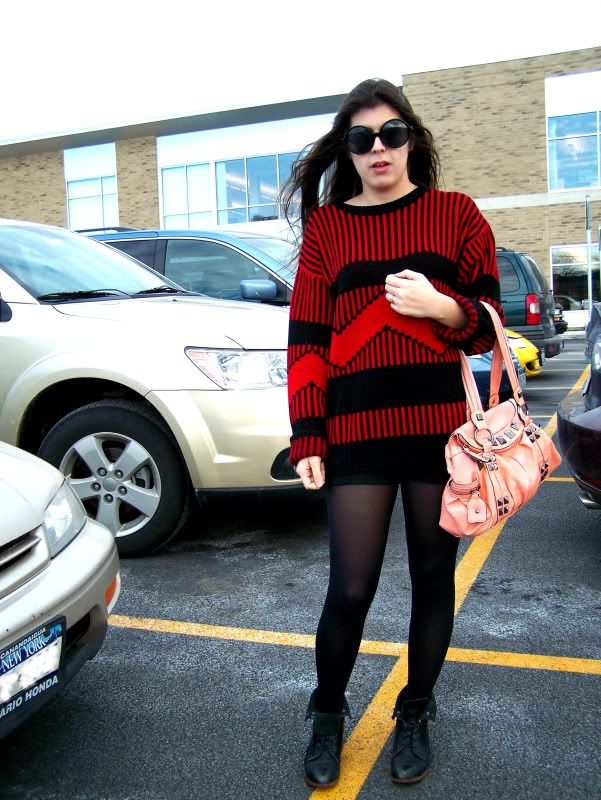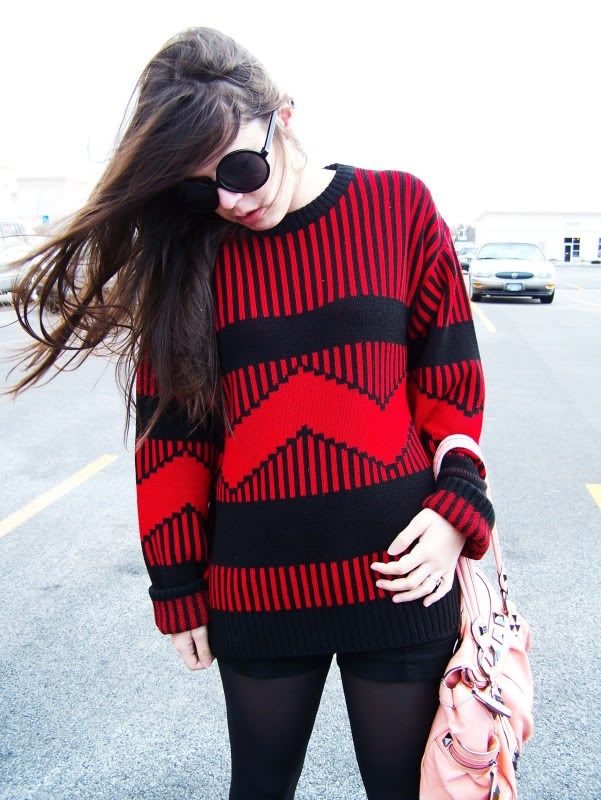 Thrifted sweater, random old shorts, Target tights, thrifted boots, and Kathy Van Zeeland bag.
My boy and I snapped these in our library parking lot before a book run. Unfortunately, it was in the middle of an unexpected wind storm. We had just gorged ourselves at the best Indian buffet around. I had two bowls of fruit custard and was one happy camper, but a little shaken up by the wind.
I resorted back to my go-to uniform of a pullover sweater. I got this one during a President's Day sale for $2. I've been dying to wear it. I'm running out of space for all of my knits. It's a serious addiction. I have so many that some are folded and shoved in with my pants. (I have a sweater cubby, I should be running out of space.) Good thing the cold weather will be ending soon, or I'll be the girl smothered by her sweaters.