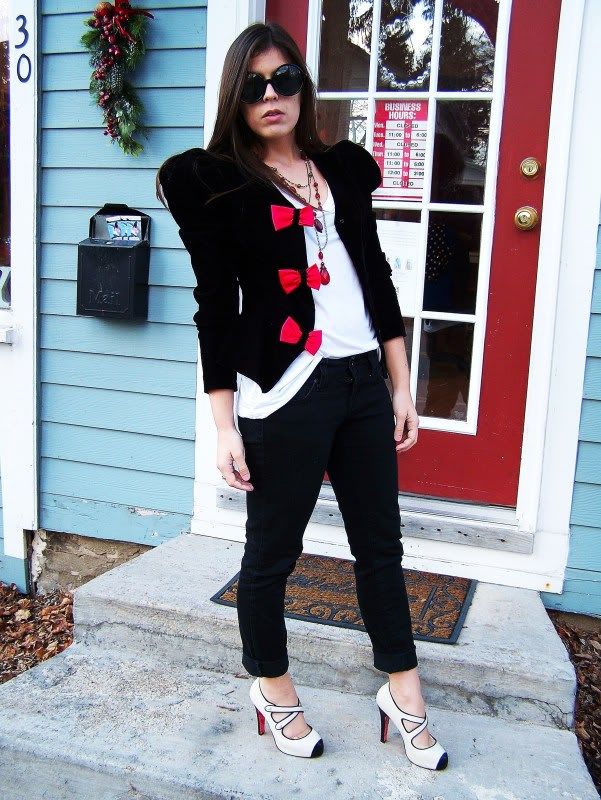 Vintage velvet jacket, Target tee, thrifted jeans (last seen HERE), Lia Sophia three tiered necklace and Betsey Johnson pumps.
Something about velvet, 80's shoulders, and satin bows drive me wild. Honestly, I love this jacket. I found it by accident in the sweater section of a thrift store. It was obviously in the wrong spot, but it was waiting for me! Let me warn you, exaggerated shoulders are not for the faint of heart. Be prepared for everyone, from four year old kids to grandpas, to stare at you.
Grandpas never approve of my outfits.
I dressed down the jacket with a simple tee and my favorite black skinny jeans. I got to take my newish Betsey Johnson's for a spin too. It's always exciting wearing a new pair of shoes for the first time. I couldn't get over how tiny they made my already small feet look. Oh tiny feet.