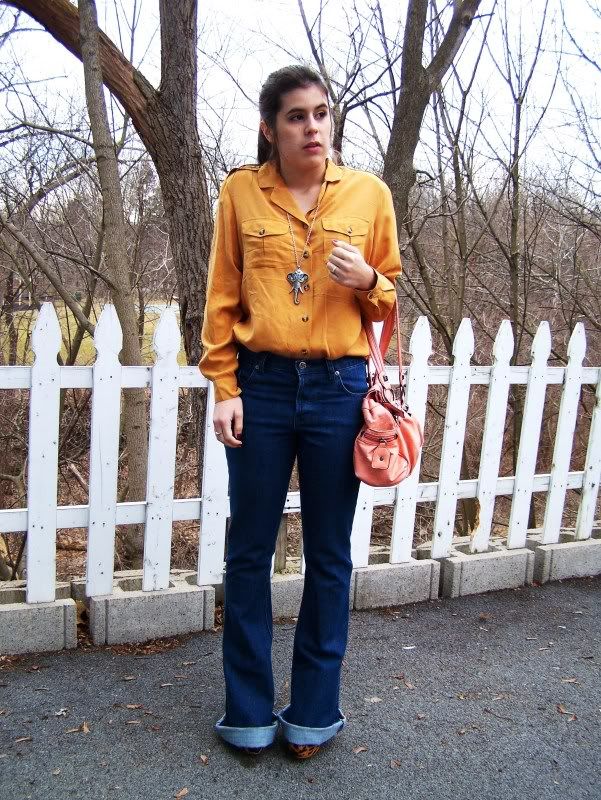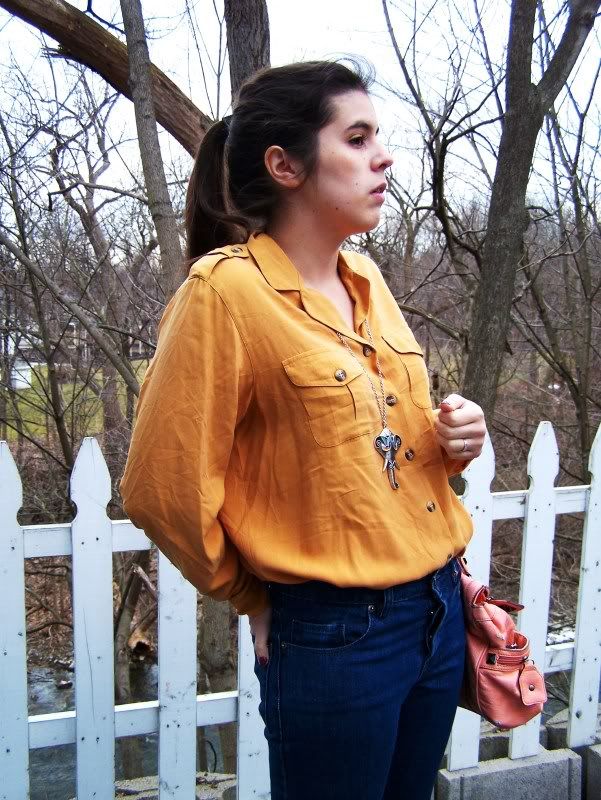 Thrifted silk blouse, Ksubi Joplin jeans, Steve Madden Carnby boots, and Kathy Van Zeeland bag.
I'm going to share a secret with you. (Okay, it's not really a secret.)
I'm super short.
I stand a threatening 5'2" which makes it super hard to find pants the right length. This is why my jeans are rolled up. I actually like it though, the cuff adds a new touch to the outfit.
These jeans are awesome, despite being too long. I got them on eBay for the super low price of $8.50. I was just looking to try something new and fun, I ended up falling for how they look.
I paired my new jeans with a silk blouse I snagged on Monday. I had to go to Amvets for their 50% off everything President's Day sale. I snagged a whole bunch of goodies, I think this one is my favorite. I love the mustard color for clothing. Don't ask me why I just do, maybe it reminds me of hamburgers. Mustard is one of my favorite condiments!
Well, this blog post took longer than usual. So I'm running late. Happy Wednesday!