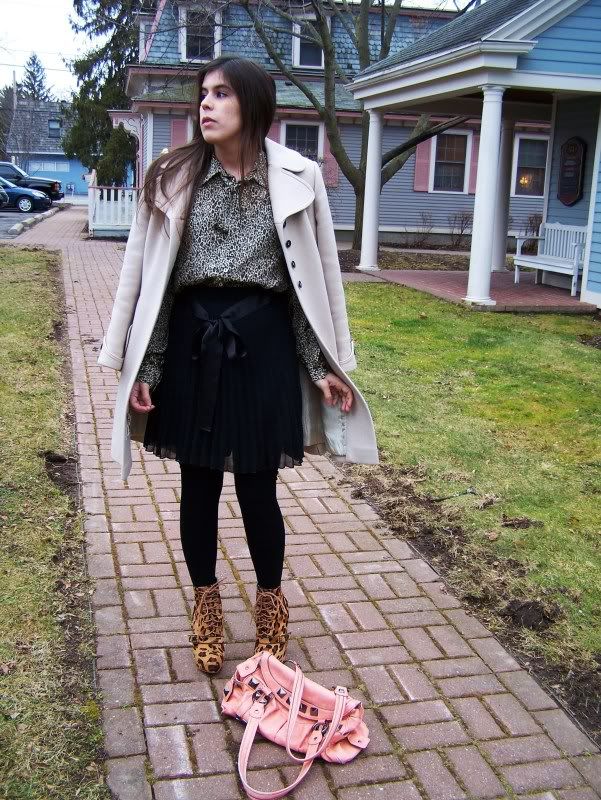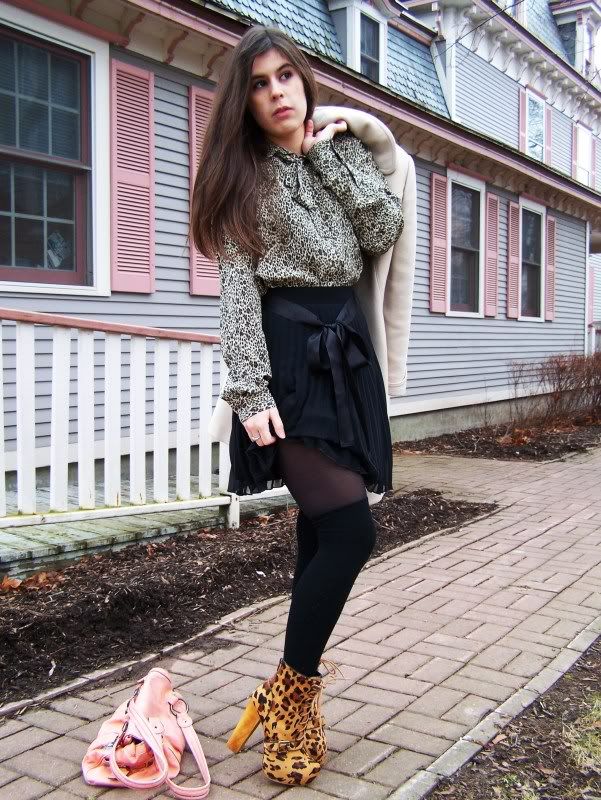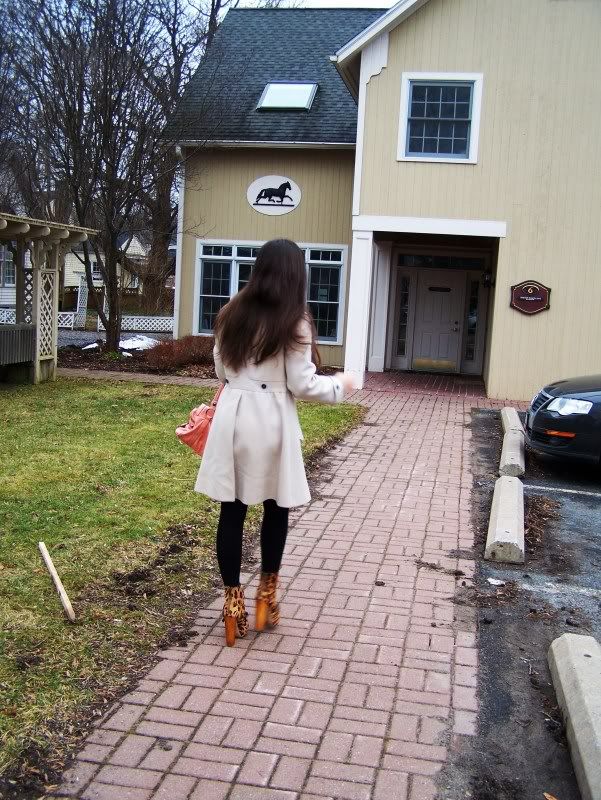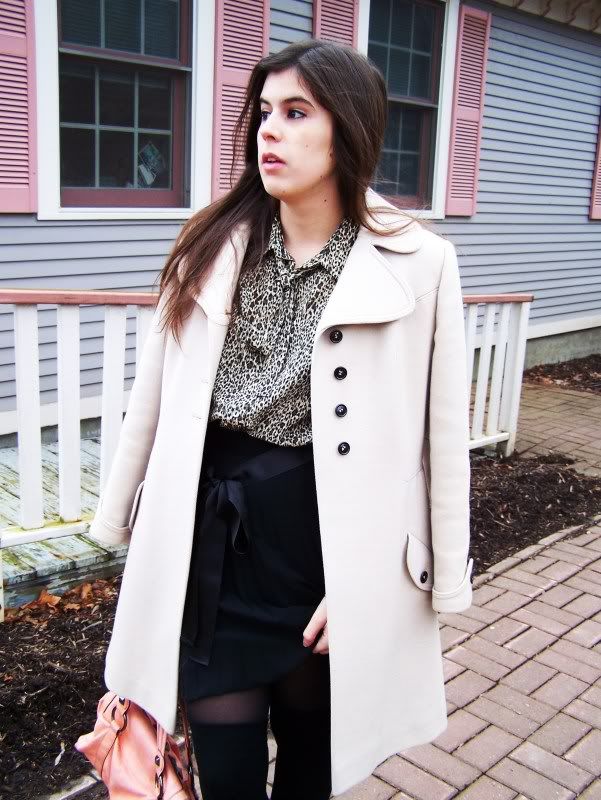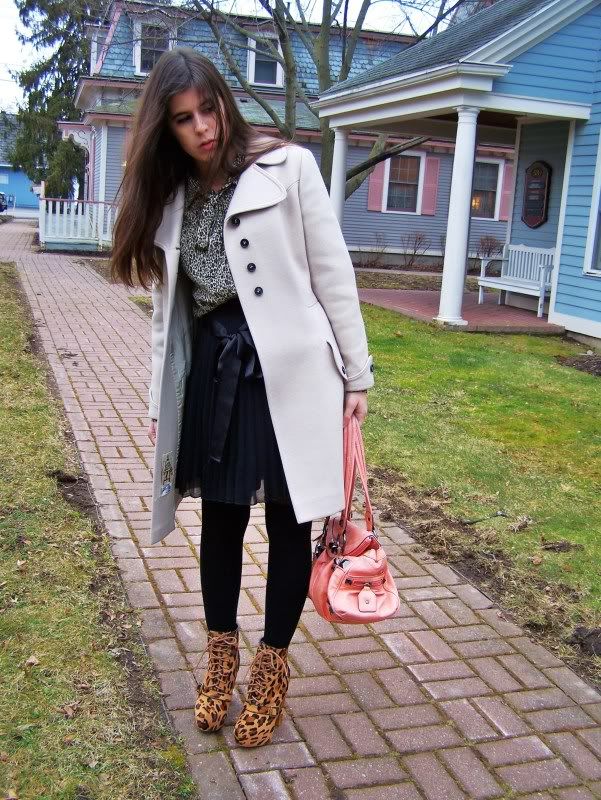 1960's vintage coat, thrifted silk blouse, years old Max Rave skirt, Target tights, Target thigh high socks, Kathy Van Zeeland bag, and Steve Madden Carnby boots.
There's nothing like tights and thigh high socks to keep you warm. I paired that combination with a go-to skirt I've had in my closet since I was 15. I find that I constantly reach for it on days when I don't know what to wear. High waist, pleated and with a big bow, it never goes out of style.
I also got to wear my favorite coat in the world. The sleeve had ripped at the seam last year and I just got it repaired. Even as the threads disintegrate, the wool looks brand new. At 50 years old, it's having its second youth.
It's been a strange week, I'm about to kick back and relax. Have a great weekend!