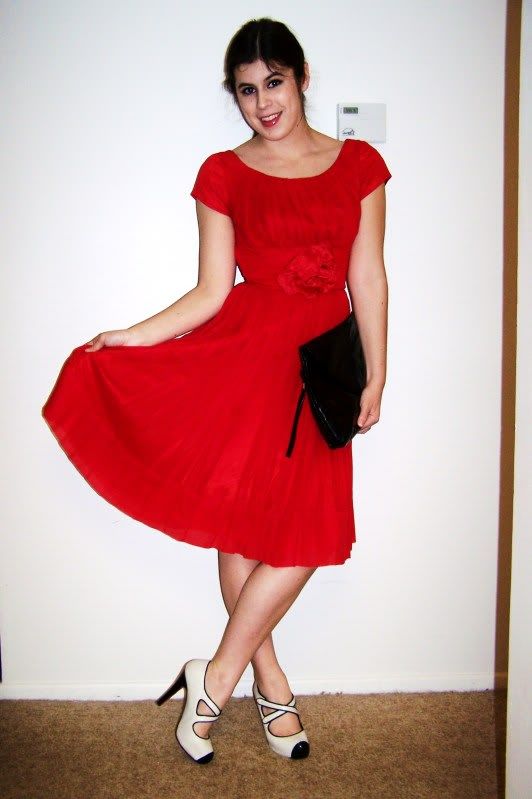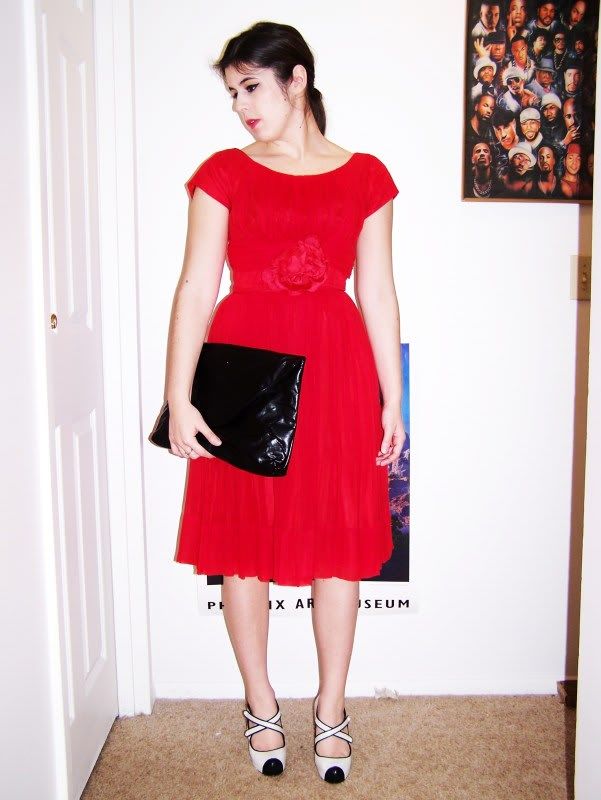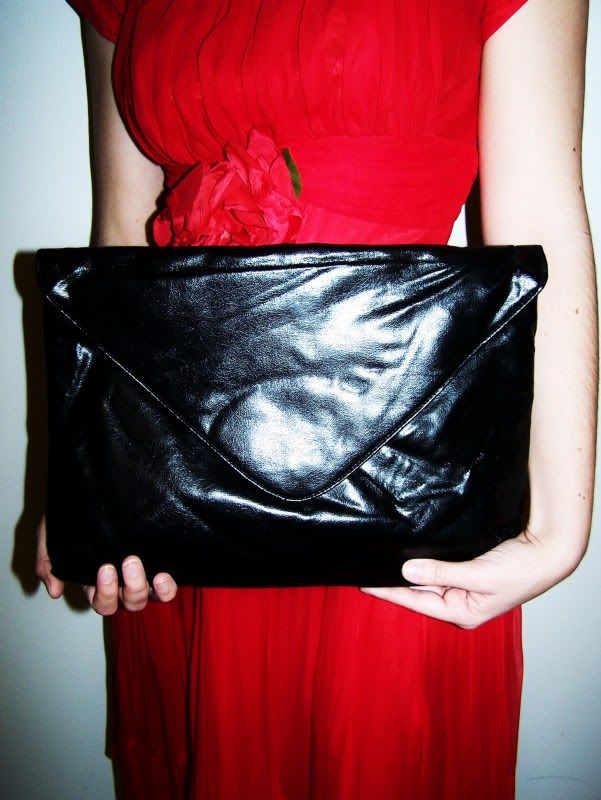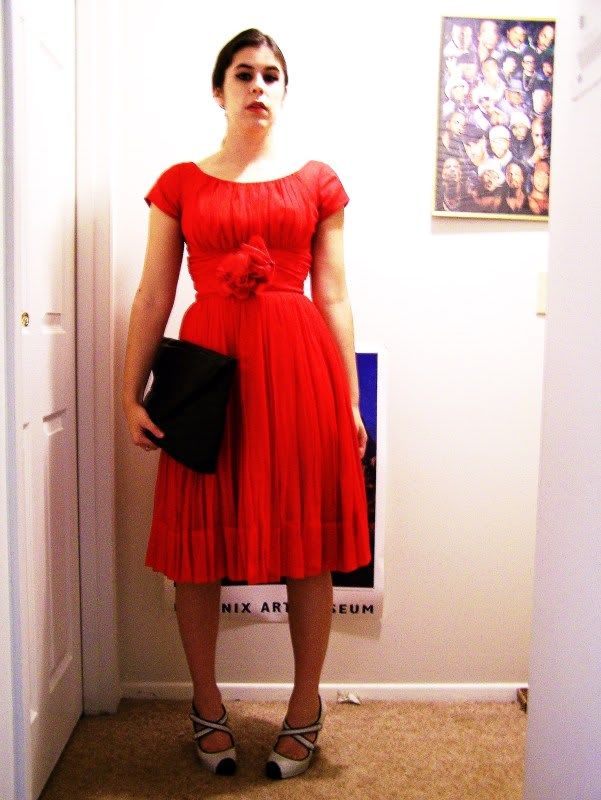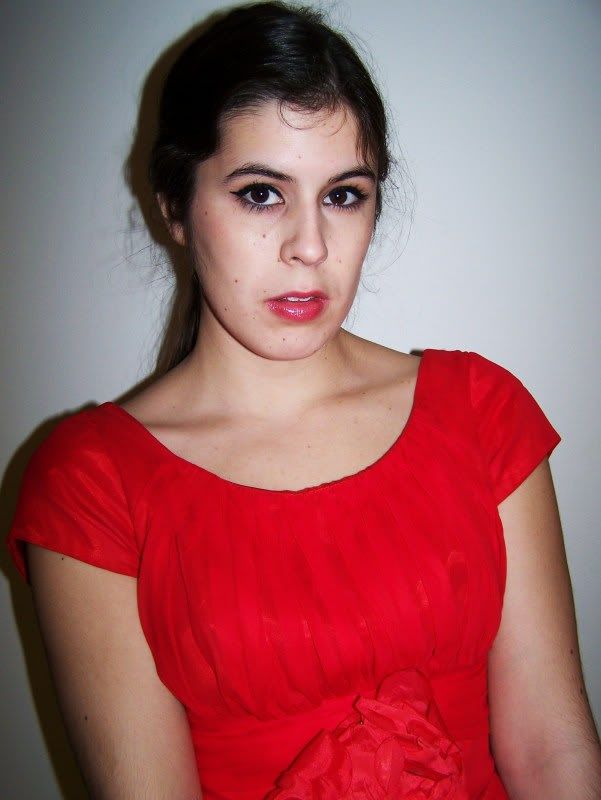 Vintage 1960's dress, thrifted clutch, and Betsey Johnson pumps.
My boyfriend and I played around with some indoor photos after our Valentine's Day dinner. I got to wear my fiery red dress for the first time. Of course, I loved every minute of it. There is something about vintage dresses from the 60's or earlier, that make me feel like a million bucks.
I wore some cat eye liner to go with my retro theme. Unfortunately, while I was applying it I stabbed myself in the eye. I ended up being partially blind the whole night. I love experimenting with make-up but something like that always happens to me. I guess I'm just an accident waiting to happen.
Even through my mishaps, I had a wonderful Valentine's Day. We kept it low key, just going to dinner. I cherish that though. I hope you had a lovely day!