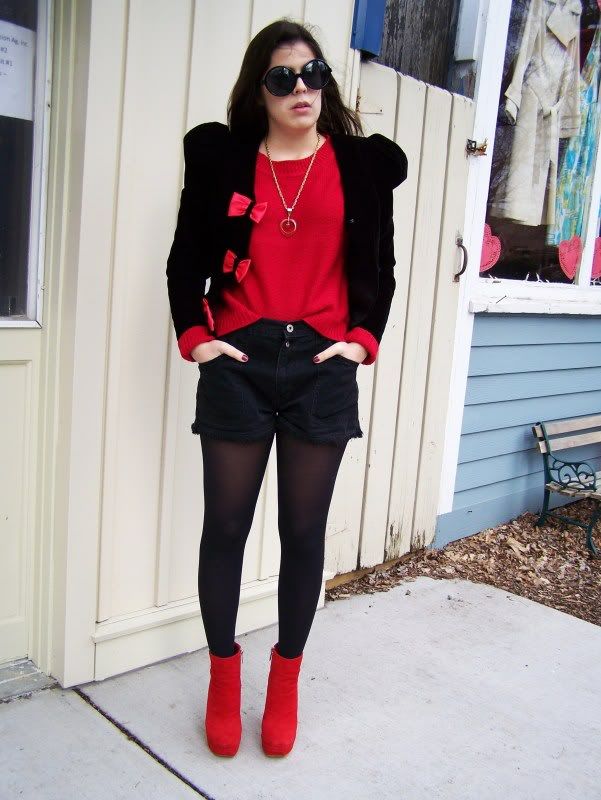 Rue 21 sweater, thrifted vintage jacket (recently seen HERE), thrifted vintage Jordache shorts, thrifted heart necklace, and Dolce Vita Jemma boots. (Courtesy of Barbierawk.)
Yes, I am fully aware that my hands are in my pockets in every single shot. The wind was incredibly bitter today and my hands are the first thing afflicted by the cold. I look pretty funny with my hands shoved in pockets.
I decided to carry over the red theme into today's outfit. I'm not really one who likes to match shoes to the outfit I'm wearing but, today I was feeling it. There is just something about blinding people at the supermarket with your matching bright colors. (The exaggerated shoulders don't help either. Got to love the 80's.)
Speaking of shoes, I won these awesome boots via the coolest chick ever's blog.
&
The boots have been on my wishlist forever, I love them. I still can't believe they're mine!
Have the best weekend ever! I'll be breaking in my new shoes.