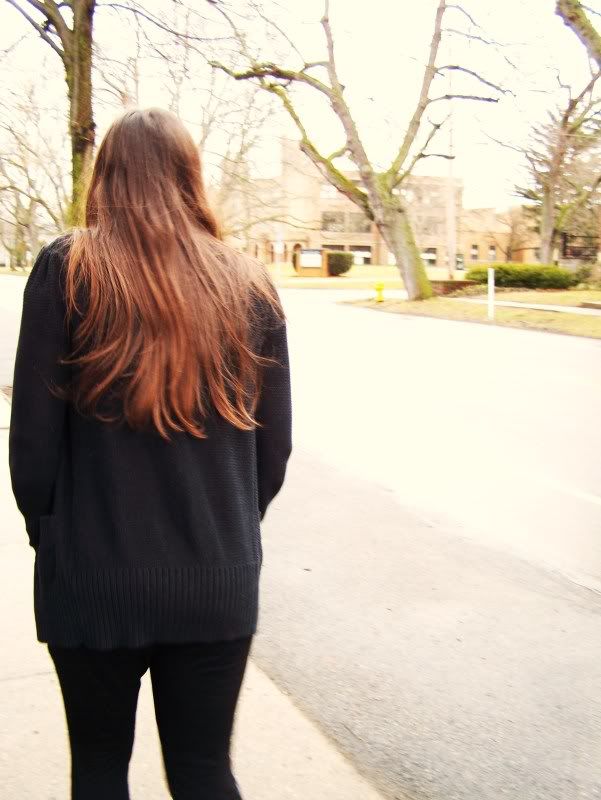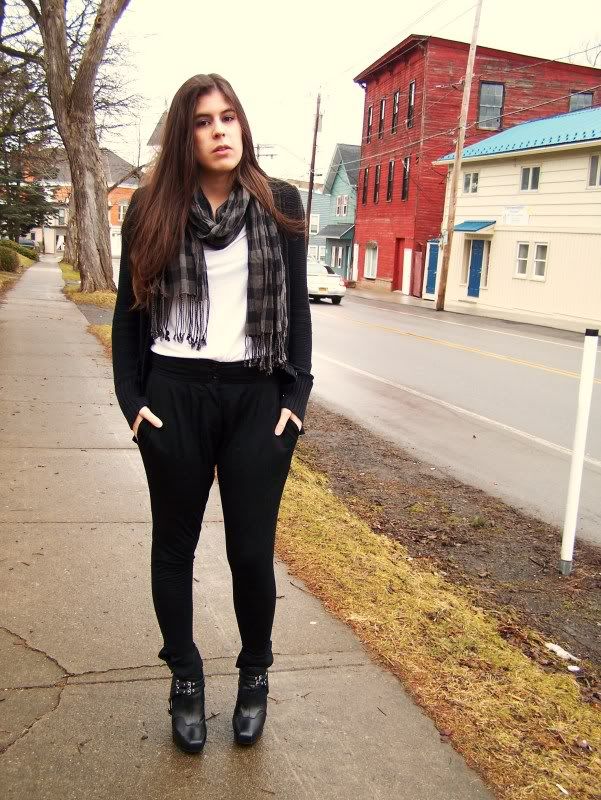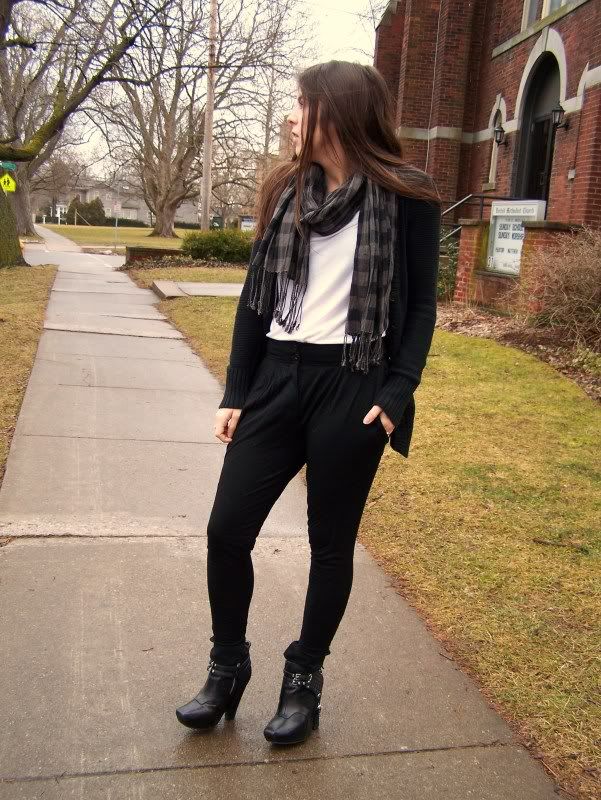 Charlotte Russe harem pants, Target tee, cardigan, and scarf, and Sam Edelman Zoe boots.
There's nothing like wearing pants that could almost double as pajamas. On this particular gloomy day, comfort was key. I paired together my softest pants/tee combo and feel blissfully relaxed. I added one of my favorite scarves to keep the outfit from being too boring.
The harem pants craze may have come and gone, but they've stuck with me. I've never been one to follow trends though. I wear something because I love it, if it happens to be trendy that's usually an accident.
If I don't 100% love something, why wear it? Life's too short to be almost happy with your clothes. Plus, variety is the spice of life! Who wants to be clone of a million other girls? Not me!
I'm heading out to kick off the weekend. Have a great one!