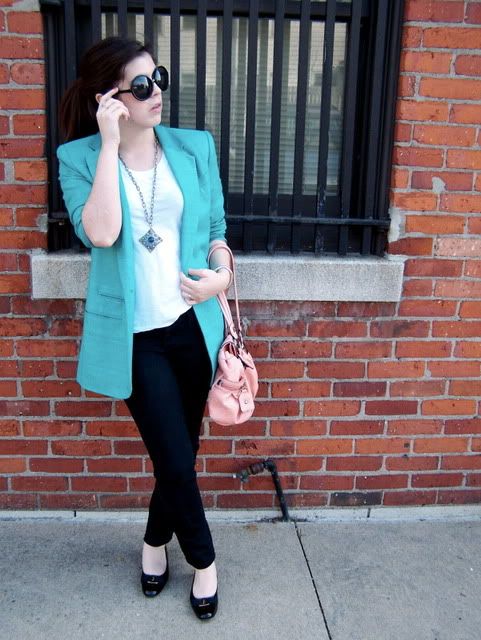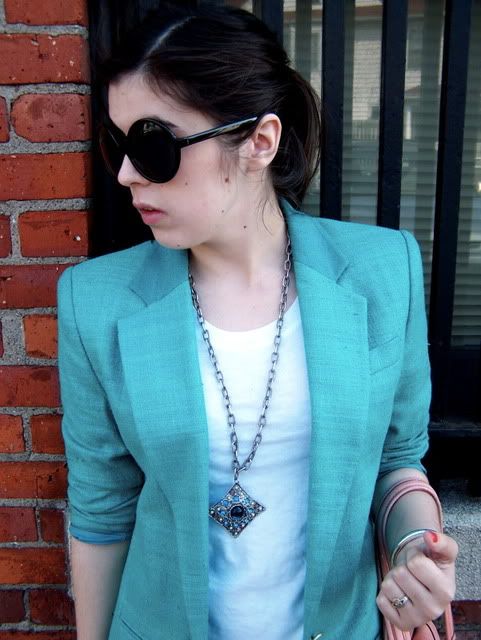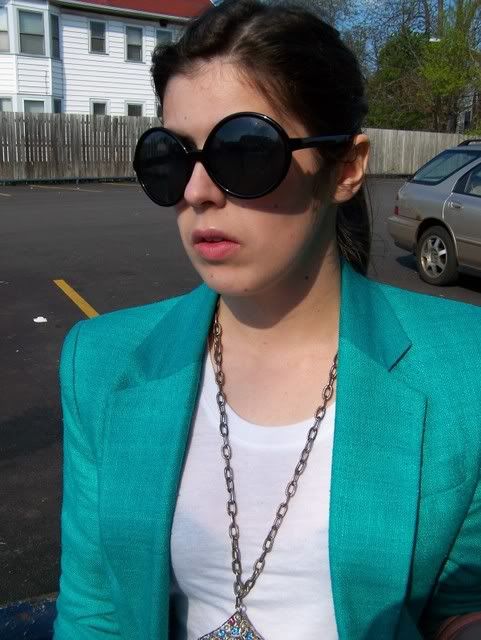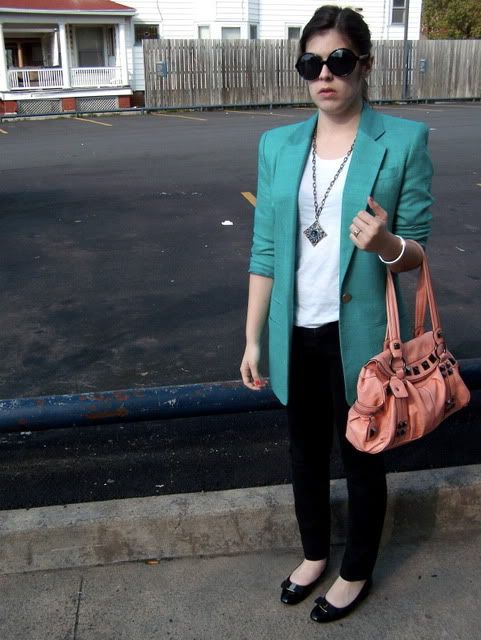 Thrifted woven silk blazer, thrifted Bongo pants, Forever 21 tee, Ferragamo patent leather flats.
This photo session ended up being spontaneous after a late Saturday brunch with my boy. I stepped out of the apartment with no intention of an outfit post, but saw an empty parking lot off Monroe Ave and said; "Hey let's take photos!"
This outfit is just a reflection of me enjoying the slowly warming temperatures of our late Spring. Normally I try to wear my Summer pieces super early and I miss out on all the beautiful Spring pieces in my closet. I'm loving light-weight blazers like this teal one I drooled over and purchased a few months ago. It wasn't until I got it home I realized it was entirely made out of silk: luxurious!
I've also been living in these black skinnies I picked up for $3.50 last week. They remind me of Audrey Hepburn circa Funny Face. I think a pair of classic black pants should be a staple in every girl's closet!
Well I think it's time to bid the internet adieu for tonight. I'm probably off to watch some cheesy 80's horror movie with my boyfriend. We've really been on a John Carpenter bender lately.