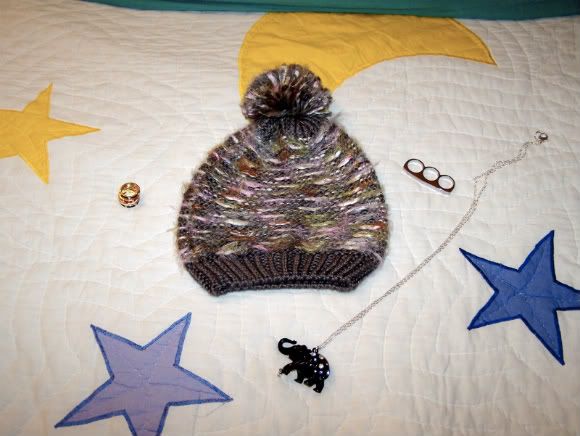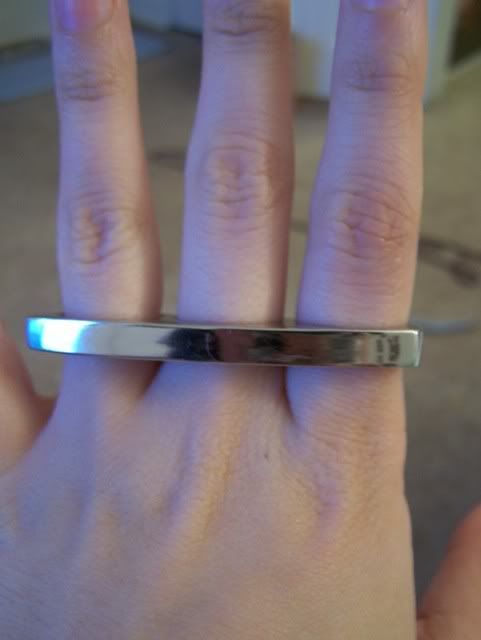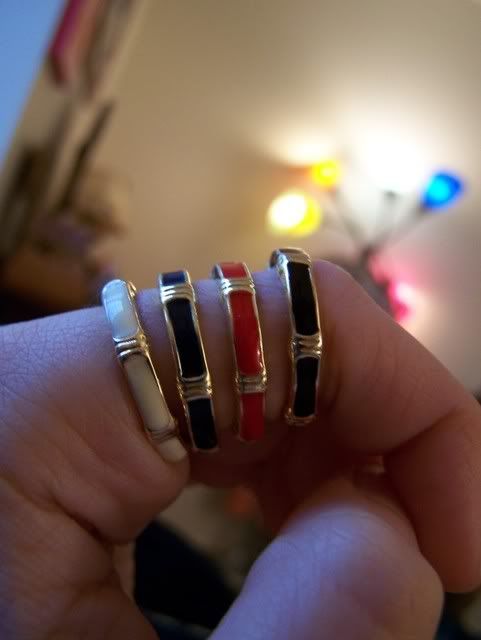 Here are the new additions to my wardrobe that are super frugal! I got the hat and elephant necklace for a collective 42 cents. It was crazy I got a coupon in the mail for 10 dollars off anything at Kohl's, it blew me away.
The connector ring and stackable rings were $3.80 each from Forever 21, I couldn't resist.
Now I warn you, this rant has been a long time coming but...I don't understand why people get so snobby about Forever 21. I've noticed numerous comments on popular blogs dissing Forever 21 for being cheap, trashy and too trendy. I hate following trends but I still find cute stuff that doesn't look like everything else. I'm not even going to talk about the "too cheap" factor because I feel it will get me in trouble. Since it's so hard to convey over the internet I want you to know the "get me in trouble part" is a joke.
What do you think about Forever 21?