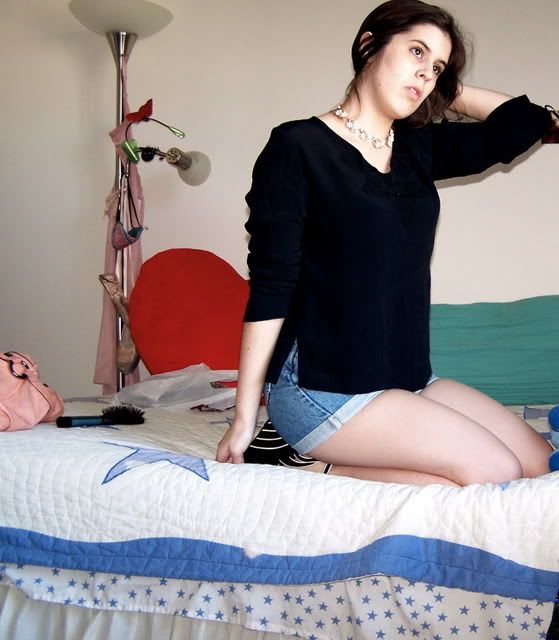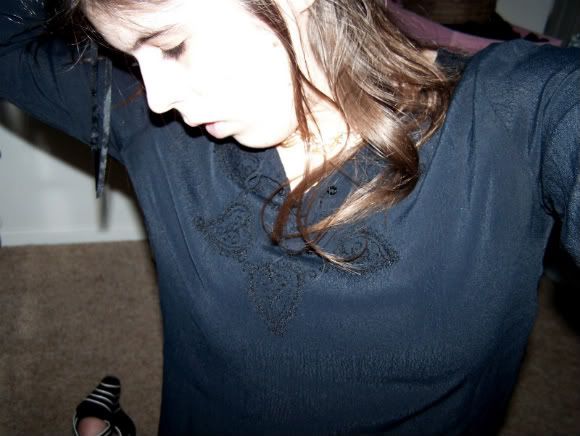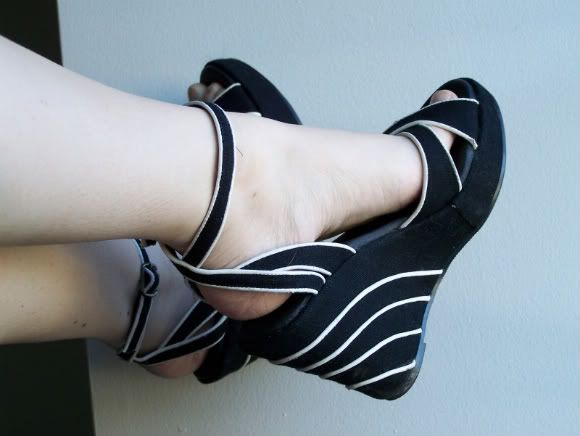 Thrifted blouse, vintage Levi's shorts, and Restricted Footwear wedges.
I fooled around and took these photos quick before heading off to my Wednesday night ballet class. They're pretty bad and didn't capture the outfit the way I wanted.
Anyway, it was actually really warm! So shorts were the perfect piece to wear. I've missed bare legs so much and right now it's actually 82 degrees and sunny! Which is the perfect weather for sun dresses, which I bought two of yesterday. While perusing Target's clearance section I found the Go International designer revival pieces at 75% off! I snagged these two:
(Excuse my amateur Polyvore skills.)
Tara Jarmon for Target dress for $7! Rogan for Target silk leopard dress for $10!
I've been waiting 6 years to own that color block dress! It's finally mine! They look a lot better in person.
Since it is 80 degrees I'm off to enjoy it before it rains all weekend. Bummer.