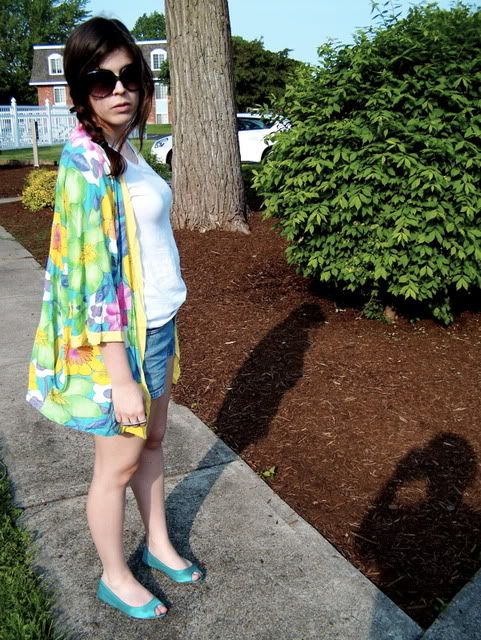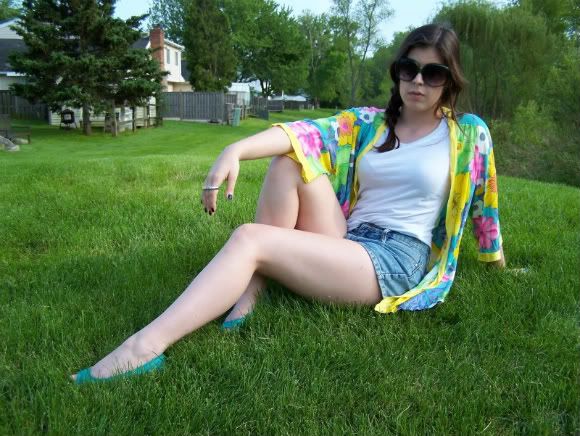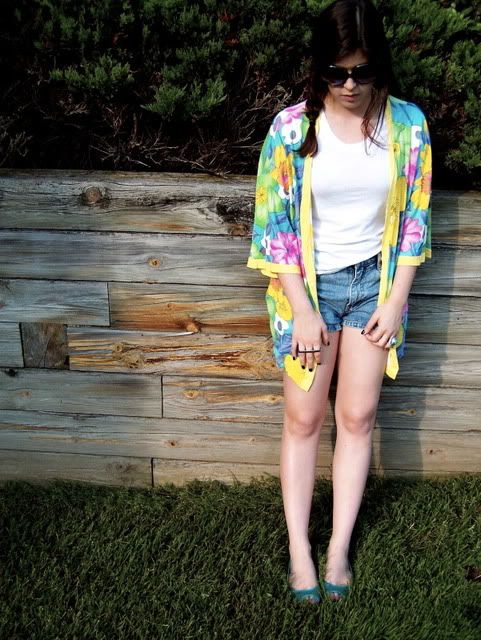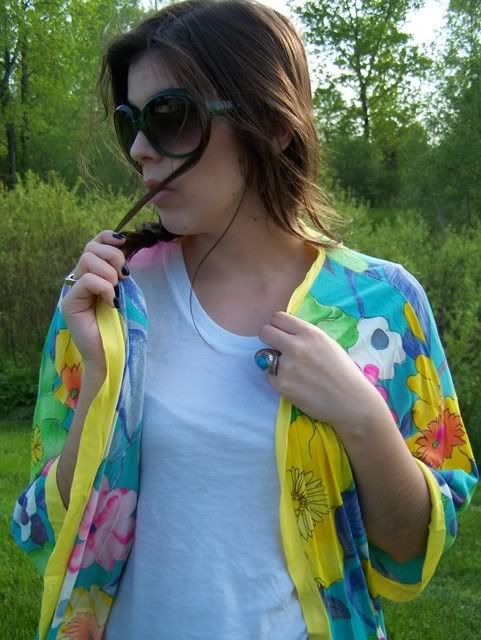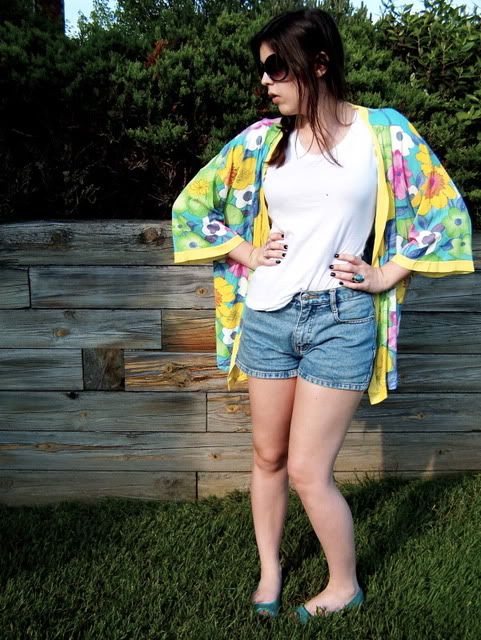 Vintage shorts and floral robe, Forever 21 tee and rings, and H&M satin flats.
Nothing screams lazy Saturday better than worn in jean shorts, flats, and messy hair. Oh, and a crazy psychedelic robe from the 70's. For some reason I'm strangely drawn to the crazy print and feel of this robe. It was handed down to me from my mother and she finds it somewhat amusing that I wear it in public. I'm aware that it might make me look like a crazy cat lady from the 70's but I don't care.
I've also been in such a laid back mood lately, my flat collection has been getting quite the workout. I love wearing heels and sky high platforms but: there is nothing in the world like cute, comfy flats. Not to mention my body has been so sore from my extreme workouts and hard work that has to do with my exciting announcement! I'm just about ready to tell you!
For now my crazy 70's prints will have to suffice.
xoxo