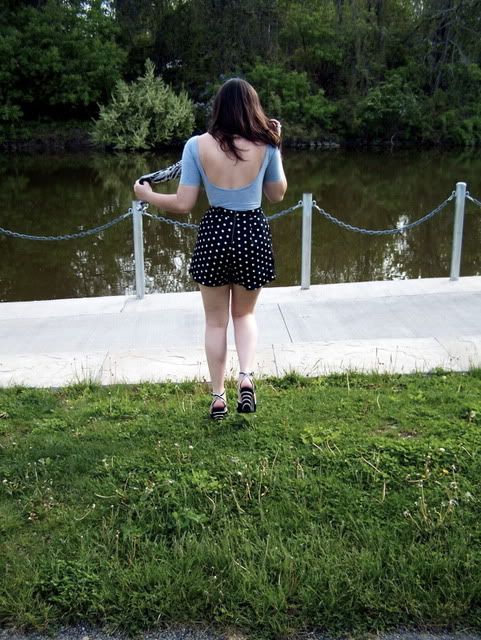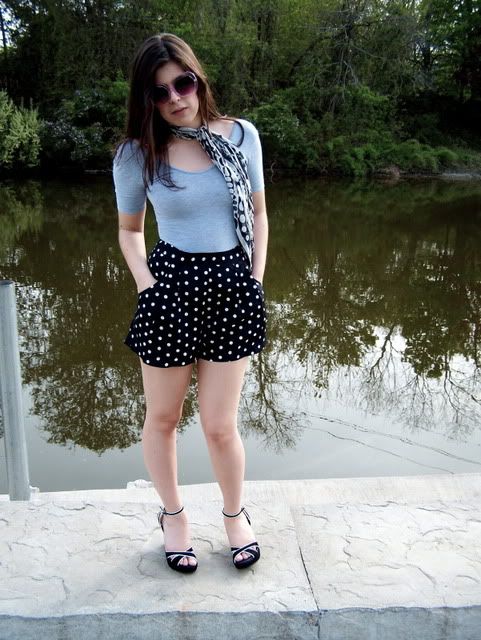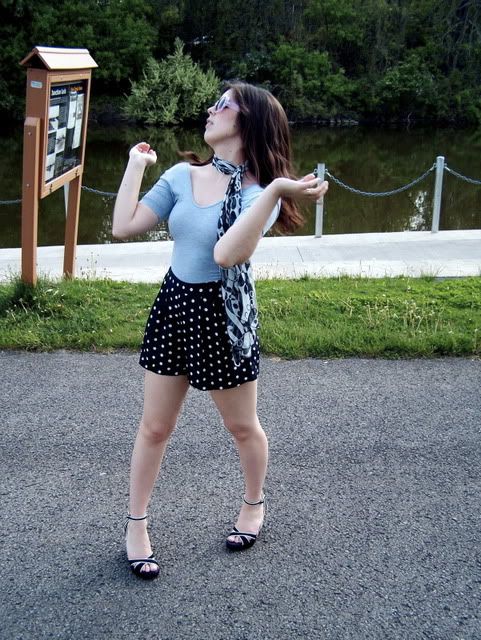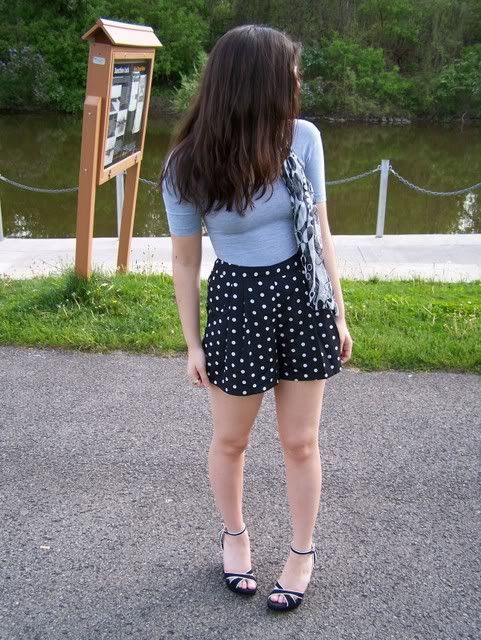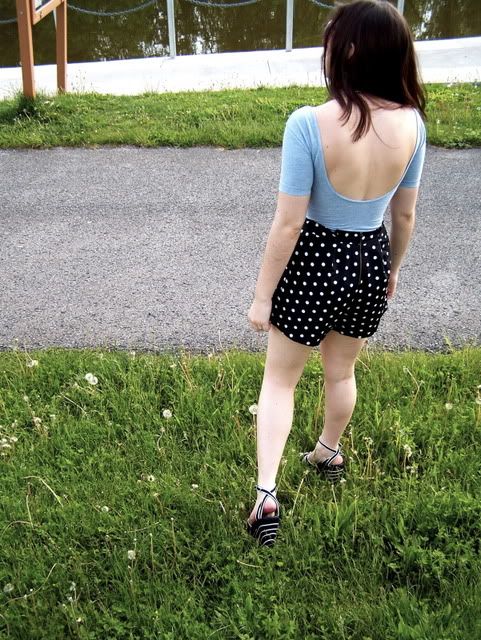 American Apparel leotard, Forever 21 pleated polka dot shorts, gifted scarf, Restricted Footwear wedges, and Rue 21 sunglasses.
Had a lovely little picnic at Hen Peck Park by the Erie Canal on Saturday. I'm so happy everything has become so green, the way the trees hang around the water is so beautiful. My boy and I picked up subs and a giant drink to share and lazed around. I'm loving being able to be outside again. It's been too long!
My parents gave me this amazing scarf, I love how it looks with plain polka dots. This is my first attempt at pattern mixing, not very daring I know. I've never really had the guts to pattern mix, I feel it would look too silly on me.
Finally posting about these sunglasses I got awhile back, I love the exaggerated lenses. See, I do wear more than my trusty black ones! I'm always wearing those when I post.
This leotard has quickly become a staple in my closet, I've always loved AA leotards. I happened to find this one on Ebay and ending up paying $2.50. I thought that it was a steal, especially for AA merchandise.
I've been trying to update more regularly but it's hard with my super exciting upcoming announcement. I've been busy! I'm hoping I'll be ready to share in a few posts. I'm dying to tell everyone!
xo for now.