I fixed the settings on my camera so now my photos look much better!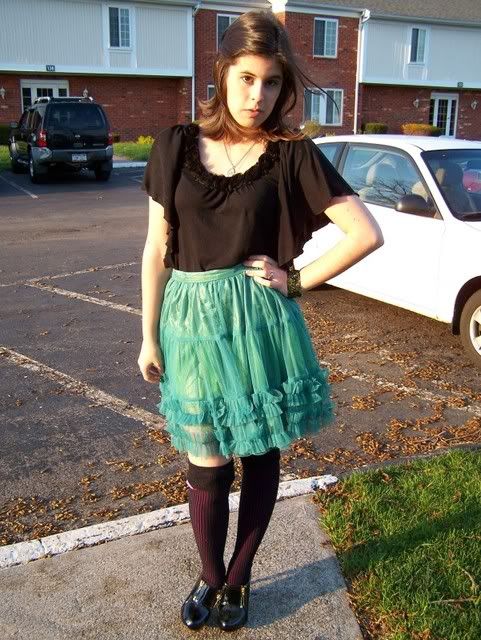 I am so in love with this skirt and I don't wear it enough! This is because I could never find the right shirt to wear with it. When I was trying on random shirts hoping one would look good, I tried this one on thinking it would be horrible, I ended up loving it! It just shows you never know what is going to fit together.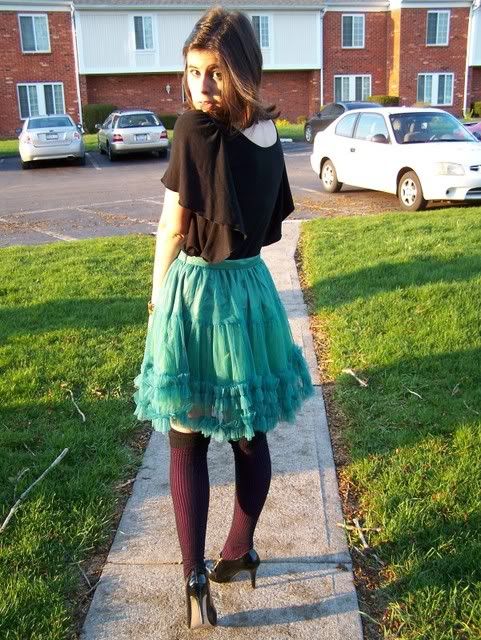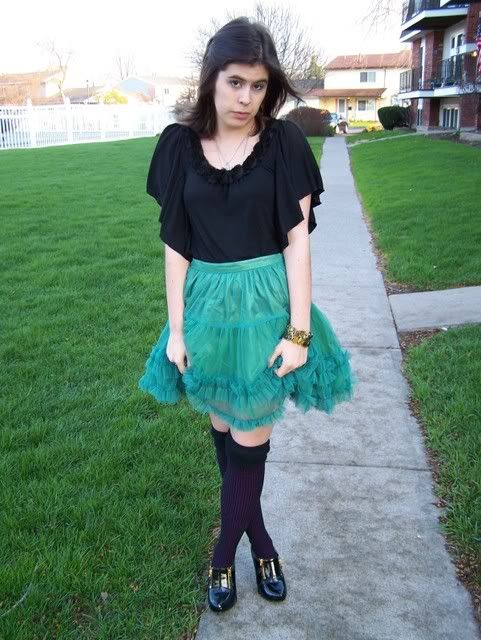 The thigh highs ended up being very annoying.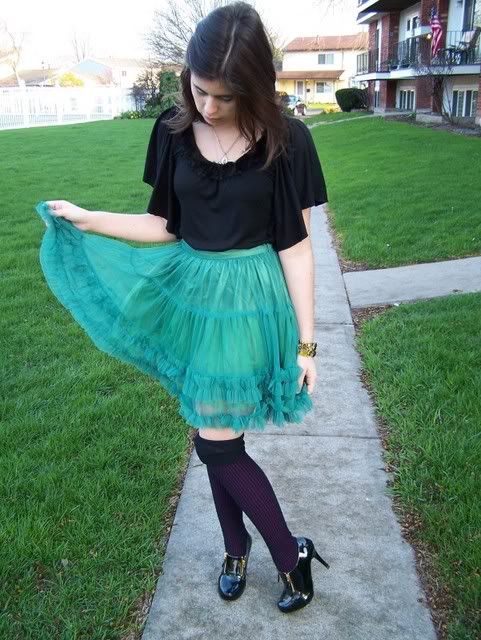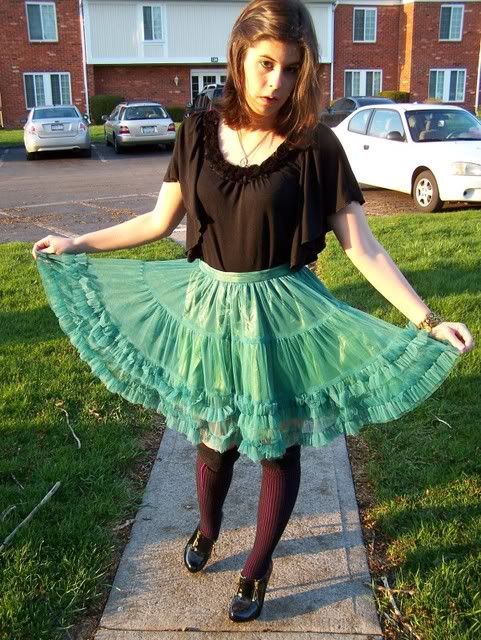 I actually took the time to accessorize. Here are some quick shots of my jewelry.
My mom gave me this gorgeous Lia Sophia bracelet for Christmas a few years back.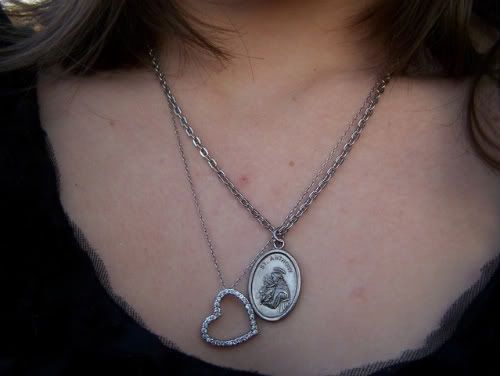 Petticoat skirt and booties - Forever 21
Shirt and thigh high socks - Target
Long post, but I really wanted to get across how special this skirt is. Hope you enjoyed it!
xoxo!