So I'm on vacation with the boyfriend. Today was our first day here, and already I'm having a great time. Today was sunny and beautiful and we spent the day on the beach. I dressed pretty relaxed. I wanted to be easy and breezy!
The one downside about wearing a v-neck was the V of sunburn I got on my chest. haha
You can't really tell but I got my hair trimmed. It feels so much better! It was getting ratty.
Tee- Old Navy
Super soft cotton jacket - New York and Company
Jeans - Rue 21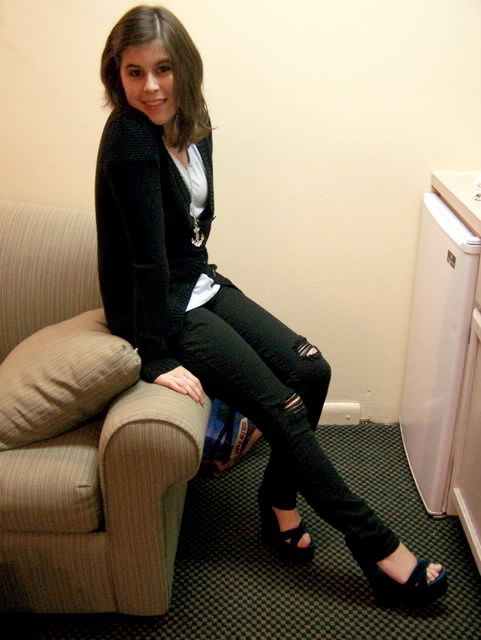 I had to change into a warmer outfit when the sun went down.
Baby blue tee - boyfriend's
"grandma" sweater - Target
Black jeans - Charlotte Russe
Blue velvet platforms - Betsey Johnson
My poor grandma sweater is on it's last leg. I'm going to miss it when it's unwearable :(
Have a lovely night and more from Ocean City soon!
xoxo