My camera has been on the fritz lately and it's making me upset. I'm really starting to hate it. These photos ended up being blown out and they make me look super pale!
I wore my new 7.99 dress out to an early Easter dinner with my family. Even though black isn't a very springy color the dress was still very fun and breezy. It was perfect for this abnormal hot day.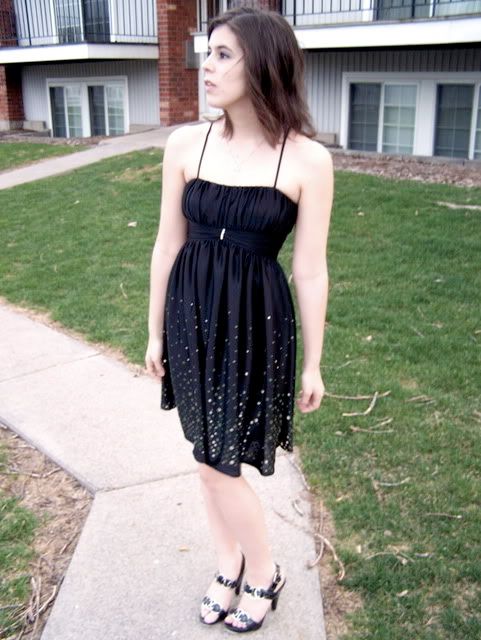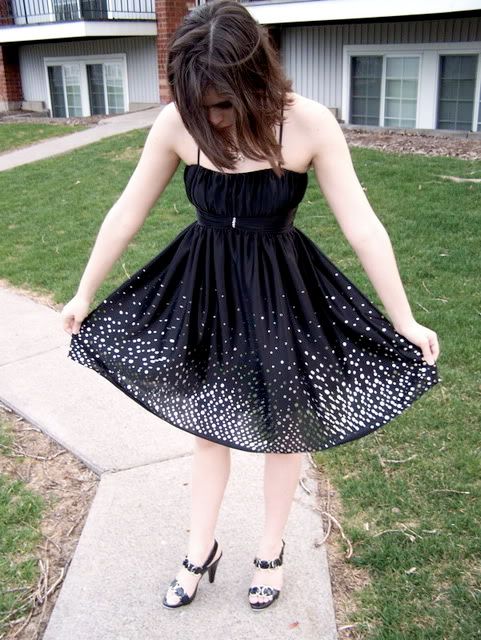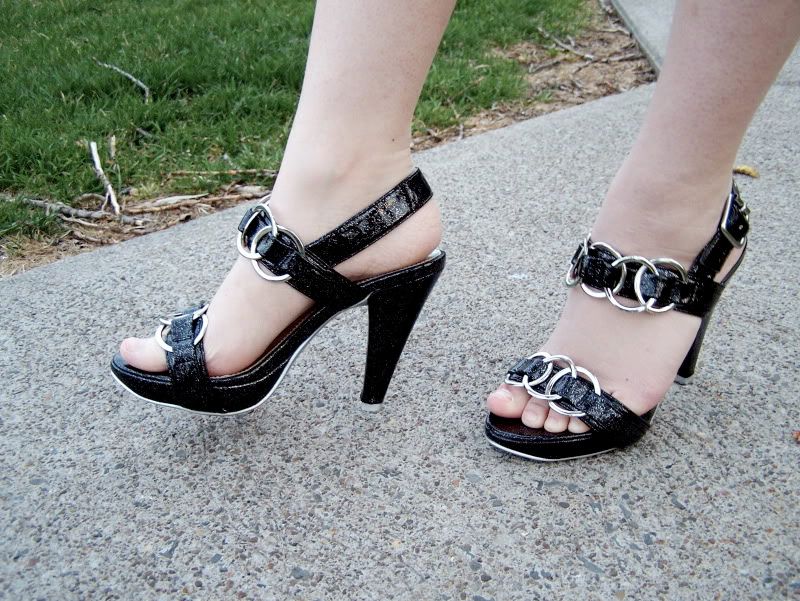 Click to enlarge.
These shoes are actually very comfortable, I need to wear them more often.
I'm not happy with the way the pictures came out, I'll have to fix my camera.
Dress- Morgan & Co. (From Sears)
Shoes - Delicious Footwear (From Burlington)
It's sleep time for me, good night!