These photos are from Thursday when it was incredibly rainy and dreary.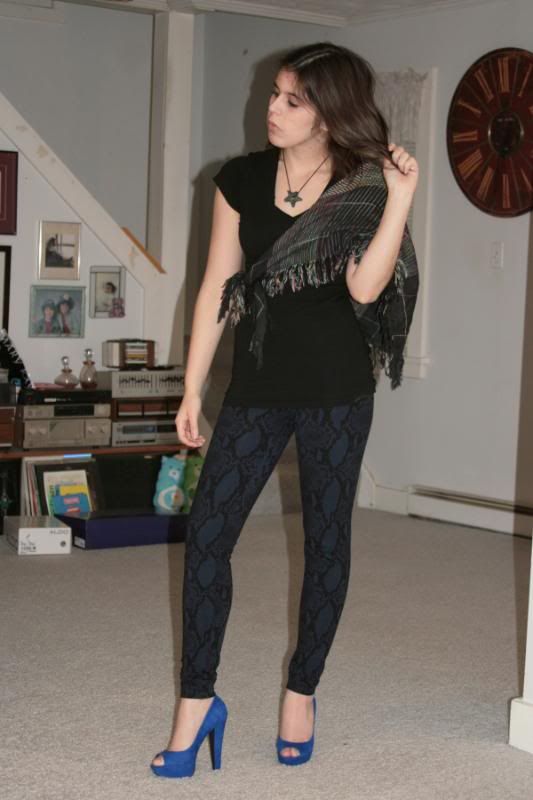 These were taken by my mom at her house :)
Also if you notice my star necklace, it's actually pretty special. It's made out of recycled two-liter soda bottles by woman in Africa. It's so smooth it almost feels like glass.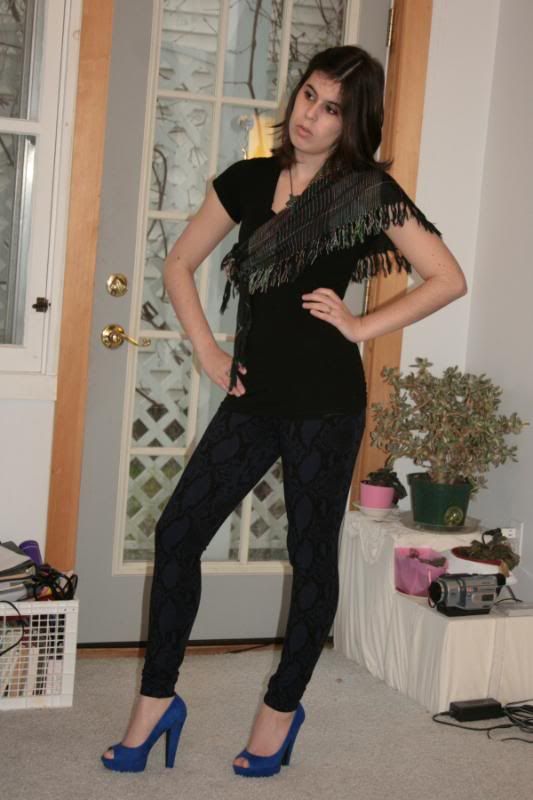 I thought this look would be too plain without something. I experimented with this old scarf, thought it created a funky look.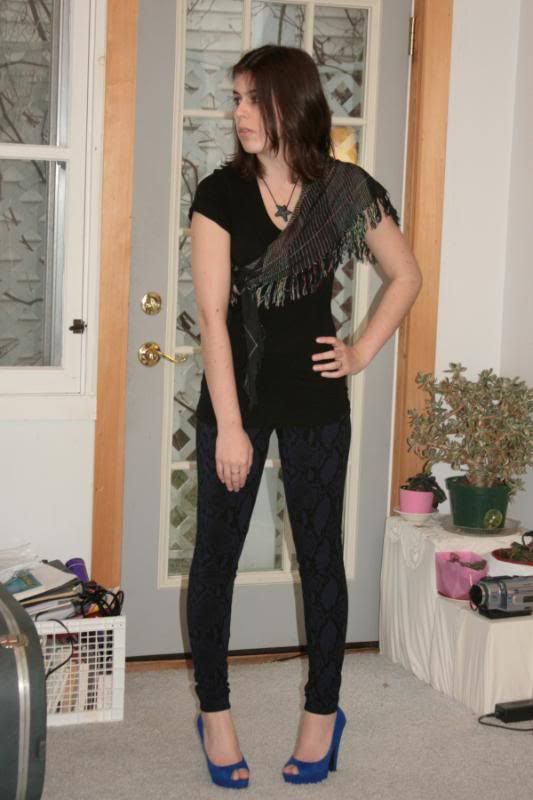 The blue on my leggings and shoes is a lot brighter in person.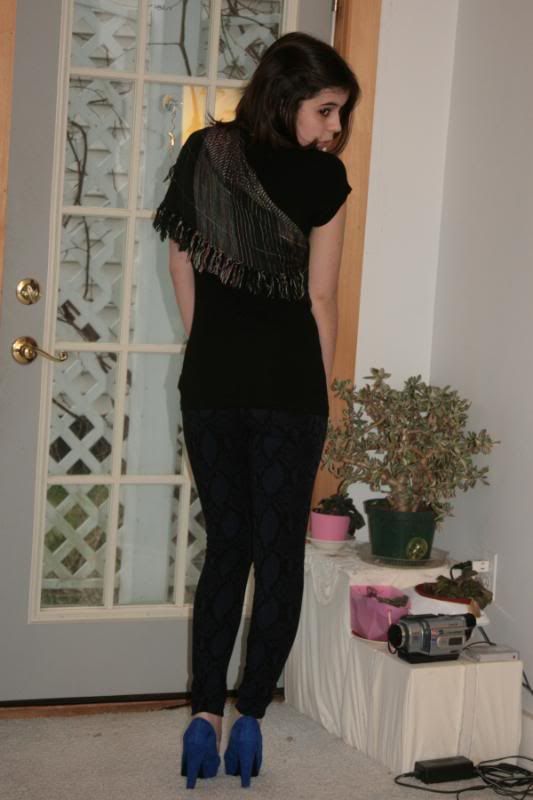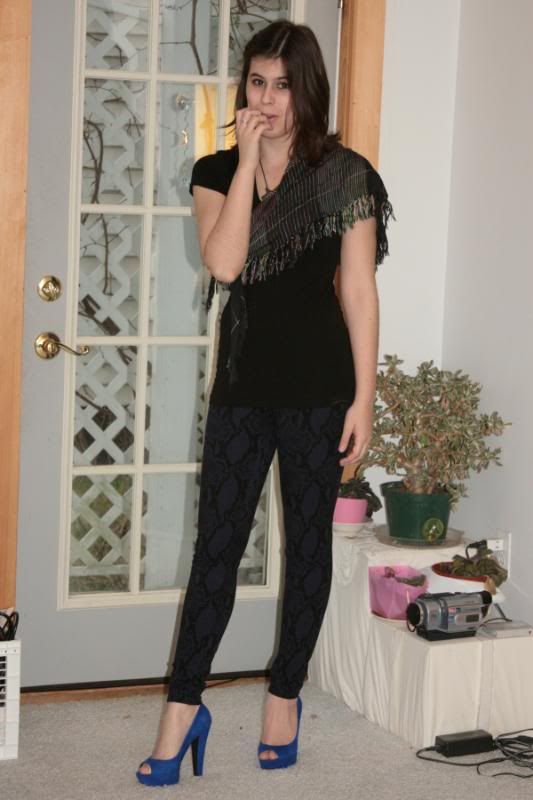 (Click to enlarge) I love these shoes! One of my favorites!
Blue python leggings- Express
V-neck- Forever 21
Scarf - Vintage
Shoes- Aldo
Enjoy the sunshine while it lasts! xoxo