I have always been obsessed with my boyfriend's flannel shirt. So yesterday I got an idea in my head that I should try it on, then wear it out.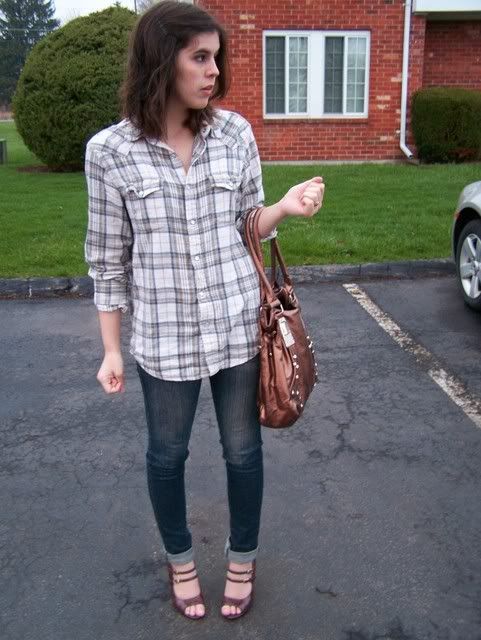 I ended up liking how easy it was to wear.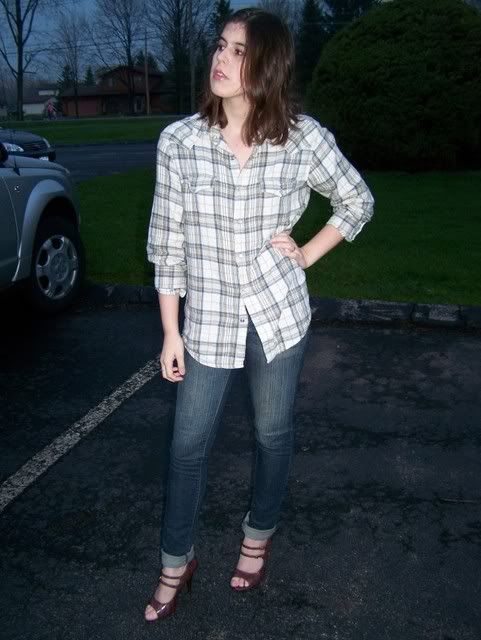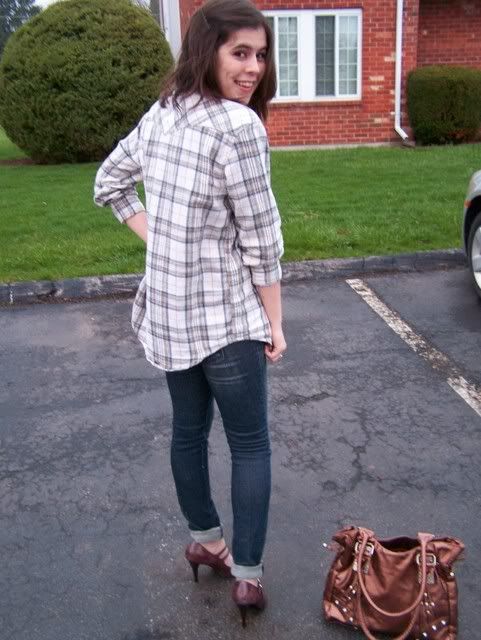 I love this bronze bag, it was a gift from my boyfriend's mom. So sweet!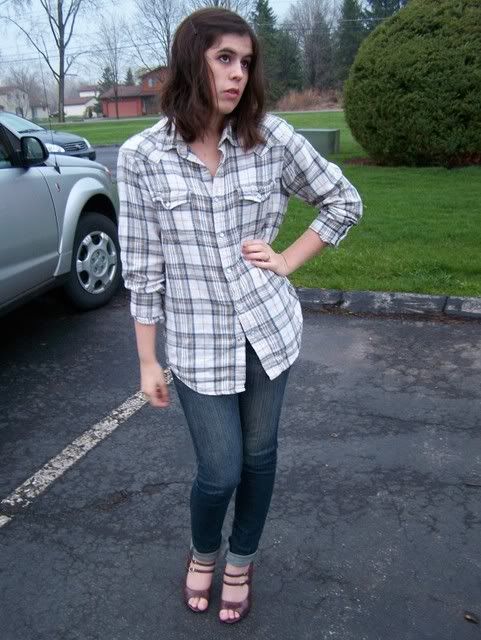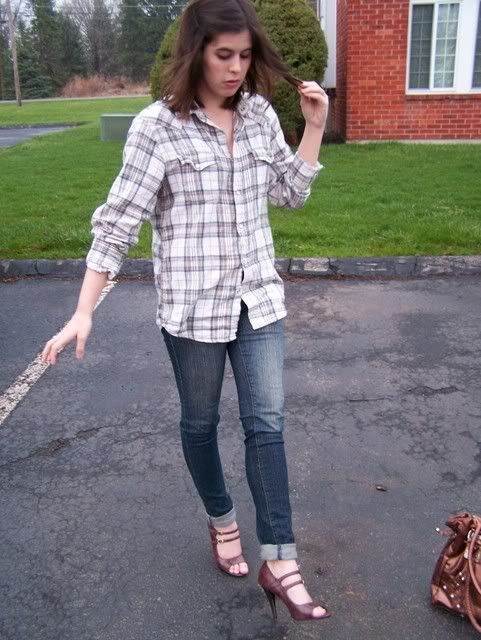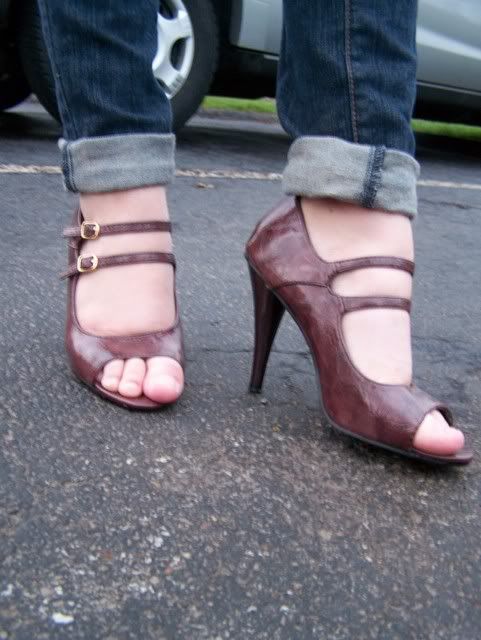 I'm not a fan of cheaply made heels from Charlotte Russe and whatnot. They don't support body weight correctly and always seem to fall apart. Since they aren't made right they always make your feet hurt more! I find it much better to buy heels that are made better (but not too expensive.) Aldo is the best!
BUT when I worked at Charlotte Russe I came across these cool double strap shoes for 4 dollars. They're fun shoes.
Wow...big rant.
Shirt - boyfriend's
Jeans and double strap heels - Charlotte Russe