On Saturday temperatures reached a blistering 86 degrees. Since it's April and my blood is still thick the heat was unbearable. I decided to put on my favorite thing to wear when it's unbearably hot, a vintage bathing suit from the 50's.
It's perfect for just hanging out on a hot day. It's made of a light cotton so it keeps me cool, and has matching bloomers which makes anything more fun.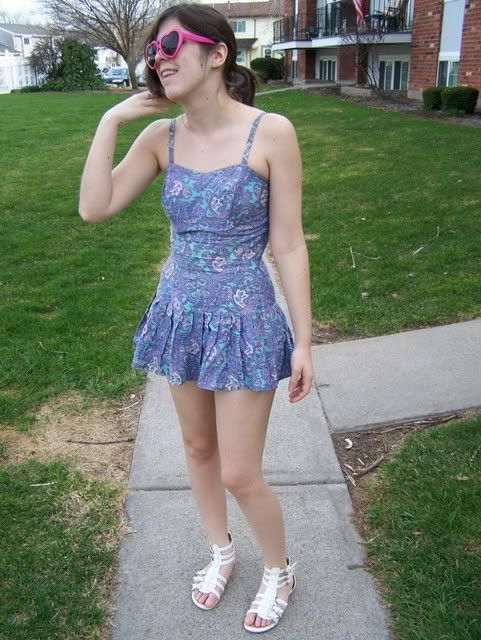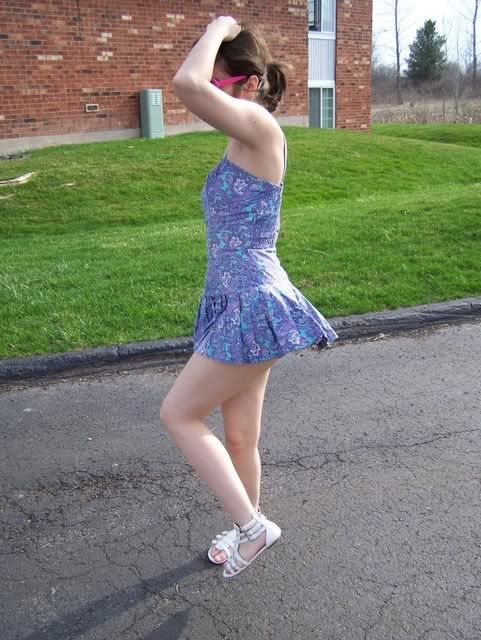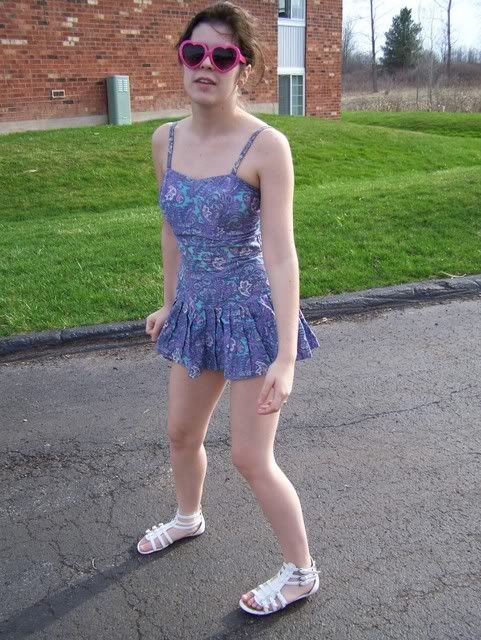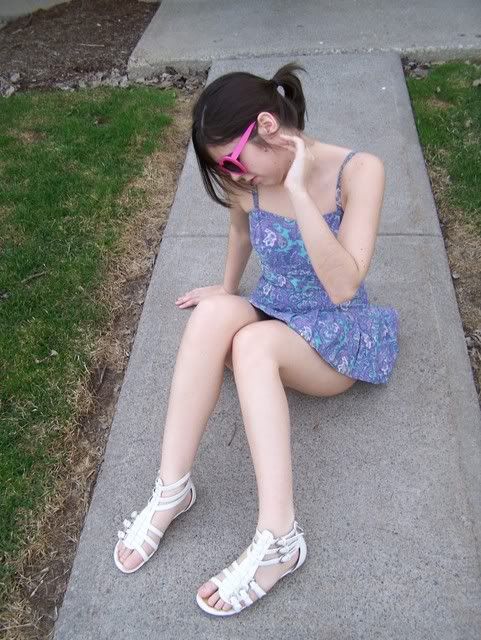 These sandals were my best friends last summer. They are the only flat sandals I own so they got a lot of use, I'm predicting the same thing will happen this summer! I'm not quite sure why there are zippers on the back though...
I didn't get a shot of the matching bloomers that are underneath the skirt...oh well.
1950's swimsuit
Sandals- bought at Marshall's
Sunglasses - Rue 21