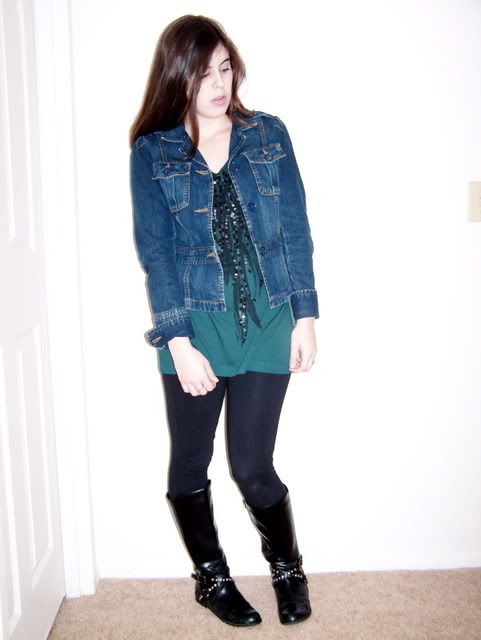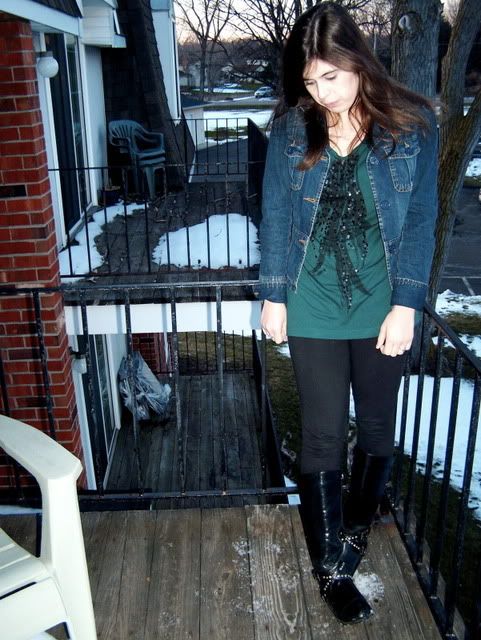 Target top and moto boots, 10 year old American Eagle jean jacket, and Charlotte Russe leggings.
One of my favorite things in the entire world is dressing up and most days I am dressy; but there are some days you just want to throw on something simplistically stylish and comfortable. This is my super casual Sunday downtime look. I'm wearing one of my favorite tees that I spotted at Target back in November for 5 bucks. It goes with everything and the color is gorgeous. My jean jacket is nearly 10 years old, I got it for my 12th birthday. When I was younger I could never figure out what to wear it with, now I'm happy I have it!
I know the look may not be original or fabulous, but to me it's my perfect casual look.
xoxo,
Morgan