Don't forget to check out my vintage shop
here!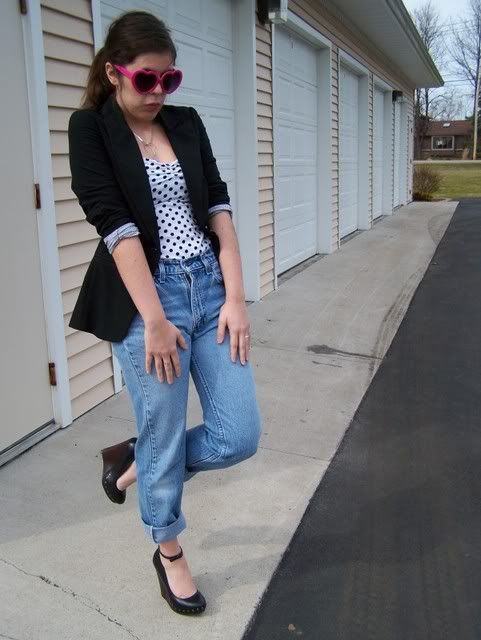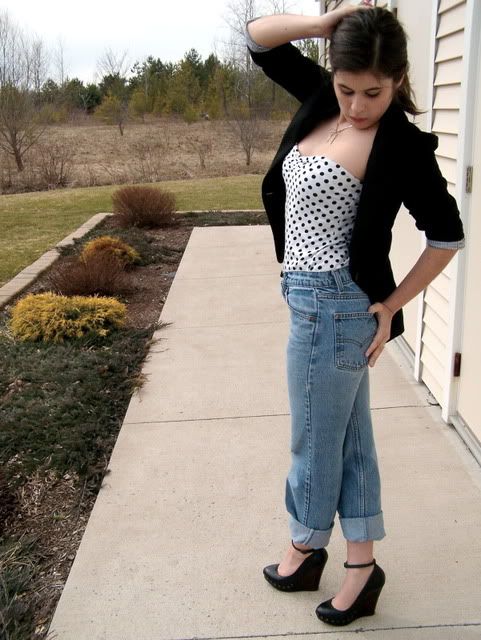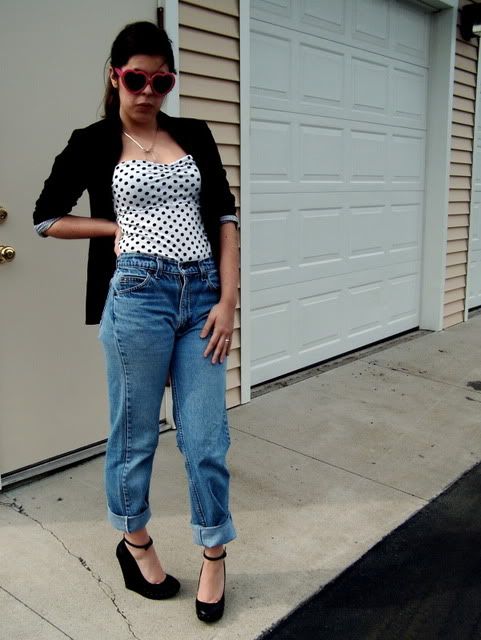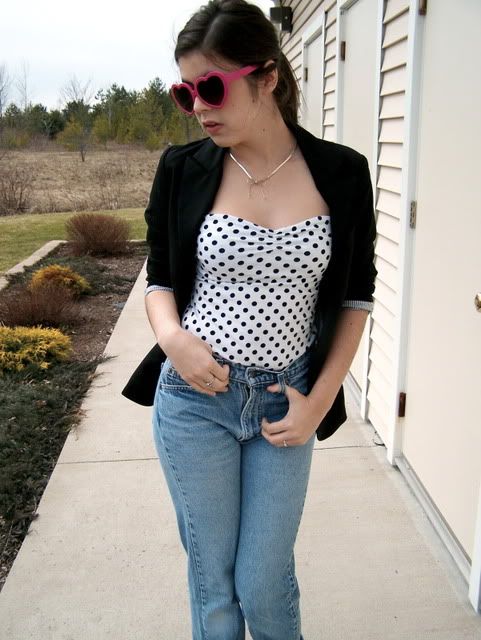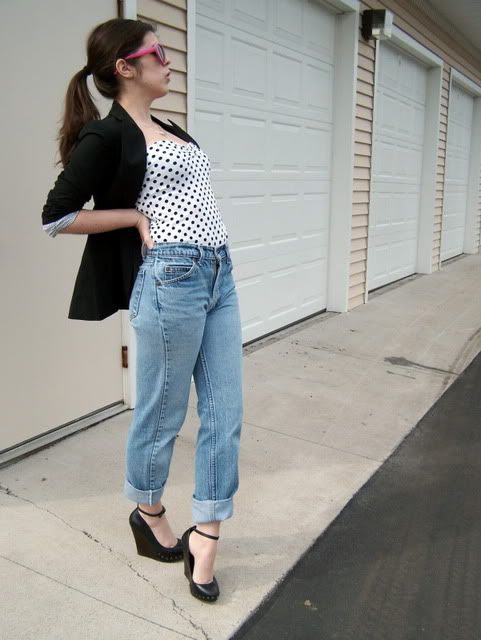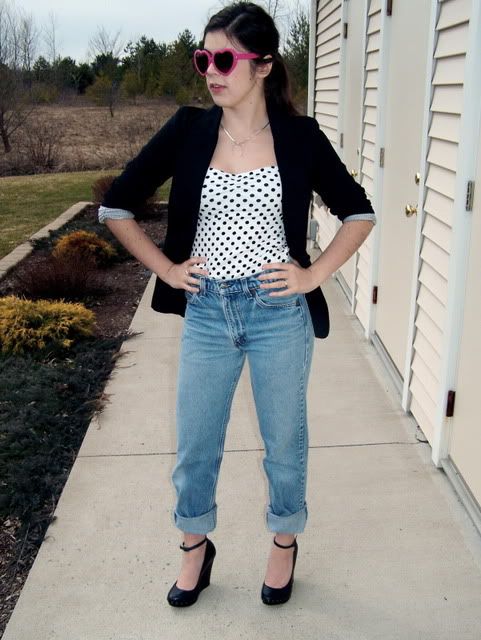 Vintage Levi's, H&M polka dot top, Charlotte Russe blazer, and Aldo Mignogna wedges.
I picked up these vintage Levi's at Salvation Army last month and have been in love with them ever since. My boyfriend hates when I wear them, he says they're "mom jeans." I totally disagree, there's nothing like the fit of old Levi's!
PS for our 3 year anniversary my boy got me a beautiful bracelet I'll have to share on my next post!
XOXO,
Morgan