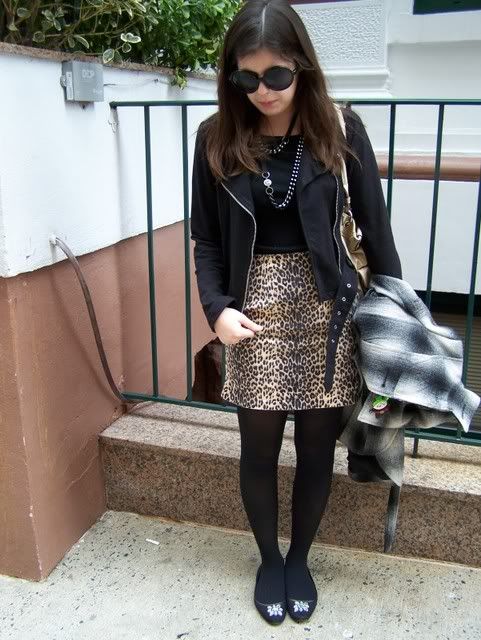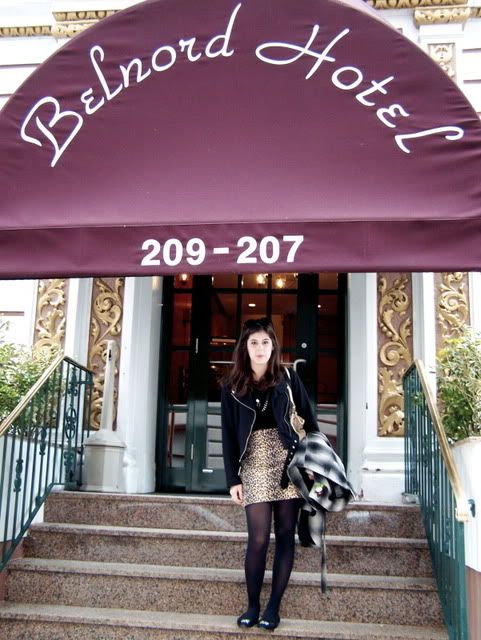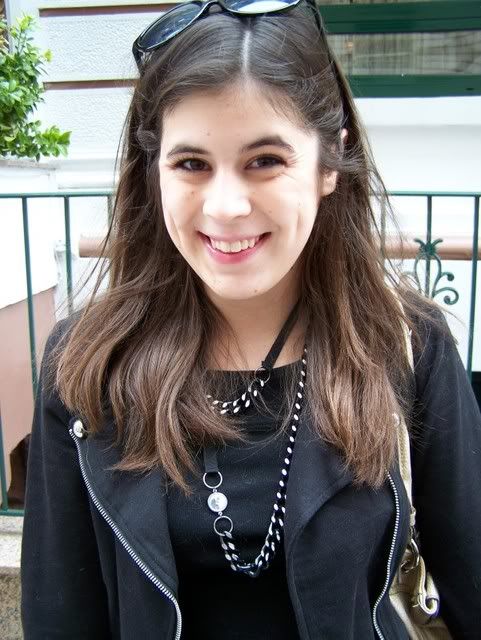 Vintage skirt, Charlotte Russe moto jacket, Target tights, and flats from TJ Maxx.
Here are a few shots from outside my hotel in New York City. Even though I only stayed one night, I am completely enchanted with the city. I'm dying to move there!
I was happy to see that many people had a great sense of style. What a beautiful city!