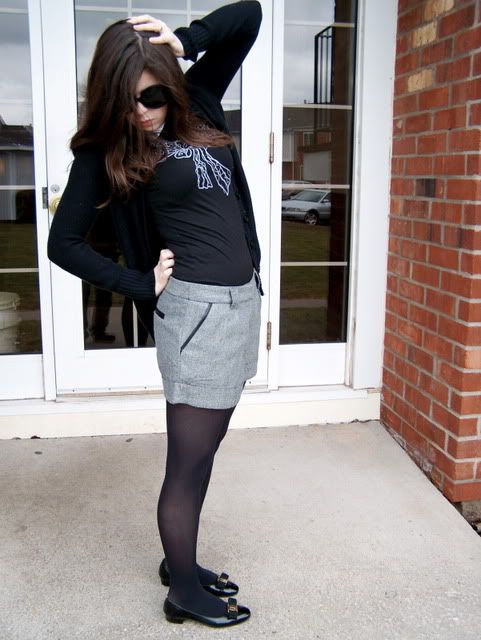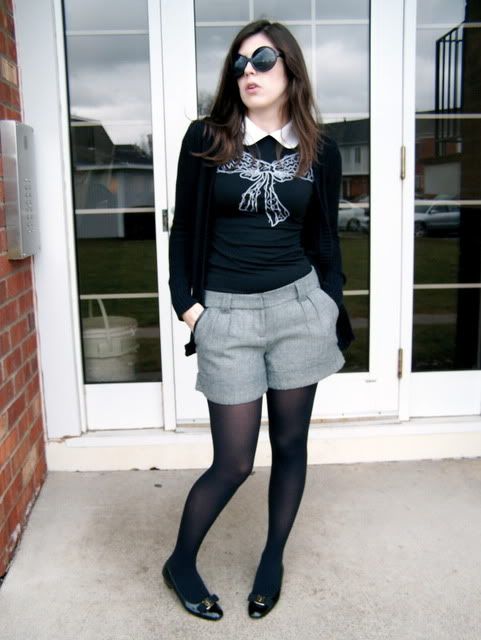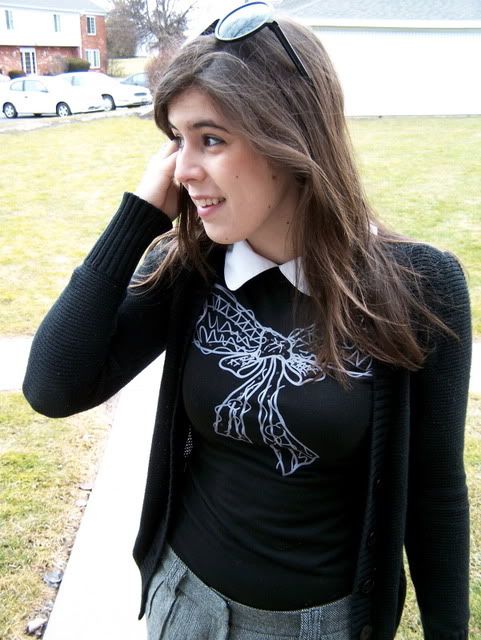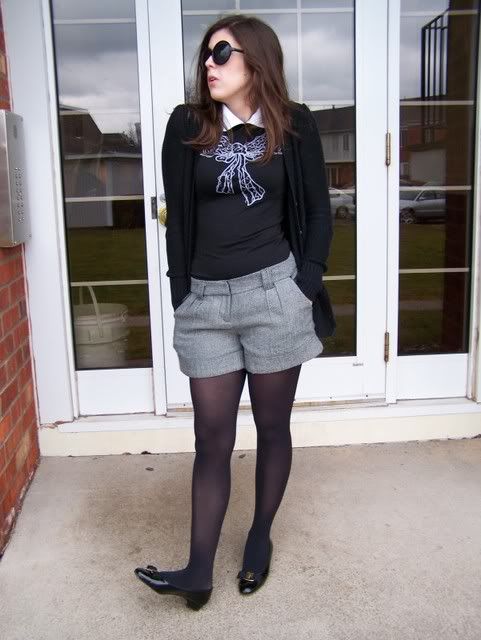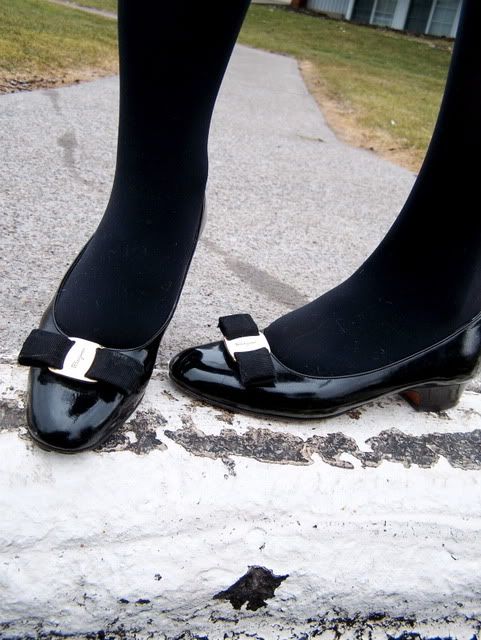 Random shirt, Charlotte Russe herringbone shorts, Target cardigan and tights, Salvatore Ferragamo flats.
Life has been a blur since coming home from New York City, I miss it. This round of photos was from Sunday and I can't believe it's Wednesday already. I wore this outfit out to brunch with my boy and a crazy hobo stopped me to tell me how lovely my outfit was. Interesting experience.
Also, I scored this amazing pair of vintage Ferragamo flats on Ebay last week. They went for $10 because of a small scuff on the front, you can barely see it. I haven't taken them off since they arrived in the mail! Ferragamo use to make shoes for Audrey Hepburn and Marilyn Monroe, I feel like I'm wearing a piece of history.
I hope everyone is having a lovely week!
xoxo,
Morgan